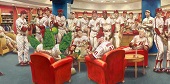 Licence to Thrill


JCAP Australia

Jamie Cooper is one of Australia's most respected and talented sports artists, having held elite-level memorabilia licences for the Australian Football League (AFL), National Rugby League, Australian Cricket Board and Australian Olympic Committee. In January 2014, Mr Cooper's attendance at the Hong Kong International Licensing Show opened important doors overseas – exactly what the former professional footballer-turned-artist was hoping to achieve.

For more details, please click here.
---
Digital Media Rights Take Centre Stage at Las Vegas Licensing Expo



YouTube has also been the key to success for Kokonuzz, a Hong Kong-based brand created by Alexis Bautista, a Spanish graphic designer. The property features seven characters from different parts of the world who want to become YouTube celebrities and documents their quest for stardom through a series of short videos. What started as a comic strip doodles just over a year ago is already turning into a sought-after licensing property.

For more details, please click here.
---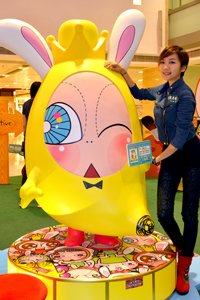 Licensing Cute



Capitalising on Hong Kong's love for all things cute, Malaysian comic artist management company Sage Tree Sdn Bhd teamed up with MTR Malls to feature Procotee Loh's animation, Pocotee & Friends, at Telford Plaza, with more possible collaborations with Hong Kong companies to follow.

For more details, please click here.
---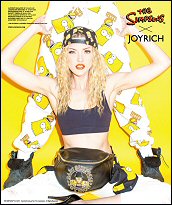 Licensed for Growth in China



The Chinese mainland is one of the world's fastest-growing licensing markets, with local and international brands keen to enter into licensing deals there. Licensing agent such as IMG, which represents such international brands as the PGA Tour and 20th Century Fox films among others, have found success on the mainland. Safeguarding intellectual property rights, nevertheless, remains an issue in a market that is rapidly evolving.

For more details, please click here.
---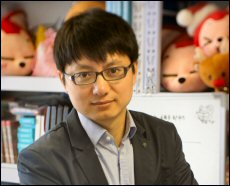 Asian Animation Success



Taiwan has had great success with A-li the Fox, a red fox starring in cartoons and comic books. "Our picture books are available in Hong Kong and Taiwan, and our animation episodes are available on Youtube and Facebook," said Figo Yu, CEO of animation content developer Beijing Dream Castle Culture, which is responsible for the character. "In the future, we will explore the global market and distribute our products, picture books and animation episodes everywhere in the world," he said.

For more details, please click here.
---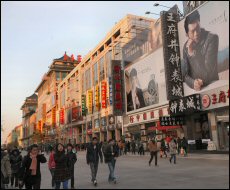 License Strategy



SLCA has had great success extending the brands it manages throughout the Chinese media, handling movie releases, publishing, television and digital online entertainment. When a company's licensing aspirations involve more than extending their brand name, he says, success in China depends on having more than a strong brand.

For more details, please click here.
---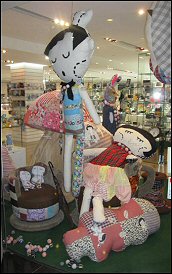 Branding Success



In Hong Kong, companies that focus on a set of graphic characters with a matching design aesthetic are appearing everywhere. In the case of Chocolate Rain, Fatina figures have been added to everything from Octopus smart cards to envelopes, while furniture and clothing that draw from the character's distinctive patchwork aesthetic are sold in pop-up shops and boutiques.

For more details, please click here.
---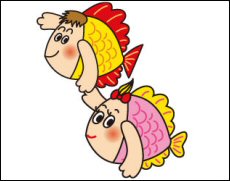 Brands Go Digital


XnT x Pony Canyon

Entering into the digital era, online games and mobile applications have been prevalent with growing importance in the sector of communication and retail distribution in the recent years, which caused a revolution in the world of licensing. Many brand-holders have seen and unlocked the potential of digital entertainment in new markets, making the leap from online to consumer products through licensing resulting in retail triumph. Pony Canyon, a renowned player in the music industry, has grasped this opportunity by partnering with Hong Kong-based app-maker XnT to create a game app that uses the fish-like mascot of a Japanese classic folk song.

For more details, please click here.
---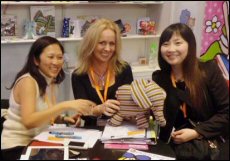 License to Groove


Bang On The Door x Transtek

Bang on the Door (BotD) is a UK company that created and carried popular characters such as Groovy Chick and FABric Animals. Over the years, it has been licensed in every single category spanning across cosmetics, toys, clothing and stationery, etc. Given that the Chinese mainland is the world's fastest-growing market for licensed goods, BotD has extended its arm and outreached the untouched market by partnering with Transtek Automotive, a Chinese company specializes in manufacturing automobile childcare products. The property, the BotD baby car seat, received positive feedback in the region.

For more details, please click here.
---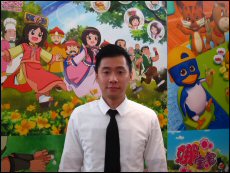 Animating Asia


Asia Animation

Transforming from the toys industry to the animation business, Asia Animation began by acquiring established Hong Kong licenses such as Master Q and Storm Rider. Then the company started making their own brands and branch into licensing, with products like plush toys, biscuits and school bags with the aim of penetrating the products in a global perspective.

For more details, please click here.
---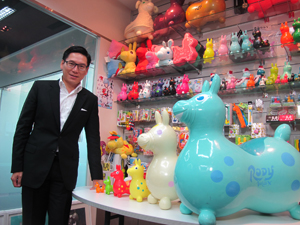 Building Business through Licensing


Yeung's Group Inc.

After 15 years of OEM business, Stanley Yeung, the President of Yeung's Group Inc., found out there were enormous expansion opportunities and business potential beyond manufacturing by building a licensing portfolio.

Hong Kong character Maggiology was Yeung's Group's first licensed character, the experience gained convinced the Japanese licensor through Rody, the famous character, they were the right partners for them to promote a new brand for the Greater China market.

Over the years, the Group has partnered with other businesses, including an electronics store chain, supermarkets and restaurants with resources.

For more details, please click here.
---