Under the Central Government's Belt and Road Initiative, the Fujian Province is designated as the core area of the "21st Century Maritime Silk Road". In addition to being the main starting point of the ancient maritime Silk Road, Fujian is also an important province in China for international trade and co-operation. With the establishment of the Fujian Free-Trade Zone and the strong presence of renowned enterprises and brands such as Anta (China) and Hengan Group, Fujian possesses a keen demand for a full range of business services at which Hong Kong excels.

SmartHK is the annual largest flagship event organised by HKTDC on the Chinese mainland to promote the excellence of Hong Kong's services through:


Special offer

For application received on or before 10 Mar, 15% Early Bird Discount will be offered to all applicants while 20% Special discount will be offered to the members of our Supporting organisations.

Participation
Format
Original Price
15% Early-bird
Discounted Price
20% Special
Discounted Price
Standard booth
(3 sq.m)
HK$5,300
HK$4,505
HK$4,240
Custom-Built Participation
(min. 18 sq.m)
HK$680 per sq.m
HK$578 per sq.m
HK$544 per sq.m

SME Export Marketing Fund (EMF)

The SME Export Marketing Fund (EMF) aims to encourage small and medium enterprises (SMEs) to expand their markets outside Hong Kong by providing financial assistance to SMEs for participation in export promotion activities. For details on application procedures, Eligibility Criteria, Funding Scope etc, please visit the official website of Trade and Industry Department – SME Funding Schemes at www.smefund.tid.gov.hk。


Organiser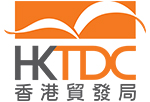 Lead Sponsor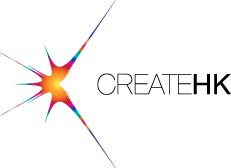 Disclaimer: Create Hong Kong of the Government of the Hong Kong Special Administrative Region provides funding support to the project only, and does not otherwise take part in the project. Any opinions, findings, conclusions or recommendations expressed in these materials/events (or by members of the project team) are those of the project organizers only and do not reflect the views of the Government of the Hong Kong Special Administrative Region, the Communications and Creative Industries Branch of the Commerce and Economic Development Bureau, Create Hong Kong, the CreateSmart Initiative Secretariat or the CreateSmart Initiative Vetting Committee.