3 Sept 2014
Toy Story
The digital age is having a seismic impact on all aspects of the global toy chain, ranging from product development right through to retail fulfilment and, ultimately, purchasing behaviour. As a result, retailers globally are having to transform their business models and re-invent the shopping experience across all channels to remain viable.

The need for change is driven by a simple corollary – while shopping is undoubtedly getting better for consumers, it's getting much tougher to succeed as a retailer.

E-commerce lies at the heart of the current retail revolution and nowhere are the effects more dramatic than in the United Kingdom market.
Dramatic Realignment
The UK is the world's most highly-penetrated e-commerce market, with 12 per cent of all 2013 retail sales transacted online. This is almost double the figure for the German market and some 10 times the level seen in southern European territories, most notably Spain. This figure, of course, will only continue to grow over the coming years.

The UK toy market reflects the overall retail sales picture: half of last year's UK toy sales were either researched or transacted online. By 2018, a third of UK toy sales are expected to be purely transacted online.

For a traditional bricks-and-mortar retailer, without a strong online presence, this is a statistic that inevitably causes considerable concern. Across the globe, non-food store sales remain flat. Footfall is in decline, resulting in a dramatic realignment of retailers' assets and resources. With the added challenge of steadily declining retail margins, how then can physical retailers turn the tide and fight back against the growth of their digital counterparts?
Adapt or Die?
The general consensus is that retailers will have to adapt their business models to create a vastly improved shopping experience. They will have to offer greater product differentiation and strengthen their brand in the eyes of the consumer.

There is already evidence that some retailers are changing the balance of their store portfolios to offer greater diversity to consumers. One approach, which a number of prominent retail chains is adopting, is to reduce the number of standard format outlets in favour of a handful of larger, flagship stores. This is then combined with a greater number of smaller, local branches and an increased emphasis on e-commerce.
Retail Revolution
Other key components of the 21st century retail revolution include an enhanced in-store experience, and an emphasis on providing greater convenience. This has, typically, included such measures as a free "click and collect" ordering facility, as well as a vastly-enhanced digital footprint via e-commerce platforms and social media.

The next development – and one that is being closely monitored by retail owners – is the growing impact of mobile technology. Consumers are already using mobile devices to research prospective purchases, take and send photos of an item, scan barcodes, compare prices and find discount coupons.
Harnessing Mobile Technology
The next stage will see retailers explore ways to harness mobile technology in order to enhance their communication with customers and better promote their services. Swedish furniture giant IKEA, for example, has developed an app that uses virtual reality to show consumers what an item might look like in their home environment.

Other retailers and mall owners are excited about other opportunities offered by digital technology, notably geo-targeting. In essence, this involves the use of an app that can track shoppers as they make their way around a store or mall. The subsequent data can then be used to target them with particular information and incentives based on their behaviour. While the use of this technology is still at an embryonic stage, there is no doubt that it will develop into a valuable tool and one that bricks-and-mortar retailers will be able to use to better compete with online merchants.
Ensuring Survival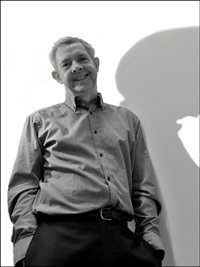 Suppliers will also have a valuable role to play in ensuring the survival and prosperity of traditional retailers. How important is it, after all, for suppliers to retain a physical presence on the high street? Do they still have a need for shops that are able to display, explain and demonstrate their products?
Is this, though, important enough for suppliers to reward such retailers with discounts and incentives that are not extended to online traders? Some observers believe that suppliers will have to do this in order to ensure the survival of physical stores, particularly in light of the higher overheads they inevitably incur.

Such a move, however, is unlikely to find favour with online-only traders. According to John Baulch, publisher of Toy World, Amazon is said to be negotiating hard with suppliers to prevent such an occurrence. According to reports coming out of a number of UK book publishers, Amazon is putting pressure on publishers to contractually guarantee that it is included in any pricing offers made to other retailers.
Market Dominance
Not surprisingly, this Amazon initiative has not been well-received. One German trade association has already raised a complaint about it with its own national competitiveness authorities, claiming the firm has abused its market dominance. It is far from a simple matter for the book industry, however.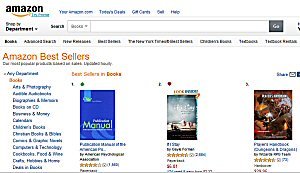 One book industry representative puts the issue into perspective, saying: "The worst thing that could happen to book publishers would be for Amazon to go away. The second-worst thing would be for it to become more dominant."

While it's clear that Amazon has become an invaluable customer for many European toy suppliers, its business model also threatens the survival of other toy retail accounts. Suppliers, indeed, have some difficult choices to make.
For more market opportunities, please visit: http://research.hktdc.com/