29 Oct 2014
Bold and Beautiful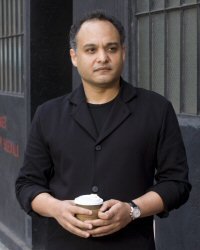 Last month's opening of nemaworkshop's Hong Kong studio responds to the firm's increasing visibility in the United States and overseas, where many hospitality and restaurant projects are underway.

Since its establishment by architect Anurag Nema in 2004, the New York-based studio has garnered a reputation creating bold design concepts for the hotel, restaurant, residential, and retail sectors. As his roster of clients and portfolio grew to areas beyond New York City and into global markets, Mr Nema began his search for an office abroad.

Its expansion into Hong Kong highlights the firm's engagement with the Asian hospitality industry. Most recently, nemaworkshop has developed an interiors concept for the planned W Shenyang in China's Liaoning Province.
Inspired by Asia
"Asia, and Hong Kong specifically, exerts a significant impact on global commerce, technology and art," said Mr Nema. "We are inspired by the energy in Asia-Pacific, and are thrilled to bring our expertise to the area."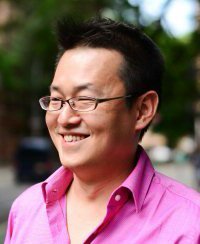 nemaworkshop is best known for bringing innovative concepts to life by using a creative and fluid process for designing. The firm has worked with major hotel brands, including the W Hotels, and such restaurants as D'espresso, Delicatessen and multiple locations for The Smith and Melt Shop. The debut of the Hong Kong office will allow the studio to bring its unique process and designs to clients around the world, Mr Nema said.

Helming the Hong Kong office is hospitality expert Kevin Lien, who has 15 years of experience working in all aspects of the industry in Asia and North America. Before joining nemaworkshop, Mr Lien worked as a senior design director at Starwood Hotels & Resorts AP in Shanghai.
Back in Growth Mode
Mr Lien said that the 2008 financial crisis was a tough time for the architecture and interior design industry, but in recent years, the firm has seen strong growth in the US hospitality sector, especially in restaurants, bars and hotels. "As an approved design firm for the W brand, we have been working on several W hotel renovations, such as Mexico City, the French Quarter, Washington DC and Shenyang," he said. "These projects provide great global exposure for us." nemaworkshop has won a host of awards over the years, including Best Restaurant 2009 from Travel + Leisure for its interior work on New York restaurant Delicatessen.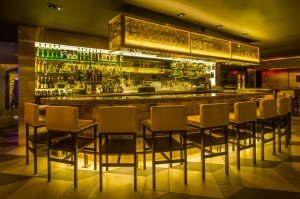 At the moment, Asia accounts for a small, but growing, proportion of the company's global business. "Our office in Asia is still relatively new, but we look forward to having more opportunities to push boundaries and design for forward-thinking and avant-garde brands."

Mr Lien noted a trend towards smaller and more efficient five-star hotel properties. "This indicates that Asia-Pacific developments are maturing, which we are very excited about," he said.

Priding itself on "doing more with less," the studio, Mr Lien said, does not focus on extravagant materials and opulent grand spaces, but on using local material and customs. This approach, he said, "offers a twist on the ordinary to create new perspectives; and develop fun and memorable design for locals and visitors."

The studio is busy with several US projects, including for such new hotel brands as Edition, Ace and Virgin, which attract a younger generation of hotel guests. The traditional hotel chains, he said, are also re-considering their brand positioning to avoid losing market share in the long run.
Vibrant Location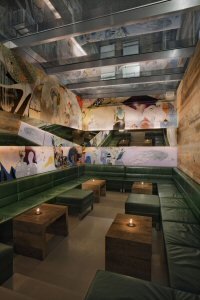 Given the firm's strategic direction, the convenience of Hong Kong makes the city "an obvious choice," Mr Lien said.

"The city has great energy and a vibrant F&B scene both locally and within the expat community. There's an experienced talent pool to draw from and the major vendors have a strong presence in Hong Kong. It's right at the doorstep to China and its factories. The key focus for our Hong Kong office is to strengthen our local client relationships, and produce/complete projects more efficiently."

In addition to the W Shenyang project, the firm is working on a concept for a new campus for the Harbour School in Hong Kong. For such projects in the region, having a Hong Kong studio gives the New York-headquartered firm an edge, Mr Lien says.

"Projects and client expectations are very different in the East and the West," he said. "Construction know-how, sourcing and purchasing, perceived luxury, cultural taboos; these are the things we have to consider as designers. The scale of the project and project scope are much larger in Asia-Pacific, and client relationships here are more personal. The talent pool in Hong Kong has good exposure to these cultural nuances between the East and West, and is more adaptable to bridging these two cultures in a cohesive way."
Related Link
nemaworkshop