20 Aug 2014
Hong Kong: Your e-Commerce Gateway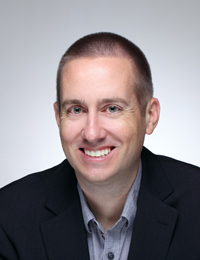 Given their nature, e-commerce businesses can operate from any location. In the digital era, Hong Kong again comes up trumps for Internet entrepreneurs from all over the world.

Among them is Joshua J Steimle, founder of MWI, a digital marketing firm focused on search engine optimisation, content marketing and online public relations. He originally set up the business in Salt Lake City in the US state of Utah, but in June 2013, he moved to Hong Kong to seriously fire it up.

"Many factors brought us to Asia, not all of them related to business, such as wanting to have an overseas experience for ourselves and our children," said Mr Steimle. But the business reasons "are compelling enough," he added. Asia has more than twice the number of Internet users than the US has people. "And in the US, it's getting more and more competitive when it comes to digital marketing. In Asia, I saw an enormous market that is underserved when it comes to digital marketing services. In Utah we have 300 competitors, whereas in Hong Kong, we have perhaps 20, at best."
Despite the fact that e-commerce operators can do all their business online, Mr Steimle discovered that: "people still want to meet face to face. They want to know you're near them."
Prime Location
Choosing a location in Asia was "a process of elimination," in which Hong Kong won out.

"It's a piece of cake to open a business here. My business was incorporated in Hong Kong before I ever set foot in the city. I had to visit to open a bank account, but that was also easy. I hired a company to do it all for me, quite inexpensively, but now that I understand the process better, I'm sure I could have done it all myself."

Hong Kong's "strong advantage," Mr Steimle believes, aside from its business-friendly environment, is the convergence of so many cultures and expatriates from around the world.

"I tell people the only 'problem' with Hong Kong is that there are too many opportunities. I've had to scale back my activities because I got involved in too much, too fast. I have to say 'no' to a lot of amazing opportunities. And business is booming. We're still in the early stages, but it's taking off and we're signing up new clients every month."

A lot of that is due to the ease of networking in Hong Kong, he says. "I have a stack of business cards in front of me that I'm processing. I'll have another one next week. I can go to events and meetings and in one day, come back with 50 to 60 cards. There's nowhere else in the world I know of where that's the norm, but it happens to me all the time here."
Bespoke Tailoring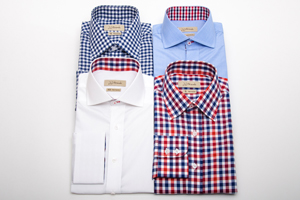 Jay Wich, an American-born trader with a major bank, founded J.J. Threads, an online bespoke tailoring business, after relocating to Hong Kong and discovering the "custom craftsmanship and fantastic executive clothing" offered by Hong Kong tailors. He noticed that, while traditional shirting offerings were plentiful, it was hard to find casual options that maintained those standards. After Mr Wich experimented with a few of his shirt-makers' new and unusual fabrics, and received multiple compliments on the bespoke designs, he knew he was on to something, and J.J. Threads was born.
"Beginning as an online-only business allows us to reach customers around the globe without being burdened with the large costs associated with maintaining a physical store," he said. "As we grow, we do hope to develop (physical) design shops in our bigger markets."
Today, J.J. Threads has more than 5,000 customers around the world, including 60 per cent repeat business. Customers can browse the site's database of cloths from the world's most respected mills, including Thomas Mason, Monti, Albini and Liberty of London, and customise their own designs, using the online tool. "Offering custom-made shirts is just the first step in enabling men to own their style," Mr Wich said. "We maintain a small workforce in Hong Kong responsible for the production operations, and have marketing personnel in strategic cities in the US."
Katherine Cosentino, J.J. Threads' CEO, said this is just the beginning. "We have been focused on developing a solid foundation with our technology platform and production processes," she said. "We're well positioned to develop a brand ambassador network that will be responsible for increasing our outreach and on-boarding new customers.
"By the end of this year, we also would like to expand our product range and introduce shirts for women. We would love to have a retail presence, but want to focus on growing online sales first."
Turnkey Solutions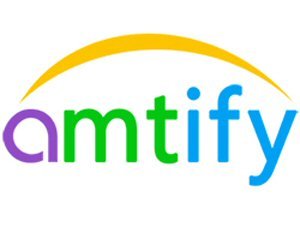 Richard S Cheung founded Amtify, an online e-commerce platform, in May 2013.
"Amtify's concept is to provide a simple solution for merchants in Asia to engage with customers around the world, and earn revenue online without the hassle of building a website, managing customer service and marketing," he said. "This could possibly be the easiest and fastest way for merchants in China to sell internationally."
Eighty per cent of Amtify's retail customers are from the US. "Through our marketplace, they get easy access to thousands of quality products from our merchant suppliers from Asia, and from familiar brands," Mr Cheung said.
Hong Kong, he said, has many advantages for e-commerce start-ups.
"Being at the gateway to China, you can easily connect with thousands of merchants across the border who are constantly looking for different strategies to expand their businesses online as well," Mr Cheung said.

"You can screen and select the quality ones to partner with. This will help you kick-start your projects, saving you time and, probably, money."

"Secondly, open Internet. Without censorship, you can easily manage your online business and engage with customers via social network without the hassle of setting up another operation back in the US."

When choosing a place to start your Internet business, he said, you need to consider Internet speed and access. "Being able to access all major social media platforms is a must, since online presence is essential to online business.

"Hong Kong is quite mature in providing quality, reasonably-priced 4G Internet service. Your Internet speed should allow you to do all you need, both regular Internet and mobile. And the overall start-up cost is favourable."
Globalisation Starts Here
Since its launch in 2013, Amtify has added about 1,000 online agents to market its products, and engaged with many quality merchants in China. "For our first year, our sales have surpassed a seven-digit figure (Hong Kong dollars)," Mr Cheng said.

"In my opinion, based on all of these factors, Hong Kong is probably one of the best places to start your e-commerce business in Asia."

American Dan Andrews, a self-described "full-time digital nomad," co-founded Tropical MBA in 2009 to help other entrepreneurs build profitable, location-independent businesses. Mr Andrews incorporated the company in Hong Kong for the reasons he outlines on his website: 5 reasons your Internet business should be based in Hong Kong – even if you are in the USA (http://www.tropicalmba.com/internet-based-business-hong-kong/). These include cheap start-up costs, a tax-friendly regimen, and a world-leading banking and business environment.

For Mr Andrews, basing his e-business in Hong Kong is "a first step towards globalisation."

"It just works for us," he says.
Related Links
Amtify
J.J. Threads
MWI
TMBA