11 Nov 2014
Powering Business Expansion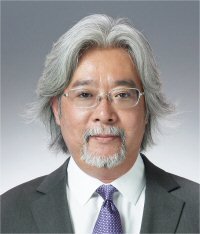 Global electronics and entertainment giant Sony spends US$4.4 billion annually on research and development, resulting in a portfolio of 70,000 patents worldwide. Toshimoto Mitomo, Executive Vice President, Intellectual Property Department, Sony Corporation of America, will talk about the business potential of innovation at the Business of IP Asia Forum, 4-5 December, in Hong Kong.

In First Person, Mr Mitomo explains how new technology is changing the way companies handle IP strategies.

How does Sony use its intellectual property (IP) portfolio to expand business?
Sony offers its IP widely in the industry, and leads the industry as a market enabler. Since Internet technologies were integrated into consumer electronics during the late 90s through the 2000s, the consumer electronics industry has changed dramatically and rapidly. Most recently, cloud technologies have started changing the whole ecosystem of our industry.

I think IP can help power business expansion if we can package IP licenses in a way that encourages companies to adopt new technologies and new business models and enlarge the size of the market. To accomplish this, it is important to help people understand what kind of value we can offer to the industry using IP licenses. I think a friendly IP license certainly helps to power business expansion.

What do you mean by a "friendly" IP license?
At the end of the day, IP license fees are one of the costs of conducting business if you have to use patented technologies. From a licensee's viewpoint, if they know what they need to pay royalties for, and the price is reasonable, it is easier for a licensee to take a license. The key is to have licensees understand the value of that IP and to keep the royalty price at a reasonable range.

How is cloud technology affecting IP strategies?
It has become more important and difficult in recent years to manage IP portfolio because the ecosystem that Sony products and services are involved in is becoming bigger and bigger. Internet and cloud technologies have greatly expanded and are more sophisticated with more patents. Many technologies that used to reside inside the devices have moved to the cloud, while devices are getting lighter and lighter. Therefore, many Sony technologies have now shifted toward the cloud side, and we need to prepare patent claims that are more suited for such use of the technologies.

As systems become more integrated, how will strategies for IP protection change?
Asserting your patent in the cloud space may be more difficult than proving patent infringement on a device. In future, in maximising the value of your IP that could be integrated into the cloud space, you may want to be more careful not to claim too deep in the algorithms. That's because it is generally more difficult to prove infringement in software algorithms, and it's easier to change the algorithm in the cloud space compared with the algorithm embedded in the hardware.

What is Sony's IP strategy and how has it helped the company grow?
Sony's overall IP strategy is to support its business. We use our IP to protect our business, reduce barriers to enter new business areas, and help expand new business markets by offering IP licenses. We have about 400 people worldwide dedicated to the IP business and roughly 30 per cent of people handle patent filing, 30 per cent handle licensing, and 40 per cent cover litigations. Although Sony's IP group has been generating sizeable IP license revenue, our main objective is to use IP to support our business. Generating licensing revenue is not our primary objective.

What role does China play in your IP strategy?
We view China as one of the most important countries from an IP viewpoint. We have been filing many patent applications in China. We hope to work with Chinese companies that share the same vision and build a new business model/ecosystem in China by using partner company technologies and associated IP assets, including Sony's. We hope to promote this as a future global business standard, considering the growth of the Chinese economy, the size of market, and the highly energised R&D and enterprises.
Related Links
BIP Asia Forum
Sony