20 Nov 2014
Turning a New Page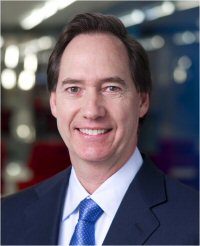 US financial magazine Barron's, published by Dow Jones & Company since 1921, has launched an Asian edition through its Hong Kong office. Ed Finn, Barron's Editor and President, explains why Hong Kong was chosen for the publication's first overseas expansion.

Why has Barron's decided to launch an international edition?
Barron's is expanding overseas now for two main reasons. First, we have just completed the four most profitable years in Barron's 93-year history, and we feel that our unique style of journalism can fill a need internationally, especially among wealthy, active individual investors and sophisticated financial professionals. Second, the proliferation of personal computers, tablets and smart phones allows us to expand internationally in a purely digital format, avoiding the costs of printing and distributing paper editions to far-flung international locations.
Why Asia?
We chose to begin in Asia because Asia is home to the world's most vibrant economies and the region has a long tradition of active investing. Our US readers are interested in Barron's stories about Asian companies, and our Asian readers want Barron's views on Asian investments, as well as US investments.
What does Hong Kong offer as the home base?
We feel that Hong Kong is now – and will remain for many years to come – the centre for investment expertise in Asia. The preponderance of Asia's financial analysts, advisors, bankers and investors are in Hong Kong.
| | |
| --- | --- |
| "In Hong Kong, we can measure the pulse of Asia's capital of capitalism." | Being at the centre of all these financial professionals is critically important. We can do a lot by phone and email, of course, but there is no substitute for face-to-face meetings. In Hong Kong, we can measure the pulse of Asia's capital of capitalism. |
What's the extent of your investment in Hong Kong?
Our staff in Hong Kong numbers 10 people, headed by Barron's Asia Editor Kopin Tan and Publisher Tracy Young. We have hired a team of seven experienced journalists to write stories about Asian investments in Barron's signature style: well-written, well-reasoned, and with a clear point of view. Tracy is an expert in all forms of digital advertising. She has a circulation specialist working with her, and she works closely with the Dow Jones advertising team across Asia.

We don't disclose investment figures, but I can tell you that we have about 100 people working directly for Barron's in the US, either writing stories or selling ads. So Barron's Asia's 10 people equal about 10 per cent of our US work force.

What can readers expect from the new edition?
Launched last month, Barron's Asia publishes analytical stories for sophisticated investors, both individual and professional. Asian readers get full access to the US edition plus a daily Asian investing commentary (Up and Down Asia), Asian company stories with a clear signal to buy or sell, the latest opinions from professional investors (Asia's Best Minds), advice from Asia's top private banks, plus analysis of Asia's breaking financial news (Asian Stocks to Watch).

How does Barron's Asia fit in with the company's overall strategy?
Barron's Asia is a first step toward making a highly respected US brand into a highly respected international brand. It will add to our US readers' knowledge of Asian investments and to our Asian readers' knowledge of US investments.
Related Link
Barron's Asia