4 Dec 2014
Let's Talk Business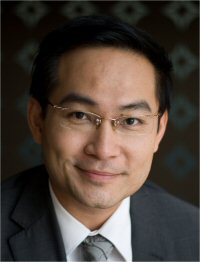 Media veteran Daniel Tse set up Hong Kong-based corporate training agency, Presence, in 2007, after spending 12 years in the business sector overseeing character-voice production for Walt Disney Hong Kong, and managing business development for the Wall Street Institute.

Mr Tse spoke at a recent HKTDC seminar on effective strategies for dealing and negotiating with business people. The former television and radio presenter offers his thoughts on the importance of strong business communication.

Why did you set up your company?
I was inspired by a Procter & Gamble communication trainer when I was working for Walt Disney. With no PowerPoint or cue card, he delivered a vivid presentation that was captivating and informative. This made me think that corporate coaching could be my next step, considering my background on the broadcast space, where I'm trained to speak to a large crowd and think on my feet. I also see a strong demand for communication-focused training services in Hong Kong, especially among mid-level management professionals, who are outstanding in terms of work performance, but lack the communication skills needed to advance their career.

Good communication is behind any successful business because it helps connect people and build relationships. If you can't tell the world how good your product or services are, your business wouldn't grow and the potential will be wasted. My company's name, "Presence," speaks to the essence of communication. Whether you are communicating through a marketing campaign or a face-to-face meeting, showing presence is crucial to capturing audience interest.

What are some of the common communication pitfalls you have seen?
One of them is the lack of eye contact and the inability to communicate in a personable manner. They often read off the medium they use, whether it is PowerPoint or cue cards, instead of talking to their audience. Speaking without smiling and body language suggests a lack of self-confidence.

Some of my clients also have trouble practising what they have learned: they are trapped in their comfort zones and are afraid to break into unchartered territory. The effort you have put in will be in vain if you don't put what you've learned into action, even if you understand everything that was taught.

What is essential to achieving a win-win negotiation?
Building commonalities is the key. The saying "if he's not against us, he is for us," applies to negotiation. With more commonalities built, one stands more chance to secure a win-win negotiation. To reach agreement, you must let your opposition know that you are not against them, but you are with them to discuss the terms and conditions. A successful negotiation is particularly important if you want to maintain a long-term business relationship.

I often use the cake-cutting analogy. The solution to equally divide a cake between two kids is to appoint one kid to cut, and the other to choose. This demonstrates the principle of striving for fairness in negotiation. It's about setting common goals, active listening, asking questions and interacting with opposing parties to strike a fair and good-for-all result.

What are some cultural differences you've observed between Western and Asian clients?
Generally speaking, Asians tend to be more reserved and less expressive and therefore the ice-breaking and warm-up period usually takes longer. Westerners are usually more direct about their emotions and they are not shy to shoot questions when they do not understand something. In comparison, Asians tend to be less direct and prefer avoiding conflicts.

Tell us more about your training programme.
The duration of our training programme ranges from two hours to three days, covering such areas as customer service, presentation, public speaking, persuasion and negotiation. Most companies use the two-hour session, also known as a teaser workshop, as a kick-off session to introduce our programme to staff. Our philosophy is based on experiential learning and uses an interactive role-play approach. In terms of measuring results, take presentation training as an example, we will shoot a pre-training benchmark video and a post-training video before and after the programme, so participants can see their transformation. We also have an alumni programme for graduates to meet. This makes follow-up easier and our programme more sustainable.
Related Link
Presence