16 Jan 2015
The Bling Dynasty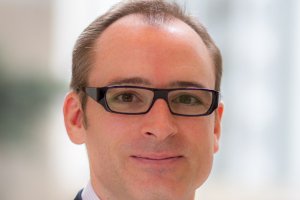 Erwan Rambourg is Managing Director at HSBC in Hong Kong and co-head of Global Consumer & Retail Equity Research. He has been a top-ranked analyst covering the luxury and sporting goods sectors for HSBC for the past 10 years. Prior to that, Mr Rambourg worked for eight years as a marketing manager in the luxury industry, including Richemont and LVMH. In his book, The Bling Dynasty, Mr Rambourg says that current Chinese demand for luxury goods is on the cusp of becoming dominant.

Tell us about your book and why you think Chinese demand for luxury products now is just the tip of the iceberg.
The Bling Dynasty is a reference to the Ming dynasty, which built the Great Wall of China. The idea is that the Bling dynasty is the future of luxury consumption, with Chinese consumers expanding the "Great Mall" of luxury consumption.

Today, 35 per cent of luxury sales are driven by Chinese consumers, replacing the Japanese 10 years ago. The projection is for the market to double in size and the Chinese to represent at least 50 per cent of sales in 2025. If you interview watch companies, many of them are already in 2025.

What are some of your general observations of China's luxury market?
One of the interesting attributes of Chinese luxury consumption is that it started off as being male-driven, and driven by corporate gifting as well as mostly focused on the watch category; Omega being the main brand having started to develop the market in China.

But this industry will increasingly look more female-driven. The world, actually, is going the other way; the men in Japan, Korea and Western Europe are starting to move the needle in luxury.

What's behind the growing trend of Chinese consumers buying luxury items abroad?
There are several reasons. First, time. If you're in your home market, you're stressed out and not necessarily in the right frame of mind to purchase luxury items. When you're on vacation or on a business trip and you have a few hours to spend in the airport or in between meetings, that works better.

Another is validation. With social media, I can post a picture of myself holding my Gucci bag. Even better, I can post that of me holding it with the Duomo behind me. I was there in Italy. I bought it in the country of origin. Another is the illusion that the store staff there will be more knowledgeable or will be better at storytelling abroad rather than in mainland China.

One fundamental reason to purchase goods abroad is they will be less expensive because of VAT, import taxes and consumption taxes in the mainland.

Why are you confident Chinese demand for luxury will continue to expand?
The reason I think it will continue is because there's no local substitute for the time being, and more importantly, if you look at the wave of middle class expansion, there's a lot more Chinese consumer travelling.

Outbound travel is still in its infancy in China. If you look at travel trends, only four per cent of China's population are passport holders. If that four goes to eight, which it will in three years, everyone in Paris or Milan who are saying these queues are incredible better get used to it.

How are Chinese luxury consumer preferences evolving?
The biggest surprise for the brand managers is speed at what's hot, what's not. This speed is linked to blogs and forums, the way Chinese consumers communicate with friends and their areas of influence.

The speed for now doesn't imply a move away from brands, but possibly a move to the next brand. You often hear from brand managers that Chinese consumers are not loyal. I think it's wrong. The reality is they're very young, wealthy and demanding. So it's not that they're not loyal, but the brands are slow, and for some, pretty poor at adapting to their new consumers. The consumer in Asia, generally and China specifically, is in her early 20s. Consumers in Europe, on average, in this sector, are 10 to 12 years older. The US consumer is yet again seven to eight years older than the European, so you're looking at a totally different mindset.

Can Chinese brands pose a threat to international brands?
It's going to be quite a while for Chinese brands to become a threat to Western models. One reason is history. If you're looking for storytelling, it's easier if your brand has been around for 150 years. It's not impossible to tell a good story if you've been around 10 or 20 years; it's just more difficult.

Korean brands could eventually pose a threat. The future model might just be Korean brands developing in their small domestic market, making it big in Asia, and rolling it out in the world. The key differentiation between luxury brands for the future will be around non-material elements – service and around knowing how to project a different image.
Related Link
Erwan Rambourg