19 Jan 2015
Embracing the Warhol Spirit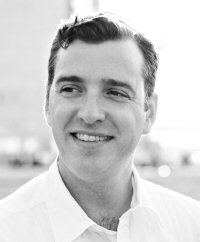 The works of the late American pop artist Andy Warhol continue to inspire creative thinkers worldwide. Established in 1987 with a mission to advance the visual arts, The Andy Warhol Foundation has a licensing programme, which helps to raise funds for its endowment.

Michael Hermann, Director of Licensing, The Andy Warhol Foundation for the Visual Arts, was a speaker at the Asian Licensing Conference, 12-13 January, offering his insights into brand licensing and learning more about the potential in Asia.

During his 19 years working at the Foundation, Mr Hermann has developed high-profile licenses with numerous brands, including Dior, Comme des Garcons, Absolut, Dom Perignon, Perrier, and Barneys New York.
Tell us a bit about The Andy Warhol Foundation and the role of licensing in helping to meet its mission.
The Andy Warhol Foundation is a non-profit organisation founded in accordance with Warhol's will. When he passed away, his will dictated that the majority of his assets would go to a foundation, whose mission would be the advancement of visual arts. To date, we've proudly given away nearly US$250 million dollars in grants.

When the Foundation acquired the assets from the estate, they included the copyrights and trademarks to Warhol's name and all the artworks that he owned. These assets come along with the responsibility of being a steward of Warhol's legacy through our licensing activities. It is wonderful that licensing continues to generate revenue for the foundation's endowment from which we give grants.
How extensive is the Foundation's licensing programme?
The foundation's licensing programme is truly global – working in all major markets. Key markets include the United States, Europe, and parts of Asia, particularly Japan.

The Andy Warhol brand stands for creativity; an idea that is universal. When looking to expand our business, we endeavor to identify organisations and people who understand and embrace Warhol's creative vision. We see plenty of potential in Asia.

While we haven't focused too much on doing business directly with Chinese companies, many of the global brands we've worked with, from Dior to Absolut to Perrier have tapped into the Chinese market. We are certainly considering new opportunities in China.

How do you identify potential partners?
Our approach to licensing is quite strategic: we work with the right people for the right reasons. We try to find people who understand and identify with what Warhol stands for. We don't blindly look for category expansion, but rather seek out like-minded organisations.

We take a focused rifle-shot approach to licensing as opposed to a buckshot approach. We don't say, for example, let's do perfume, and then look for 20 different companies that do perfume. We try to identify companies that understand and are inspired by the spirit of Andy Warhol and have the capabilities to execute against that vision. This approach has led us to success, be it Perrier or Absolut or Dior or Comme des Garcons.

What would be your advice to potential partners?
It's not so much what advice I would give to them, but rather what they can teach me about their business. It's important to mutually understand one another and identify if there's a synergy between their philosophies and approach to business and ours.

What do you hope to come away with from this show?
I look forward to getting to know the market and understanding it better. There was an Andy Warhol exhibition that travelled throughout Asia a few years ago, and I wasn't surprised to learn it was received phenomenally well. There is a strong appeal to Andy Warhol and what he stands for in the Asian markets. So what we'd hope to do is find companies that can really embody, embrace Warhol's creative spirit.

There's no black list of what we wouldn't do - it's all about how you would do it that matters. We've worked in cosmetics; we've done sparkling water with Perrier, vodka with Absolut, handbags with Dior and fantastic T-shirts with Uniqlo, capsule collections with Comme des Garcons. We really are open-minded about what we do. Regardless of the opportunity, we're very hands-on to ensure we're appropriate stewards of Warhol's legacy and that each project is executed in a way it supports that vision.

How important will the Hong Kong market be for the Foundation going forward?
Hong Kong has firmly established itself as a hub for contemporary art for Asia. Warhol is seen as one of the most important figures of contemporary art, so I think it's natural for us to look to Hong Kong to see what the opportunities are in licensing.
Related Link
The Andy Warhol Foundation