17 Feb 2015
Myanmar Calling
Businesses from around the world have been beating a hopeful path to Myanmar since the government began its reform programme in 2011. With growth flattening in Southeast Asia and the BRICS countries, Myanmar is widely seen as ripe for major expansion.
Once Asia's wealthiest nation, the country formerly known as Burma has a population of just over 50 million, 45 per cent of whom are under 25. In terms of distinct pluses, English is widely spoken and there is strong support from Western governments and development agencies.

The intense interest in mobile telecoms, among the first sectors to open to foreign investors, underlines this fervour. When Myanmar Posts and Telecommunications (MPT) called for bids for two mobile licenses last year, it received a staggering 92 responses.
Industry Deregulation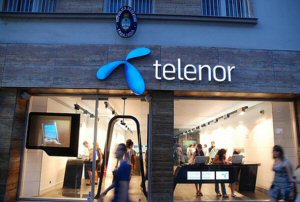 The ministry conducted what has been praised as a model exercise in deregulation, calling on foreign expertise to guide the licensing process. In June 2013, it issued spectrum and new mobile licenses to Norway's Telenor and Qatar-based Ooredoo. Both have extensive international operations. Telenor owns, or has major stakes, in mobile operators in Indonesia, Malaysia and elsewhere in Asia. Ooredoo runs mobile businesses in North Africa, the Middle East and Asia, including in Indonesia and Algeria.

The burgeoning mobile sector is just one sign of the changes that the reforms have ushered in. "People now want affordable, useful handsets and they also want to be able to use the Internet," said Tod Odland, Vice-President of Communications for Telenor Asia. "This is modernity. It will change the life of every single person."

With the arrival of competition, MPT, which previously operated the country's only mobile network, formed a joint venture with the Japanese telecoms firm KDDI and trading house Sumitomo. Together, they plan to spend US$2 billion on improving MPT's network.

MPT needs that investment. The two new players have committed to aggressive network roll-out targets, aiming to cover 97 per cent of the population within five years.
Tower Sharing
To reduce network duplication and help speed construction, they are required to share their radio towers. Each has contracted two specialist tower companies to own and manage the base stations.

"Tower sharing has been a clear expectation from the government," says Mr Odland. "It's in our competitor's interests and in ours to have multiple antennas on the same tower. That's good for the environment, good for business, and saves costs for everyone."

He also maintains that outsourcing the radio tower network and leasing it back over the next 15 to 20 years will mean a substantial cut in capital spending. Despite this, building a network deep into Myanmar, with its difficult terrain, poor transport networks and unpredictable electricity supply, clearly presents challenges.
"You don't have a very developed eco-system of contractors and sub-suppliers for parts and expertise, and there is no established practice for determining who owns all the land," Mr Odland notes. "In one case, Telenor had to change a tower site because of a dispute over land ownership."
New Challenges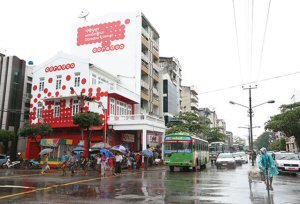 John Lancaster-Lennox, Head of Asia South for Nokia Networks, the main network supplier to Ooredoo, says his team has also spent plenty of time on supply chain, logistics and permits. "Rules and regulations differ in each of the 15 states, and every day, when delivering things around the country, we come across new challenges," says Mr Lancaster-Lennox. "We have situations where, for the last mile or last few miles, we have to transport the equipment on water buffalo or manpower alone. This is largely due to the lack of decent roads."

Despite problems, Ooredoo's network was ready for service in early August. It went on to rack up one million customers in its first two-and-a-half weeks of operation.

Industry veteran Ross Cormack, Chief Executive of Ooredoo Myanmar, says he was surprised by the dramatic uptake. "We knew there was pent-up demand, but this was more than we expected. Most of our customers are using the Internet, and 80 per cent of them use smartphones – that's probably a world-leading statistic. There's a huge hunger for the Internet and data is already a big slice of our revenue."

As in most emerging markets, it's all about prepaid SIMs. Right now, Ooredoo and Telenor, which started its service in late September, are only offering prepaid services.

Mr Odland says the problem now is how to create "a profitable telecom operator in a country with very low per capita GDP and ARPU [average revenue per user] of less than US$2 per month." By comparison, China Mobile, the largest Chinese mobile carrier, enjoys a monthly ARPU of Rmb63 (US$10.27).

Overall, prices in Myanmar are extremely low. Telenor sells a prepaid SIM card for about US$1.50, with voice charges of about 20 kyat (2 US cents) per minute. Ooredoo charges 25-35 kyat per minute for local calls, with the Internet priced at 10 kyat per MB.

Handsets are equally affordable. Consumers can buy an entry-level, Internet-ready phone for US$20. For a non-Internet-capable device, customers can expect to pay as little as US$10, according to figures from Chinese handset brand TCL.

The new competitors agree, though, that the market battle will be fought at the street level and conducted through outdoor ads, street signage and thousands of retail sales points.

Ooredoo says it already has a network of 30,000 top-up locations, while Telenor claims to be planning "hundreds of thousands." Both companies will open some of their own stores, but the vast bulk of these outlets will be small top-up sales points.

As the retail contest heats up, all of the companies in the sector are investing heavily in training. According to Ooredoo, by the time it went live, the firm had trained 3,500 people and hired 800. "It's a fairly weak talent pool and finding the right people with the right skills to run a telecom operation is a big challenge," says Mr Odland.

For Nokia, says Mr Lancaster-Lennox, the biggest problem was not the lack of skills, but being able to work in a multinational environment. "It's a culture shock – going from a small Burmese company to an international corporation," he says. "There are very high-pressure demands on the team. Some of the people are not quite ready for that. We're trying to adjust our management style to accommodate them."

In addition to business and technical skills, Telenor is also providing ethics training. "We're spending a lot of time on anti-corruption," says Mr Odland. "We know that it's an issue in Myanmar, and we want to make sure that every single employee has a clear understanding of our expectation: zero tolerance of corruption."

Telenor and Ooredoo are part of the new retail telecom wave, but there's another foreign telecom player already established in Myanmar – Hong Kong's Hutchison Global Communications (HGC), part of the Hutchison Whampoa Group. Known as a broadband provider in Hong Kong, HGC also provides wholesale and corporate telecom services globally.

Over the past decade, HGC has progressively expanded across the Greater Mekong Subregion, representing the Mekong River basin countries, including Vietnam, Laos, Cambodia, Thailand and Myanmar, as well as the Chinese mainland's Yunnan Province.

Andrew Kwok, President of HGC's international and carrier business, says the company had identified a growing economic region that was under-served in terms of telecoms. After launching in Vietnam in 2004, it was soon doing business in Laos, Cambodia and Thailand. It won its first Myanmar contract in 2007, when MPT granted it permission to operate a private international voice and data service. It still works with MPT through two local partners. Mr Kwok says that despite the growth in mobile data, voice is still the biggest part of the business. "Voice might be outdated for some," he says. "But for Myanmar, it's still very important."
He also believes the licensing of new operators has been good for business. "We do business with most of the players, including Ooredoo and Telenor. I estimate we now have a double-digit percentage of total international traffic."

For now, HGC is offering only voice and connectivity in Myanmar. Experience elsewhere, though, shows that as the market matures, demand for other services – such as cloud and corporate-managed services – will inevitably grow.

For more market opportunities, please visit: http://research.hktdc.com/