12 March 2015
Korean Movie Rediscovers Mojo
Like Hong Kong's Entertainment Expo, South Korea's Busan International Film Festival (BIFF) is a major gathering point for the pan-Asian film industry. Structured along similar lines to the Entertainment Expo, it comprises a film festival, a market for trading film and TV distribution rights and a projects market where filmmakers seek finance for new films. BIFF usually takes place in the first week of October while Hong Kong's major film event, FILMART, is this month (23-26 March).

BIFF has been promoting Korean cinema for 19 years. Along with K-pop and TV drama, film remains one of the country's strongest cultural exports. Although the festival has grown considerably and moved into glitzier venues over the years, it's still the ideal place for discovering up-and-coming Korean filmmakers – or bumping into industry veterans, including Bong Joon Ho, the Korean film director and screenwriter best known for his 2013 hit Snowpiercer.
Film Conglomerates
A panel discussion during BIFF's Asian Film Market brought together a group of leading directors and producers, many of whose films have pulled in more than 10 million admissions at the Korean box office. In all, 10 Korean films have crossed this benchmark over the past 12 years – including Roaring Currents, a recent release that has grossed more than US$130 million.

Panel members voiced concerns that vertical integration and monopoly are killing creativity in the industry. Korea's film industry is dominated by a small group of powerful conglomerates – Fifteen hundred of the 2,200 cinema screens in the country are owned by CJ E&M and Lotte Entertainment. Two of the top hits this summer – Roaring Currents and The Pirates – were financed and distributed by CJ and Lotte respectively.

"Investment, distribution and screening are all operated by conglomerates," said Choi Yong-bae, producer of the 2006 hit monster movie The Host. "They are abusing their rights and position, so adventurous or experimental films cannot be made. The system should be changed so filmmakers can make more creative films."

Won Dong-yeon, producer of 2012 historical drama Masquerade concurred, saying: "We don't have any system to control the monopoly. Even if we could control it, we wouldn't see any benefit for independent movies. We need more discussion about how to support independent films."
Cinema Success
After decades of heavy censorship, Korean cinema took off in the late 1990s, when venture capital groups, then a number of studios, notably CJ, Lotte and Showbox/Mediaplex, started to invest heavily in film production.

Taking its cue from Hollywood, this nascent industry focused on developing scripts, investing in new talent and upgrading its CGI capabilities as well as other areas of filmmaking technology. The result was a string of hits, including Shiri, Friend and JSA: Joint Security Area, all of which enjoyed box office success at home and sold well overseas. At the height of the market, in 2004-2006, Japanese distributors would happily invest US$2 million or more to buy distribution rights to Korean films. Sensing an opportunity, US studios also began paying attention, acquiring the English-language rights to remake Korean films.

In film industry cycles, success usually breeds complacency. Accordingly, the first boom resulted in too much repetition – a flood of films with shallow stories that looked too similar and cynically used K-pop and TV stars to attract Japanese buyers. Many of these films flopped and the financiers fled the market.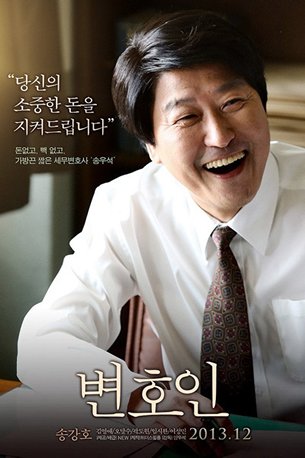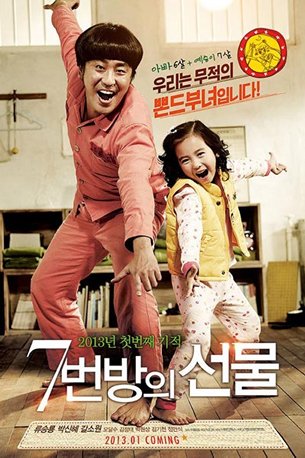 Bursting the Bubble
Jason Chae is a founder of Seoul-based Mirovision, one of the first companies to sell Korean movies overseas. He sees direct comparisons with Hong Kong's film industry. The Korean wave was actually started by movies – K-pop and TV drama came later," said Mr Chae. "Now the Korean film industry is facing the same dilemma as Hong Kong: its expectations are still high, but market reality has set in. A bubble was created when Japanese buyers were signing seven-figure deals. When that crashed, the market became skeptical about Korean films."

When the bubble burst, rather than retreat from the market, the Korean industry started to analyse what went wrong. "From around 2008-2009, producers and distributors started to spend more time on development and put more focus on writers and directors, ensuring that Korean cinema could become more diverse again," said Seo Young-ju, Chief Executive of Finecut, a leading Korean production and sales company.

This led to a second wave of Korean hits – many of which had fresh and unusual stories. Among the biggest hits last year was the comedy Miracle in Cell No 7, the tale of a man who is wrongfully sent to jail and smuggles his young daughter into prison. Similarly successful was The Attorney, a courtroom drama based on former Korean president Roh Moo-hyun's early days defending the students accused of being North Korean sympathisers.
International sales, however, have yet to return to pre-crash levels. It reflects the realities of the international market, which has become much tougher for all foreign-language films, largely due to the collapse of the DVD market and declining sales to TV.

"The strength of Korean films is that they keep evolving – the industry is very fluid and can adapt to changing circumstances," said Mr Seo. "Korean directors are also given much more freedom than filmmakers in Hollywood or Japan. New directors can make their debut films fairly easily if they're backed up by a strong production team."

New Competition
Korean conglomerates (chaebols), meanwhile, are starting to get some competition. Mr Seo handles the international sales of films from a start-up company, Next Entertainment World (NEW). The company launched in 2008 and, last year, had a market share of 18 per cent, putting it ahead of Lotte and Showbox, and making it second only to CJ. In recent years, venture capitalists, film studios and the Korean government have started jointly investing in funds to finance what is seen as a lucrative industry: Korea has one of the world's highest cinema admissions per head, averaging four visits per year.

Still, the filmmakers on the BIFF panel expressed concern that the industry was heading for another crash, fuelled by a lack of creativity and an over-reliance on stars with no profile outside Korea. The market is also top-heavy, with a few blockbusters taking a large proportion of box office revenue. A healthy industry, they maintain, needs diversity to survive.
China Co-production Opportunities
Industry experts also noted that Korean cinema has grown as much as it's ever going to in its home country. It's now time, they believe, to expand overseas again, with China, the giant market next door, as the most obvious target. Indeed, this year's BIFF focused on deepening the relationship between China and Korea.

The two countries signed an official co-production treaty last July. Korean conglomerates, though, have already made inroads into China, setting up cinema chains and film co-productions with Chinese partners. As with Hollywood, this is seen as the best way into the market as there are limited quota slots for Korean films.
The attraction, though, is not just in one direction, with Chinese audiences currently obsessed with Korean stars and TV dramas, notably You Who Came from the Stars. As a result, a large delegation of Beijing companies attended the Asian Film Market in search of co-production opportunities. Chinese Internet giant Sohu recently acquired a six per cent stake in Korean artist management company KeyEast. It was also announced at BIFF that China's Huace Film & TV was buying a 15 per cent stake in NEW.

A sequel to the Korean hit My Sassy Girl, currently in production, will be the first film under the new co-production treaty, but several China-Korea co-productions have already been released. Showbox co-financed CGI family picture Mr Go, the tale of a baseball-playing gorilla, with Chinese partners, while CJ co-produced the hit Chinese-language romantic drama A Wedding Invitation, a Korean film adaptation. Chinese blockbusters also frequently make use of Korea's technologically advanced VFX companies.

Many more China-Korea collaborations are in production. Choi Yong-bae is working with Chinese partners on a sequel to The Host, while Won Dong-yeon said he was preparing a Chinese version of his hit romantic comedy 200 Pounds Beauty. One of the first films from Heyi Film – the new film arm of the Chinese streaming platform Youkou Tudou – is Bad Sister, a China-Korea co-production directed by Kim Tae-gyun.

The growth in Korean-Chinese co-production has now raised questions about the benefits of Korean talent working in China, often on Chinese-language films. "The China market is expanding rapidly and requires talent from outside, in the same way that Hollywood needed European filmmakers in its early days," said Mr Choi. "Korean filmmakers can take the lead and work with China to make movies that can target the whole world."

For more market opportunities, please visit: http://research.hktdc.com/