9 March 2015
Rise of the New East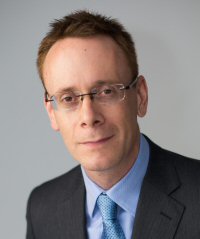 Economist and author Ben Simpfendorfer founded Silk Road Associates five years ago to help multinationals and SMEs with their expansion strategies for Asia and the Middle East. His recently published second book, The Rise of the New East, based on interviews with some of the region's smartest operators, further explores the opportunities and challenges in these increasingly complex markets. Originally from Australia, Mr Simpfendorfer has lived in Hong Kong since 2000.
How has your own company grown since start-up?
I set up Silk Road Associates in 2010 to help clients navigate Asia's increasingly complex business environment. That combination of growth and complexity is still core to our business. Most exciting, though, are the expanding opportunities for mid-sized businesses looking to set up in the region. Buyers are demanding premium products, not just in China, but around the region. We've seen a range of clients, from food brand-owners and sound equipment suppliers, to online fitness companies, enjoy some real success. We've also recently launched a senior executive programme to help our multinational clients adapt to the region's changing business models.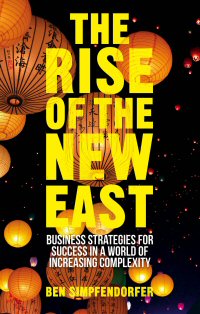 Has Hong Kong delivered for you as a business platform?
Hong Kong is still a terrific place to manage a regional business covering China and Southeast Asia. It's also a great place to network as global clients are always passing through the city. It's an ideal location for supporting senior management at the world's big multinationals as most have senior leadership here. From a personal perspective, it's also a great place to raise a family.
How has the business environment changed in the Chinese mainland?
Today's China is a more complex opportunity. It's no longer enough to play the volume game. There's less upside to opening another store or selling another car. You have to play a value game and that means working smarter to segment up your market and find your value proposition. For a mid-sized foreign business, that's especially exciting as it's always going to be tough to compete on scale. Today, you can compete on value and that might mean simply focusing on buyers of premium products in the Pearl River Delta, or even just Shenzhen.
Nevertheless, do you still believe in the "Eastern promise?"
I have huge faith in the East's opportunity. The region accounts for 55 per cent of the world's population and you can't claim to be a global player without a presence in the region. The region is also the nursery for tomorrow's competitors and you need to be here if only to learn how to compete. Of course, the challenges are also growing, such as more demanding local consumers or more robust local competitors. But that's no different to competing in Europe or the United States.
How is the rise of e-commerce, social media and big data changing commercial opportunities?
Asia's digital revolution is too easily overlooked, but it's fundamentally changing Asia's commercial landscape and also the opportunities. Mid-sized foreign companies can now access consumers in second- and third-tier cities, where once you had to be a multinational to succeed. That's critical as there are 250 cities with one million-plus populations in Asia. Each is a potential market. I find that the rest of the world has been slow to realise just how rapidly shoppers in Asia are going online to buy goods, especially foreign goods.
| | |
| --- | --- |
| "Asia is the nursery for tomorrow's competitors and you need to be here if only to learn how to compete." | But that doesn't mean business is any easier. Nimble local competitors are also using digital technologies to connect with customers and launch new products. And that means shoppers are spoilt for choice. You've got to fight to grab the attention of consumers, given the growing array of online options. So foreign, mid-sized companies can succeed in Asia and build scale in ways they never could have previously, but they've got to be rigorous about their approach. |

Where do you see Hong Kong's role now?
Hong Kong is still relevant, but it depends on your industry. It's a service hub for the Asia region, especially if China accounts for a large share of your business. Placing regional leaders in Shanghai, for instance, is a risk, as they may end-up focused on China only and overlook opportunities in Indonesia or Malaysia. Hong Kong will also emerge as a service hub for Chinese companies in the Pearl River Delta looking to internationalise. They will need help and Hong Kong can provide it.
Related Link
Silk Road Associates