16 March 2015
Venture Vietnam
Confidence among Hong Kong exporters rose in the first quarter of 2015, according to new research data from the Hong Kong Trade Development Council (HKTDC). The Council's latest Export Index rebounded 6.7 points to 44.9 points. Nicholas Kwan, HKTDC Research Director, noted that while confidence has improved, the Export Index remained below the watershed mark of 50, indicating that export sentiment for the immediate future remained slightly pessimistic.
Sub-Sectors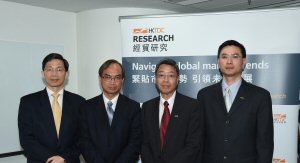 Among industry sub-indices, machinery and electronics performed better, recording 49.1 and 45.6 points respectively. Except for jewellery, the indices of other industries also picked up compared to the previous quarter. Export sentiment in all major markets also improved. The indices for Japan, the United States and the Chinese mainland edged up to close to 50, reflecting relatively neutral sentiments of exporters for these markets. Confidence in the European market remained weak at 46.7.

Price indices and procurement indices both remained below 50, signalling that unit prices would be lower and procurement activities may shrink in the short term. On labour cost pressure, 64 per cent of the respondents predicted a rise in labour costs on the mainland, an increase of seven percentage points compared to the fourth quarter of 2014.
Challenging Environment
Daniel Poon, Principal Economist (Global Research) of the HKTDC, said the data indicates that the global economy will generally maintain its current growth momentum in 2015. With the US expected to gradually tighten its monetary policy, combined with uncertainty for the European economy and labour constraints on the Chinese mainland, the export environment will remain challenging, Mr Poon said.

Plugging into China




The Chinese mainland is among the world's largest consumer electronics markets, while electronic and electrical appliances are major exports for Hong Kong, accounting for 61 per cent of the city's total exports in 2014.

The HKTDC Research recently surveyed 1,600 middle-class consumers in eight mainland cities. The results of the questionnaire study will be released next month in two reports: Consumer Survey on China's Small Electrical Appliances Market and Consumer Survey on China's Consumer Electronics Market.

Previewing the reports, HKTDC Economist (Greater China), Wing Chu noted that, in addition to factors such as quality, price and brand recognition, more than half of the respondents are also concerned about user-friendliness of products. Online shopping has also become one of the major channels for consumers to purchase electronics and electrical appliances. Furthermore, 90 per cent of the consumers rated Hong Kong consumer electronics as either "medium-end" or "top grade." As for Hong Kong household electrical appliances, 89 per cent of respondents rated them "mid-range" or "high-end" products.

Local companies can capitalise on the Hong Kong brand name to make inroads into the mainland market. Hong Kong companies can also consider adding value to their products, such as introducing energy-saving and environmental elements or including functions that are compatible with smart homes. The survey shows that consumers are willing to pay an extra 10 per cent for products with these elements and functions.




Alternative Production Base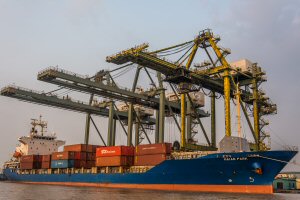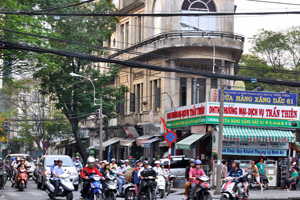 As Hong Kong manufacturers continue to grapple with rising operating costs on the mainland, HKTDC Research visited Vietnam to gain a deeper understanding of production base development there.

Regarded as a key economy in the Association of Southeast Asian Nations (ASEAN) region, Vietnam's manufacturing industries are largely export-oriented. Many multinationals, including Samsung, Intel and Microsoft have set up production bases in the country.

"In view of the shortage of factory workers and the surge in labour costs on the mainland, neighbouring Vietnam has become a hotspot for setting up factories," said Dickson Ho, Principal Economist (Asian and Emerging Markets).

Mr Ho noted that the minimum wage in Vietnam rose 15 per cent at the beginning of the year, to between US$101 and US$145 a month. "Despite such an increase, it is still far lower than on the mainland and is roughly half of that in mainland cities," said Mr Ho, adding that foreign investor confidence in Vietnam has generally returned following labour unrest there last May. "Local factories are now back in operation as a host of remedial measures have been adopted by the Vietnamese government. Newly added foreign direct investment in Vietnam for 2014 has risen by 9.6 per cent," he said.
Engaging Electronics
Among products manufactured in Vietnam, the growth in electronic products is most significant; increasing 59 per cent from 2008 to 2013, double the rate of growth in such areas as wooden products and metal materials. This is due to the comparatively high quality of the labour force and high literacy rate in Vietnam. People are generally receptive to an English-speaking environment and to learning new skills, qualities that are conducive to meeting the high-tech demands of electronics manufacturing.

There are about 290 industrial parks with good facilities across Vietnam. To attract foreign investors, investment promotion zones offering special tax incentives have been set up in some of the industrial parks. Since its accession to the World Trade Organization in 2007, Vietnam enjoys lower tariff rates for exports to Europe and the US, which could benefit Hong Kong companies, Mr Ho said.
Related Links
HKTDC Export Index 1st Quarter of 2015
HKTDC Research
HKTDC Statistics
Vietnam, an Alternative Production Base: 2015 Update