30 March 2015
Stylishly Designed in Hong Kong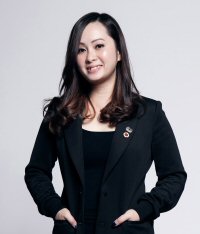 Three Hong Kong designers bridged the divide from Asia to the Nordic region, where they unveiled their autumn/winter 2015 collections at January's Copenhagen Fashion Week. It was the first time that Hong Kong designers had shown at the prestigious event, said to be the biggest fashion showcase in the region.

The Hong Kong Trade Development Council (HKTDC) organised a group show in Copenhagen where Hong Kong designers Doris Kath Chan, Seth Yeung and Koyo William Cheung displayed their brands at the City Hall. Seats were filled, with 380 buyers, bloggers and media attending the event. The trio were the only Asian designers to show in Copenhagen.
Style Radar
Seth Yeung models were sent parading down the catwalk in an all-white collection of layered fur and wool, while William Cheung kitted models in edgy street-inspired fashion for his brand Koyo Jeans. Both male and female models donned stockings, tapered pants and oversized coats with hats that had been implanted with horns. Doris Kath Chan debuted evening dresses in dramatic palettes of white, red and black. Calling the designs elegant and modern, attendees gushed over several of Ms Chan's floor-skimming red dresses.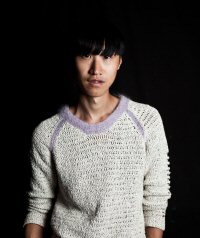 A leading style radar for Nordic fashion, Copenhagen Fashion Week was traditionally a closed market. But the rise of e-commerce and Internet shopping has heightened appetite for greater choice among consumers, according to Julie Borselius, a project manager for Swedish-based Cloudberry Communications. "People search much more outside the region now," says Ms Borselius, who oversees HKTDC projects in the Nordics.

Despite demand for greater choice, consumer preferences remain rooted in powerful yet pared-back design, with layered and textured outfits created from high-quality fabrics. "The focus is definitely on quality more than quantity and a cheap price tag," she says.
Minimalist Approach
"The Scandinavian approach is more on quality and cut and is less influenced by trends," agrees Seth Yeung, who has served internships at YSL, Giles Deacon and Gareth Pugh.. "People are more minimalist and there is a much more masculine approach to the style of clothing," says the designer, who is currently based in the United Kingdom.

The three designers received praise for their collections. Seth Yeung's wool and fur creations were in sync with the region's climate and a market that has a long-held fascination with fur. His collection, backed by Finland's SAGA Furs, included several hand-crocheted pieces that were a show highlight.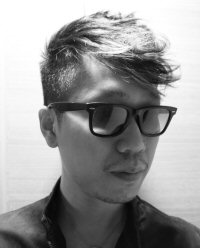 Koyo William Cheung featured his Gothic Techno collection, a new tailoring concept described as elegant, yet sporty with street influences. Following the show, one of the runway models went direct to the designer to put in an order.

While evening wear is known to be a tougher sell in the Nordics, Doris Kath Chan's feminine collection was well received. Her flexible designs, which included pieces that can be worn in different ways, were described as refreshing and innovative. "After the show, I had a lot of magazines and European press contact me for interviews," says the designer.

"There was surprise that Hong Kong design could do so well in the Nordics. The reaction was 'It's nice, it's different, and it really could work,' says Ms Borselius, who noted that there was widespread praise for the high-quality fabric and techniques that featured in the Hong Kong collection.
Hong Kong Design Showcase

Arranging group shows such as the one at Copenhagen Fashion Week ensures a lower entry point for emerging designers, according to Angela Yip, Assistant Manager for the HKTDC's lifestyle and brand-building team. "We want to help them in ways they couldn't do on their own," says Ms Yip, who noted that such initiatives offer local designers expertise and wider reach.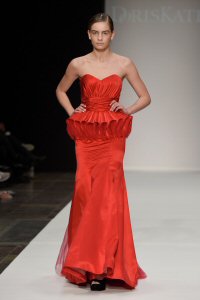 Ms Chan says she was grateful for the support, which allowed her to focus on building her collection. Invitations, sponsorship and media attendance are essential for a designer's career, she says, but can be time-consuming and challenging for a younger designer with limited resources.

Since Copenhagen Fashion Week, which was widely covered by Hong Kong's fashion media, including Elle.Com.HK, Ms Chan has seen her local profile rise, with Hong Kong entertainers keen to work with her on collaborations.

For his part, Mr Yeung says the positive response from the show has been "overwhelming," garnering interest from the local fashion industry in Copenhagen, as well as in Milan, Hong Kong and London.

"As indie designers on tight budgets, it's very hard to be part of a show on such a scale. I am very grateful to be part of this amazing journey and happy to be promoting what Hong Kong designers can offer to the world."

Following the strong reception at Copenhagen Fashion Week, more such events are planned in the region.

"It was exciting," says Ms Borselius. "I would love for them to come to Stockholm Fashion Week. Copenhagen was a very successful first introduction."
Related Links
DORISKATH
Koyo Jeans
Seth Yeung