12 May 2015
Franchising Fervour
The United States knows a thing or two about fried chicken fast-food franchises. Still, that was not enough to deter South Korea's BBQ, a fast food chain with more than 3,800 locations worldwide (and a unique selling point of using olive oil for frying), from pushing forward with plans to launch in every city, in a market where Colonel Sanders has long reigned supreme.

This spirit of entrepreneurship permeated the 2015 International Franchise Association Convention in Las Vegas in February, with hundreds of franchisees and franchisors looking for ways to grow their business and invest in new opportunities.

According to the International Franchise Association's (IFA) Franchise Business Economic Outlook for 2015, franchise businesses are projected to grow faster than the rest of the US economy. Businesses in this category are expected to add 247,000 new direct jobs, a 2.9 per cent increase over 2014, with 8.8 million people employed in this sector in the US alone. Overall, the total number of franchise establishments is projected to grow by 1.6 per cent, reaching 781,794 by the end of 2015. The sector's overall turnover is also expected to rise by 5.4 per cent, totaling US$889 billion this year.

Personal services – including education, healthcare and entertainment – are expected to lead in the number of new franchise operations, followed by commercial and residential services. The slowest growth is expected in the retail food sector.
Exploring International Markets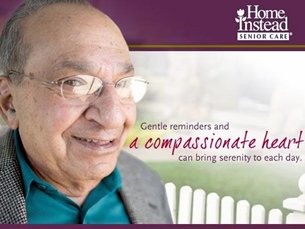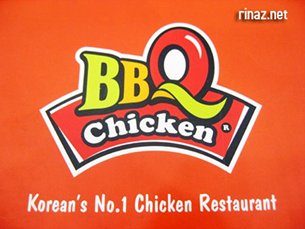 More than 80 per cent of respondents to a recent IFA survey said that international growth was now crucial to their company's future success, with some 50 per cent of the companies allocating resources to promote their overseas operations. Growing interest in international expansion was also evident during several sessions at the convention, with a particular focus on research, planning and cultural differences.

Benjamin Simon, Senior Director for International Development at RadioShack, the troubled US electronics retail chain, was among experts urging companies to undertake due diligence before venturing out. He emphasised that while RadioShack recently filed for bankruptcy in the US, it was gaining ground in India and other parts of the world. He said the former Soviet republics were also proving lucrative markets for the retailer. But it also warned about potential pitfalls based on its experience in Azerbaijan, where "we discovered that the major existing competitor was owned by the wife of the country's president."

In Asia, senior care was seen as a potentially lucrative sector. US-based Home Instead Senior Care has seen success in several Asian markets. In China, the company recently opened offices in Wuhan and Shenzhen, and is looking at opportunities in Singapore and Hong Kong.

Yoshino Nakajima , Senior Vice President and Chief Operating Officer for Home Instead, sees rising demand for the provision of professional elderly care, but expects some cultural resistance. "In China, they're very suspicious about bringing a stranger into their homes," she said. "We have to introduce our caregivers directly to the medical personnel who then recommend them. Only then can they meet patients face-to-face and get to know them. We don't have to do that anywhere else in the world."

Ms Nakajima expects it will take several years before the market routinely accepts external care-givers. Several factors give rise to optimism, she said, including growing government emphasis on the need for senior care.
Global Franchise Trends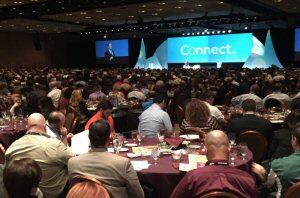 In light of the widespread interest in opening new markets, presentations by many foreign franchise organisations were well-attended during the convention. "The economic crisis is still impacting many European countries, but many countries now welcome American concepts," said Guy Gras, Chairman of the European Franchise Federation. In his home country, France, Mr Gras said that 51 per cent of the franchise businesses are in the services sector, with a notable focus on hotels, restaurants, hair and beauty. Food retail, meanwhile, is at the bottom, with just nine per cent.

In New Zealand, the home and commercial cleaning services dominate growth in the franchise sector, according to Graham Billings, Executive Director of the country's Franchise Association. New Zealand's stable economy and lack of specific franchise laws were cited as chief reasons for the trend, with coffees shops being the country's fastest-growing sector.
In the Philippines, franchise growth is led by US brands – 45 per cent of them food-related, according to the country's Franchise Association Chairman, Emeritus Samie Lim. The rapid growth of call centres servicing US companies has seen the Philippines shift into a 24-hour work cycle, driving the growth of franchises in housekeeping services, laundry and the home maintenance sector. It has also fueled the growth of food establishments and food-delivery services that cater to the business process outsourcing industry. Mr Lim said that the Philippines is an ideal launch pad to Southeast Asia for US brands, as well as a testing ground for their concepts.

But the Chinese mainland is still seen as potentially the most lucrative market for US franchise operators, albeit the most challenging. This may be changing, however. According to Susan Su, Director of the Franchise Department of the China Chain Store and Franchise Association, mainland government support for franchises is increasing yearly, with coffee, drinks and Chinese food attracting particular interest. Convenience stores and the automotive after-market, she said, are seeing the fastest overall growth.
For more market opportunities, please visit: http://research.hktdc.com/.