23 May 2015
Getting Started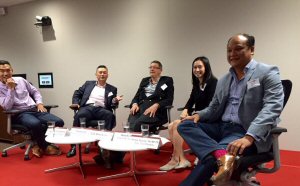 "I believe that entrepreneurship is really going to be what drives the economies of this region in the next 40 to 50 years," said William Kooser of the University of Chicago's Booth School of Business. The Associate Dean for Global Outreach made the remarks last month in Hong Kong at the forum "Entrepreneurship in Asia."

The panel discussion, which is part of the Chicago Conversations series organised by Chicago Booth, featured the opinions of educators, investors and business people on nurturing and promoting an entrepreneurial environment.

"Hong Kong historically has been an innovative city," said Mr Kooser. "It has established itself as an interesting trading post, creating new ways of getting products here and there, new ways of marketing those products around the world.

"Historically, it had to be innovative to survive. Going back to the colonial days in the 1840s, it was an innovation to set up a trading post here on this rock."
Room to Grow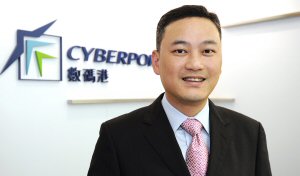 More recently, panellists said that there has been an unprecedented level of start-up activity and interest from Hong Kong investors. "I have been in investment banking and private equity in Asia for the last 20 years, and I have never seen the continent as vibrant as it is today," said Dennis Nguyen, Chairman and co-founder of New Asia Partners, a private-equity investor consortium.

Hong Kong has a particularly thriving start-up scene, said Herman Lam, Chief Executive of Hong Kong Cyberport Management Company Ltd. Mr Lam pointed to a dramatic spike in the number of private sector co-working spaces to support start-ups in the past two years.

"The commercial side are coming in and engaging with financing and everything," he said. "I do see this big momentum has started."

A Hong Kong government-owned facility, Cyberport's offering to the city's start-ups includes an ICT incubation programme, which has grown from 25 applicants when it was established in 2007, to more than 900 applicants last year.
Vibrant Scene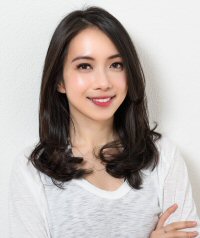 Mr Lam said that Hong Kong was similar to California's Silicon Valley in terms of its value as a good market, offering tech start-ups a range of opportunities.

"When we talked about tech start-ups back in the 1990s, it was 'let's do another operating system' or 'let's do a router'," he said.

"When we talk about tech start-ups lately, you talk about financial tech, legal tech, logistics tech. That's why I think there is a vibrancy in Asia outside of Silicon Valley, because they don't have a franchise on tech start-ups anymore.

"It's not about tech only, it's tech crossing over into all industries and domains. If you want to do financial tech, if you think about logistics or education or legal tech, you will find that Hong Kong is a good choice.

But of course you have to fix the technical issue; finding coders, finding programmers is the issue in Hong Kong right now."

Michelle Sun, CEO and co-founder of First Code Academy, an education start-up that teaches coding to children aged six and above, said Hong Kong has a good support network for entrepreneurs.

"In Asia, because it is still a relatively new ecosystem, everyone is still learning. So having access to more experienced entrepreneurs who have done it and are one or two stages ahead was really helpful," she said.
Capital Ideas
On the financial side, Mr Nguyen said that there are many funds available to start-ups. "If you look at the volume of venture capital deals being done in China, in Southeast Asia and in Korea, it's almost unheard of," he said.

"There's a lot of money out there and this money has to be parked somewhere, and venture capital, even in today's world, is still a good place to earn good investment returns."

Kristian Li, co-founder of Jing-A Brewing Company, a Beijing-based microbrewery, which incorporates Chinese flavours into artisanal beers, said capital was plentiful in the Chinese mainland, where many private companies are investing in start-ups. The food and beverage industries don't always attract that type of capital, making it necessary to "bootstrap" before looking for investors.

"One of the challenges and lessons learned was understanding my own risk appetite, and that means bootstrapping from the beginning and really finding the product market fit before taking the dive into building it full-time," he said.
Get Busy
Doing one's homework and laying the groundwork first before jumping headlong into launching a start-up is best, said Mr Lam. "Many people do not understand what they have to sign up to when they say 'I am going to quit my job and start my own business'," he said.

"Give yourself a chance to really understand what it is like to be an entrepreneur and start your own business. Entrepreneurship is a very difficult journey."

Above all, passion is essential to sustain the company, according to the experts. "You always have to think about what is your passion, as it's going to be lonely, it's going to be difficult; someone else is going to steal your idea. So make sure you love what you do," Mr Lam said.
Risk Appetite
To strengthen Hong Kong's start-up environment, Mr Kooser said that its business community and would-be entrepreneurs should challenge the status quo to foster the city's creative energy.

"It's easy to get caught up in 'this is the way we have always done it and everything is pretty stable and comfortable and why rock the boat?' In today's environment, across the world, that is not sustainable," he said.

He said that the government and private sector have injected "an awful lot of effort" to spark entrepreneurial spirit. "Hong Kong is in a very interesting positon, it is working hard to create more a creative spirit here. In the last few years, there's been a lot of talk about how do we re-instil some of the creative spirit and innovation," he said.

Mr Kooser wants to see greater awareness, particularly in the areas of financial support and promoting a culture of greater risk-taking.

"There's also an issue of how people respond to failure," he said. "A thriving entrepreneurial community has lots of failures as well as successes. You can't be stigmatised by failure, otherwise you don't have the attitude of continuing to try again and again until you get it right."
Related Links
Chicago Booth
Cyberport
First Code Academy
Jing-A Brewing Company