1 June 2015
A Wealth of Opportunity
Hong Kong is growing faster than Switzerland as a wealth management hub, consistently recording the highest gains since 2008, according to research conducted by US professional services firm Deloitte.

The trend has propelled Hong Kong to fifth place globally in terms of market share, with US$0.4 trillion in cross-border client assets, a 146 per cent increase over the period.

In contrast, Switzerland, the current leading centre with US$2 trillion under management, has grown at only 14 per cent since 2008. Second-placed United Kingdom also gained 14 per cent, and the United States, in third place, grew 28 per cent.

While Panama and the Caribbean retain fourth place in the latest ranking, the volume of their client assets fell by almost half, the largest decrease of any major centre. Hong Kong's advancement was enough to overtake Singapore, which dropped to sixth place.

The report notes that Hong Kong's location in the heart of the world's fastest-growing region, is working to the city's advantage.
Local Edge
"The best opportunities are currently found outside of Europe, in emerging economies, mainly Asia, where there is strong growth in consumer disposable income and wealth creation," writes Dr Daniel Kobler, Deloitte partner and lead author of the report.

"Many Swiss and European-based wealth managers are recognising this enormous opportunity and are stepping up efforts to gain access to these markets. However, local wealth management centres, such as Hong Kong, with local banking service providers, are geographically closer to clients in the region, and seem to be more successful in competing to exploit the market potential."

Based on the current pace of wealth creation growth, Asia-Pacific is poised to overtake the US as the richest market globally by 2018, according to analysis by the Boston Consulting Group.

The size of the Asia-Pacific pie, excluding Japan, was estimated to be US$37 trillion in 2012, swelling to a projected US$61 trillion by 2018.

In response, market leaders are building their muscle in Hong Kong.
Closer to Customers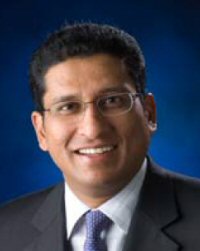 Last November, Deutsche Bank announced it was relocating its head of wealth management to Hong Kong from Singapore to capture opportunities in the Chinese mainland and North Asia in general.

"China is implementing many reforms aimed at the internationalisation of the yuan, which is expected to become globally convertible over time," Ravi Raju, Managing Director and Regional Head of Deutsche Asset & Wealth Management told the South China Morning Post. A Deutsche Bank spokesperson has confirmed that, from a Hong Kong base, Mr Raju could more easily support the local teams of the bank's North Asia asset management business.

BNY Mellon, among the world's largest wealth managers with more than US$187 billion in private client assets as of September 2014, launched its wealth management practice in Hong Kong in October 2014.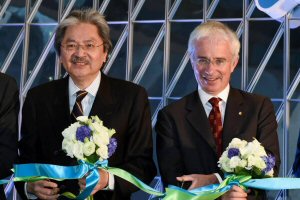 Standard Chartered Bank (Hong Kong) Ltd opened its new Wealth Management Centre last November, serving as a hub for private banking and wealth management in Greater China. At the opening, Peter Sands, Group Chief Executive of Standard Chartered PLC noted Hong Kong's status as an international and regional wealth management centre where wealth creation will "only continue in the coming years," noting that the launch of its centre, "shows our confidence in the region's future development."
SME Succession Planning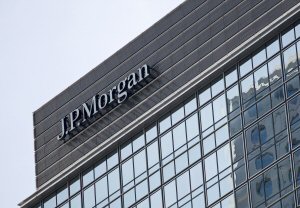 In a region harbouring the fastest-growing billionaire population, much of this new wealth is generated by self-made entrepreneurs. Yet as new research launched by JP Morgan Private Bank in Hong Kong reveals, most successful, family-run SMEs don't have a succession plan in place, even though the vast majority plan to keep their businesses privately owned.

In the burgeoning arena of private wealth management services, succession planning advice is therefore a high priority.

Cynthia Lee, Head of Wealth Advisory, North Asia, said that about 85 per cent of US$1 billion-plus businesses in Southeast Asia are family-run, including about 40 per cent in China.

"Family firms tend to take a longer-term perspective in their businesses – unlike public firms, which must still cater to investors who want to sell up for a juicy profit within a few years," she said.

"Family firms are also less likely to load up on debt. And they tend to have better labour relations, according to studies by Holger Mueler and Thomas Philippon of New York University's Stern School of Business. It is therefore of vital importance for these SMEs to also examine the impact of business transition."
Family Fortunes
For its Asia Family Enterprise Study, the first of its kind, JP Morgan surveyed 140 families with US$100 million or more in Hong Kong, Southeast Asia, Taiwan and the mainland, on the issue of business transition. The responses showed that 61 per cent had not named a successor, and 88 per cent either were not prepared, or only somewhat prepared, for succession.
"Family firms tend to take a longer-term perspective in their businesses – unlike public firms, which must still cater to investors who want to sell up for a juicy profit within a few years."
"This is remarkable considering most Asian families plan to keep their business even after the patriarch or matriarch is gone – only nine per cent plan to sell their companies or take them public," Ms Lee said.

By 2025, she added, McKinsey forecasts there will be more than 15,000 companies worldwide with at least US$1 billion in annual revenues, of which 37 per cent will be emerging-market family firms.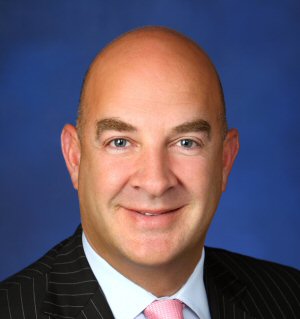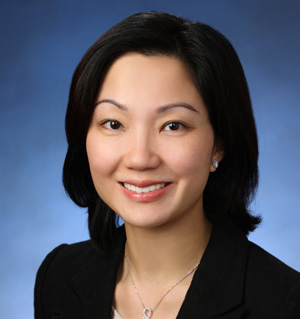 Succession planning for SMEs is also an area that the bank itself devotes significant resources, said Andrew L Cohen, CEO of JP Morgan Private Bank in Asia.

"In a very fast-growing business, you have to make sure you measure the talent at the same rate as the growth of the industry, and you have to measure the talent not just about delivering services of the bank, but also in a prudent and risk and regulatory compliant way," he said.

"This is not an industry that's been going for hundreds of years; it's relatively new. Hence, an enormous amount of time is spent on hiring, training and developing talent."
Related Links
BNY Mellon
Boston Consulting Group (BCG)
Deloitte
Deutsche Bank
J.P. Morgan
Standard Chartered