5 June 2015
Vietnam Fashion Follows Hong Kong Lead
Hong Kong exerts a strong influence over Vietnamese fashion trends, due largely to the similarities in culture, geography and climate, as well as the popularity of the city's movies. Vietnamese consumers can also find a variety of Hong Kong imports at local markets, retail stores and shopping malls.

With incomes rising, Vietnamese consumers have started to pay closer attention to brand names and product quality. Rapidly growing trade links between Vietnam and Hong Kong have also increased the number of Vietnamese visiting Hong Kong.

"Shopping in Vietnam is boring and there are not many options," says Lam Thi Hanh, a visitor at the January 2015 Hong Kong Fashion Week. "My husband and I often shop in Kuala Lumpur, Hong Kong or Thailand, but more often in Hong Kong, as it has many attractive promotional seasons."

Aligning with trends set by the January 2015 Hong Kong Fashion Week Fall/Winter and similar shows worldwide, the styles in Vietnam for the coming season are simple, dynamic and elegant.
Climate Consideration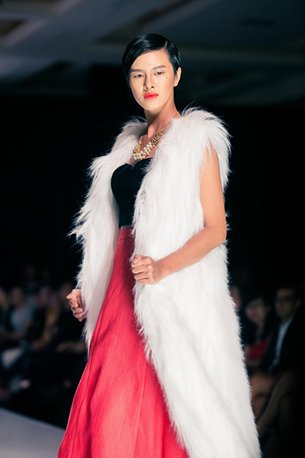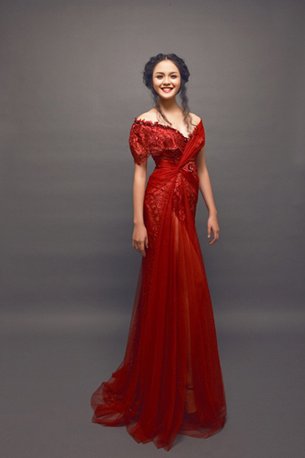 Vietnam's geography and climate affect style preferences throughout country. In the south, the climate is temperate year-round, perfect for light fabrics such as cotton, silk, satin and voile. From November to February, the weather is cooler, ideal for blazers, knitwear, leggings and boots.

The highlands of Vietnam are cold throughout the year. Wool, cashmere or fur are the main products sold at local markets and clothes shops. The climate is extremely harsh in the central region of Vietnam, with a short dry season and a long rainy season. Although there are several emerging cities, including Danang, Hue and Haiphong, local consumers are generally not fashion-conscious, preferring light jackets and casual polyester or cotton clothing.

Northern Vietnam has four distinct seasons, with a very cold autumn. Wool, cashmere or knitwear are the best-selling products during this season. In Hanoi, the political centre and a popular tourist destination, fur is a favourite with the more affluent consumers, especially fur jackets. For many Hanoi residents, fur remains the height of luxury.
Vietnamese Fashion Preferences
"Overall, 2014 ended with silver glasses, slip dresses and pastel colours," said Huy Tran, one of the country's leading fashion designers. "In 2015/16 there will be a usurpation of the classic styles – sexy dresses that expose the flesh are not going to be as favoured as the ones that embody luxury and sophistication."

Another young designer, Chung Thanh Phong, said that 2015 will be an exciting year, with many different styles emerging across the Vietnamese market. "I predict that the simple trend of mixing different single-colour layers, paired with suitable accessories, will be the most popular," he said. "I also see 3D patterns, printed textures and laser cutting all coming together to make new combinations.

"This year, Vietnamese fashion will tend toward simple, elegant and high-class styles. This will entail hard and serious work for many designers."
Modern Brides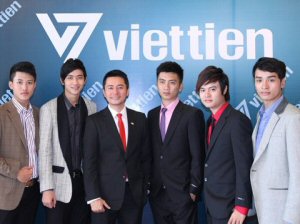 In other sectors, evening and bridal wear have gained greater prominence in the Vietnamese market. The popular "love heaven" streets in Ho Chi Minh City are full of bridal shops, with companies from South Korea and Taiwan, as well as local brands, offering various designs for either rent or sale.

Nguyen Kim Linh, owner of the Xinh Xinh Bridal shop in Ho Chi Minh City, said: "Our modern brides tend to like two-in-one dresses for the reception, which means a wedding gown with a detachable skirt, or an event-wear dress. These dresses have the advantage that they can be a wedding dress, then worn for other occasions. They're also easy to clean and store."

But the Vietnamese fashion industry so far has largely overlooked other potentially lucrative sectors, notably male business wear. Vietnam's economy is developing rapidly and the number of young businessmen, both local and expatriate, is increasing. The dress requirement for business meetings is for professional, classy formal attire. There are, however, a few local brands catering to this sector – notably Viettien, Mattana, and PT2000 – all of which have a fairly limited repertoire.

Khoa Luan, Chief Executive of Anh Viet Media TV & Tourism, an event and tourism organisation based in Ho Chi Minh City, said: "In general, the fashion market for men has been growing quite slowly and not much has been invested in design. In particular, the fashion segment for the office caters more to middle-aged people. Overseas shopping trips are becoming more common, but you need time to plan and take time off work, so it is not so convenient for business people. If we have more famous fashion brands in Vietnam, shopping will be easier, faster, simpler and convenient."
Rapid development and economic integration have given Vietnamese consumers more reason to pay attention to fashion. The rising number of young and wealthy businessmen, combined with limited supply and huge demand, offers plenty of business opportunities in this growing market.

For more market opportunities, please visit: http://research.hktdc.com/.
Follow HKTDC on Facebook, Google+, LinkedIn, Twitter @hktdc