29 June 2015
Convergence Storytelling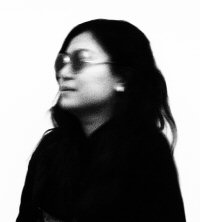 The enduring popularity of such classics as Star Wars, Harry Potter and Marvel superheroes highlights the power of transmedia storytelling. It's a strategy in which narratives are featured across multiple media platforms, including film, social media, blog, websites, live performances and interactions, to attract a broader audience.

Responding to the creative and commercial potential of this model, Hong Kong's first transmedia programme was recently launched by the Hong Kong Design Institute (HKDI). Joel Kwong, HKDI Transmedia Programme Moderator, said the course aims to nurture creative talent to be proficient transmedia storytellers.

"With HKDI's state-of-the-art facilities, such as design studio, theatre and 3D printing machines, we hope to promote a creative way of thinking so that they are able to produce stories that really draw the audience in."

Cross-media production hit mainstream audiences in 1999 with the low-budget hit The Blair Witch Project. A story board was constructed across multiple platforms, with fake police reports posted online and a documentary about the supernatural broadcast on a sci-fi channel, creating buzz before the movie release.
HALO Effect
"Hollywood has been practising transmedia from the very start," said Jeff Gomez, CEO of Starlight Runner, at a Digital Entertainment Summit panel during the Hong Kong International Film & TV Market (FILMART) in March. " Look at Marvel's cinematic universe: you have the movies, you also have these television shows now streaming in Netflix and it all takes place in the same story world. It has integrity and it all makes sense together. Story world is an engine that drives your intellectual property year after year. It allows you to elongate your intellectual property."

Mr Gomez also cited as an example the video game series HALO, which has branched into books, comics and films, saying a deeper and more engaging story is what led to the success of HALO video games. "We built a narrative that can be accessed even by people who did not play HALO, a storyline that was more humanising and has stronger relationships. It then got picked up by the press. We broke a mini record of the sales for video games; the sales of the books also increased. The traffic on Xbox live went up 25 per cent."
Chinese Classics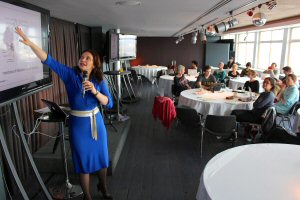 The HKDI transmedia programme is looking at repackaging Chinese classics for young people, to give the genre a fresh perspective. According to Ms Kwong, one way of doing this is by developing alternative reality games, similar to what's been done in South Korea and Japan.

The idea borrows from project by Germany's cultural arm the Goethe-Institut. A transmedia team in South Korea transformed the German classic, Faust, into a game, where participants are asked to sell family and friends on Facebook for rewards. "Participants experience how Faust [the protagonist in the story] feels when he exchanges his soul for unlimited knowledge and worldly pleasures. This boosted sales of the comic books, novels, movie DVDs by engaging a younger audience," said Ms Kwong.

HKDI's first intake in September will be made up of three classes, focusing on courses from gaming to interactive design. Students will train in such areas as story design, game mechanism application and media management. Through case studies and research sessions led by industry leaders, including from New York University, students will acquire skills for essential storytelling techniques, as well as knowledge on media trends.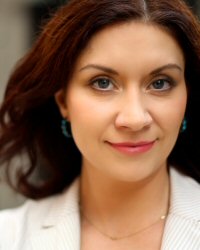 Ms Kwong believes that Hong Kong can become a regional leader in the area of transmedia, by working with other local academic bodies. "Hong Kong has been practising cross-media for many years, especially in advertising," she said, noting that the City University of Hong Kong, Hong Kong Baptist University and the Chinese University of Hong Kong, have also introduced various creative media courses.

Anita Ondine of London-based institute Transmedia Next is also part of efforts to develop Hong Kong as the region's transmedia centre. "Although the concept of transmedia as a discipline in its own right is still very new to Hong Kong," said Ms Ondine, "industry players have been finding innovative ways to tell stories for centuries."

Ms Ondine, who has extensive experience teaching related courses and has served as advisor to government bodies, including Screen Tasmania and Canada Media Fund, said providing an accurate definition of transmedia is important.

"When an industry evolves into something new, most people don't really know what it is. It doesn't follow a set format, so every transmedia story can be different, which is part of the beauty and challenge of it; it's important to make a distinction between transmedia campaigns and advertising."
Responding to Change
Award-winning producer Vladan Nikolic, Associate Professor at New York-based The New School, said his approach to teaching the course is to combine theory with practice, especially in a dynamic field such as media. "Our transmedia class changes every semester as technology changes rapidly," said Mr Nikolic. "This is essential for media studies and production classes to respond to such changes in order to stay current. We are in a time of rapid and constant changes, especially for transmedia."

He added that it is equally important for students to understand what kind of media tools to use for specific cases, so that they can easily switch from one platform or application to another.

"In other words, focus on the story and the goal of the project first, then decide which media platforms and applications to use based on that, instead of the other way around."
Follow HKTDC on Facebook, Google+, LinkedIn, Twitter @hktdc