31 July 2015
Exporting Hong Kong Fare
Hong Kong's restaurant scene has been shaped of late by the arrival of top-shelf brands, notably British celebrity chefs Jamie Oliver and Gordon Ramsay, who both opened restaurants – to much international fanfare – in the city last year.

But behind the headlines, overseas operators have been knocking on the doors of some of Hong Kong's successful homegrown restaurants.

Umberto Bombana, one of Asia's most respected chefs, has taken his Hong Kong fine-dining restaurant, 8½ Otto e Mezzo BOMBANA, to the Chinese mainland, opening outlets in Shanghai in 2012 and Beijing in 2013. This year, it opened in Macau's Galaxy casino. The Italian-born chef moved to Hong Kong in 1993 to run the Ritz-Carlton hotel's legendary Italian eatery, Toscana. His restaurant in Central is the first Italian restaurant outside Italy to receive three Michelin stars.
Right Connections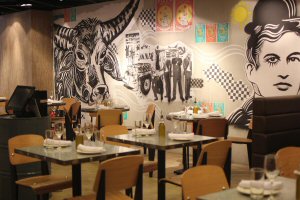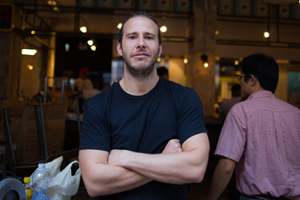 IHM, the company behind popular Hong Kong eateries Linguini Fini, Posto Pubblico and Stone Nullah Tavern, is also exporting its Italian restaurant to Asian destinations. The first Linguini Fini franchise opened in Manila last August.

Todd Darling, IHM founder, said potential partners around the region had been making overtures for the past few years "With Linguini Fini, it was somebody knocking on our door. [Our partners in the Philippines] were eating at Linguini Fini, and asked my staff if the owner was around. I happened to be in the restaurant that day, and we connected at the right time."

Mr Darling says Hong Kong's geographical advantage makes it easy for a franchisor to expand across the region. "One of the advantages we have as creators of the brand is that our franchisees are so close. Manila is only 90 minutes away, whereas if you're in the US, you can't fly down for a meeting and be back the same day."
Regional Markets
The brand is set to open another franchise in Vietnam in August or September, and has an offer to set up in Shanghai. Mr Darling is also in discussion with potential partners in India and Indonesia.
"Hong Kong offers a great opportunity to expose yourself to countries across the region. They look to Hong Kong for inspiration, as market leaders."
He says that the time is right to branch out of Hong Kong. "We have the opportunity to define what quality casual Italian food is in emerging markets, and that's very appealing for us."

The company is also leveraging the advantages of creating its brand in Hong Kong. "It's a very international market, but specifically Asian-international," Mr Darling said. "Hong Kong offers a great opportunity to expose yourself to countries across the region. They look to Hong Kong for inspiration, as market leaders."
London Calling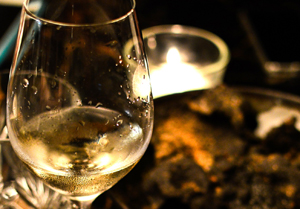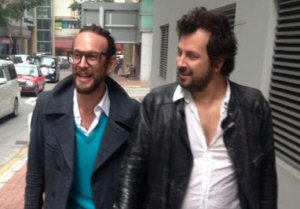 Serge et le Phoque, a French bistro in Wan Chai, is preparing for a high-end expansion into Mandrake, a new luxury boutique hotel being built in London. The restaurant's Hong Kong-based partners won the contract ahead of rivals, including L'Atelier de Joel Robuchon. It is slated to open in July 2016.

Charles Pelletier, former co-owner of the famed Le Chateaubriand, set up the business in August 2013 in partnership with fellow Frenchman Frederic Peneau, formerly of La Bigarrade. Mr Pelletier said that overseas expansion had been at the back of their minds, "if it [the restaurant] works." It did – business has been good, he said. Mr Peneau, as head chef, was invited to tender for the Mandrake commission, which was won on the basis of his cuisine. "I believe Fred's food was exactly what they were looking for: light and modern," he said.
Rapid Expansion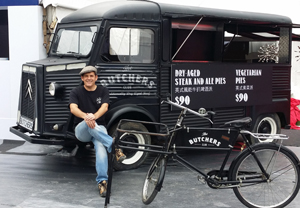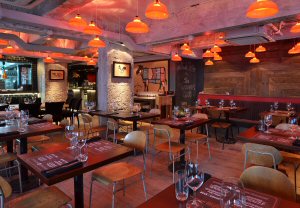 High-end hamburger specialist The Butchers Club, having rapidly expanded to five outlets locally in just two years since its 2013 opening, is already spreading its wings worldwide.

Founder Jonathan Glover said many potential partners had enjoyed the brand's restaurant experience while dining in Hong Kong, and contacted him about opening a franchise in their home country.

The Butchers Club opened in Bali in December 2014, to be followed within this year by two in Singapore and one in Indonesia. Dubai and London will follow next year. While these venues are partnerships, Mr Glover says the future is in franchising the brand – a strategy he is currently pursuing.

"I've had at least 60 requests [from potential franchisees] from as far afield as Sweden, Colombia and Russia. It's just a matter of vetting them," Mr Glover said, adding that he's aiming to open 15 outlets globally in the next 18 months.
Right Ingredients
People appreciate the "honest" experience of a Butchers Club burger, he continued. "We use 100 per cent dry-aged steak, which is on display, and minced by a butcher, as the burger is made by hand. It's honest, and it's interactive – people know what they are getting. And we add to that edgy, almost sassy service."

Hong Kong was a great place to launch the brand because the city's compactness made it quick to get the marketing message across, he said, while the set-up and licensing procedures were easy and straightforward. "Hong Kong has been an amazing place to open and to use as a hub to expand globally – that's the plan."
Related Links
8½ Otto e Mezzo BOMBANA
Linguini Fini Manila
The Butchers Club
Follow HKTDC on Facebook, Google+, LinkedIn, Twitter @hktdc