7 Aug 2015
Market Talk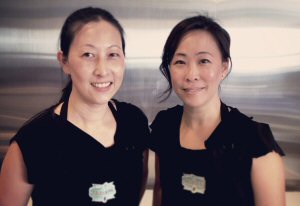 On a sunny Saturday in September 2012, a new outdoor market was introduced to Hong Kong's sophisticated retail scene. Founded by two ambitious food lovers, the Island East Markets brings together local organic farmers, with food stalls, cooking demonstrations, and live entertainment. The market is responding to growing demand from Hong Kong consumers who want to buy from source, similar to the way farmers' markets operate in the United States and in parts of Europe.

Island East, and other outdoor markets that have since launched in Hong Kong, have also opened up new channels for independent retailers to get their business off the ground.

"Up until that point, we had just been two mums working by ourselves in our kitchen making ice pops for our families," says Julie Tuan, co-founder of Lola's Ice Pops, which makes all-natural popsicles and frozen treats. With partner Sandra Wong, Ms Tuan introduced their brand at Island East in 2013 to strong response. As the first local ice-pop makers in town, their product resonated with visitors, who were mainly upwardly mobile members of young families looking for wholesome summer treats.

Within three months, the business partners began receiving orders for corporate events, and today, their product is stocked by private-member clubs and high-end supermarkets. Their aim going forward is "to be the makers of all things frozen and nice," says Ms Tuan, a former lawyer. "We owe a lot to launching at Island East."
Making a Pitch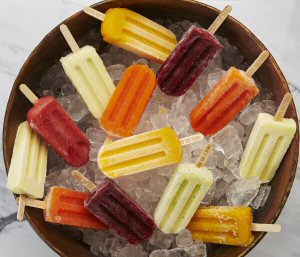 Lola's Ice Pops isn't a singular success story. "The markets really provide a location for brand exposure and a learning experience for those just jumping into a new business," says Vincent Poon, Managing Director, Hong Kong Markets Organisation (HKMO), which started Island East. HKMO now runs more than 10 markets across the city, where the retail mix varies between local produce, food, fashion and artisan goods.

Stallholders range from local bakers to tea sellers, emerging fashion brands and leather goods makers, homeware designers to craft-beer brewers. This small community is mostly made up of vendors in the early stages of trade.
"We constantly have new businesses and brands coming through our markets, especially retail businesses," says Mr Poon.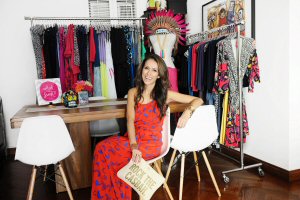 For many new businesses, budgets for traditional advertising are small. And in Hong Kong, where rents are high, bricks-and-mortar stores can be a challenge in the early stage. It is hard to beat the high visibility that a market brings, and vendors say close interaction with customers offers instant feedback to hone and develop a growing brand. Among the swarms of visitors weaving through stalls are writers, photographers and stylists, as well as corporate representatives through which publicity and partnerships organically flourish.

"Our sales at each event aren't always amazing, but you might meet a really strong contact for longer term sales," says Maria Estrada, who runs her self-designed fashion label What the Frock. The brand has earned press coverage in magazines such as Esquire through contacts made at the markets. Ms Estrada says she notices a peak in traffic to the brand's website in the days following market appearances. What The Frock launched in 2010 as an online store and is now stocked at several local boutiques. About 70 per cent of Ms Estrada's customer base originated through the label's presence at markets.
A Market for Markets
Since Island East began three years ago, similar markets have sprung up. With wider choices, Ms Estrada can use her experience in the past at the markets to be increasingly selective about which locations she will appear at. "Outside events are no good for us," she says, citing problems with a lack of changing rooms and heat which deter potential customers from trying on garments.

Last year, What the Frock ran stalls in 16 retail events, and so far this year, has set up at eight events. Markets will continue to be a growth strategy going forward, she says.
Trading Places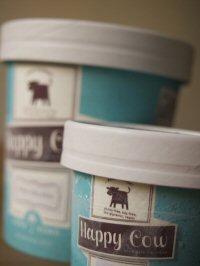 Isaac Goldstein says markets were a "good way to get us through our first winter." Hailing from a background in the hospitality industry, Mr Goldstein arrived in Hong Kong in 2012 dreaming of creating a non-dairy ice-cream business with his wife Lacey. Noting an emerging artisan community, he launched Happy Cow, a coconut-based ice-cream brand, and began showcasing the product at markets. It now sells at several health stores and restaurants.

The company has never hired a marketing agency, yet has grown enough to open a new manufacturing and distribution facility allowing the entrepreneurs to supply Happy Cow across Hong Kong. Mr Goldstein says he eventually wants to tap the global food truck trend by franchising a bicycle squad equipped to sell the frozen treats. Having already won contracts to distribute to major Hong Kong supermarkets, he envisions expanding to Singapore, Taiwan, Japan and the Chinese mainland.

After penetrating markets frequented mostly by Western-influenced consumers, Mr Goldstein is also looking to attract customers at a new outdoor market held on weekends on the Kowloon side of Hong Kong's harbour. Mamasmart attracts a largely local Hong Kong clientele primarily made up of families with children in tow. Mr Goldstein sees this as a second jumping off point. He says his first taste of the market scene was "of huge importance" to his business' success. Now it's time for a second lick.
Related Links
Happy Cow
Hong Kong Markets Organisation (HKMO)
Lola's Ice Pops
What The Frock
Follow HKTDC on Facebook, Google+, LinkedIn, Twitter @hktdc