14 Aug 2015
Homes with Heart
People spend years getting their homes "just so," but when they move overseas, the luxury of time is often lost. With so many expatriates moving to Hong Kong for business opportunities, entrepreneurial home stylists have stepped up to the plate to lend a professional hand.
Partners Jessica Van De Velde and Pier Djerejian-Shiever set up their company, The Changing Room Ltd, in 2011. The two women met in Hong Kong several years earlier, and decided to combine their respective expertise – Ms Van De Velde's in fashion and luxury branding; Ms Djerejian-Shiever's in interiors and fine art. Together, they established their space and personal styling consultancy. Their services include not only how to style an interior, but also advice on where to shop, sharing local insights with new arrivals.
"The residential side of our business is growing and is not exclusive to high-end customers only," said Ms Van De Velde, who explained that the company also serves corporate customers, to style their shops and offices. "We have quite a range, from newcomers to Hong Kong who are renting and don't know where to shop, to people who have been here long term. Not all of our clients are expatriates; we also have local Chinese clients.

"Newcomers may find it hard fitting furniture they've brought with them into their new Hong Kong home. Long-term residents may want to refresh their space. We help them move things around for a new look and add additional pieces where we see fit."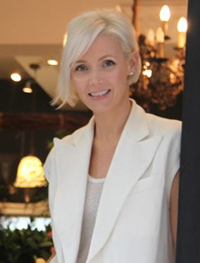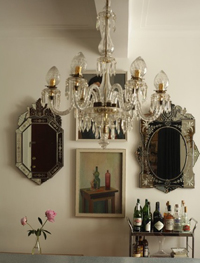 Personalising the Space
After an initial consultation lasting one to two hours, the partners come back with a fee estimate and an inventory with estimated budget for any additional furniture or accessories.

"Once approved, we measure the site and provide the client with mood boards and 'actual' pieces for them to approve," said Ms Van De Velde. "We can work around the client. Sometimes a client is happy with our presentation and direction and they take on the purchasing themselves, or there are other clients who prefer a more hassle-free approach, for which we will procure all the items they need, and install and style the residence for them."

Hong Kong homes are a challenge to decorate as space is so valuable, she continued. "Our experience with larger projects makes home styling such a pleasure as we can really personalise the space. It's not common for us to start from scratch as we like to select client's existing pieces and showcase them better mixed in with the items we purchase."

The business, she says, has grown "exponentially" since start-up, comprising hospitality, residential and corporate, and fashion.
Building Strong Brands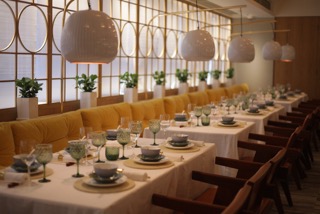 There is a strong and growing market for styling in Hong Kong, said Ms Van De Velde. "The reason for this is the global trend for hospitality, residential and corporate space is moving towards a more inviting, authentic – even home-like - look and feel that is in line with their personal or corporate identity. Architects and interior designers will provide a beautiful structure, but they don't always add the finishing touches that really create the atmosphere and personalisation for these spaces."

Brands, especially in hospitality, are becoming stronger because they recognise the value of styling and how it can upgrade their environment, she added. "This is what will differentiate them from their competitors," she said.

The desire to make a cosy home, even in a rented space, is fuelling growth in the residential side of the business, Ms Van De Velde added. "Life in Hong Kong is extremely hectic, so clients see a comfortable home environment as their personal sanctuary. From this nurturing space, people can move forward and do great things as they feel re-charged by their living space."
"Architects and interior designers will provide a beautiful structure, but they don't always add the finishing touches that really create the atmosphere and personalisation for these spaces."
Overseas Expansion
British expatriate Alex Sheldon founded her company, The Home Stylist, in November 2013. Her workforce has grown to six stylists locally and the business has expanded to London, managed from Hong Kong. Based on the current rate of growth, she says, "I am hoping to expand further."

Her role is to make a house in an adopted city feel more like a home. "People are either moving here [to Hong Kong], have bought their home, or have a new rental property. They don't want their home to look like a rental."

In addition to private householders, Ms Sheldon and her team work with estate agents and relocation companies to help their clients settle in.

"Hong Kong has been a great place to start the business," she said. "With a significant international population, the city has demand for rented property at all levels, from small single-occupancy through to very large accommodation. This creates a significant market for home-styling services."

The city's fluid real estate market, where rents and values are prone to change, also sees residents move around regularly. "This means I need to provide a bespoke service and really offer value for money," Ms Sheldon said. "We often get repeat business from clients who move to a new rental property."
Meeting Market Need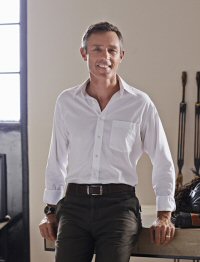 Indigo Living, a long-established Hong Kong lifestyle brand, added a home styling service in 2005, in response to customer demand.

"The key purpose is to assist our clients in 'living beautifully'," said John McLennan, Managing Director. "We help to integrate our clients' existing home furnishings with selected new pieces from the various collections at Indigo."
It starts with a free in-store design consultation, during which customers are encouraged to bring in photos or even layouts of their current homes, and speak with Indigo's interior designers about what they hope to achieve.
"Our designer then walks them though some suggested changes and options," Mr McLennan said. "If the clients wish to take the consultation further, for a small fee, we can arrange for the designer to visit their home and assist in space planning, paint colours, wallpaper choices and curtain selection. It is up to the client as to how much we are involved." The home-visit design fee is rebated when items are purchased from Indigo.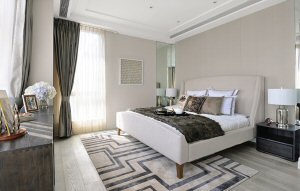 In most cases, though, the designer works with the client's existing furnishings, updating a few pieces here and there. "It may be as simple as a new accent chair and some cushions, or a full refresh and revised layout," Mr McLennan said. "Our designers work with the clients to understand how they live and how they use the space, then make suggestions as to what would make a better space both visually and functionally."

The home styling component has grown by 20 per cent every year and while it remains a small portion of Indigo's overall business, Mr McLennan said that "it's a service we feel is needed and one that our customers appreciate greatly."
Related Links
Indigo Living
The Changing Room
The Home Stylist
Follow HKTDC on Facebook, Google+, LinkedIn, Twitter @hktdc