28 Aug 2015
New Incentives to Move More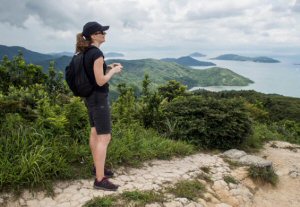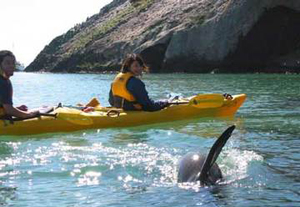 Hong Kong is a city always on the move; not only by the pace of international business. According to the Health Fitness Revolution, a movement spearheaded by noted fitness expert, American Samir Becic, Hong Kong's myriad opportunities for recreational activities makes it top in his list of the 10 Healthiest Cities in the World.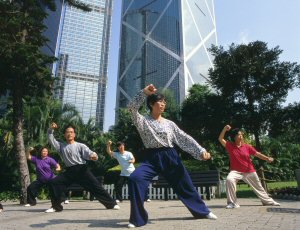 Hong Kong beat Copenhagen, Denmark and Tokyo, Japan in the 2013 ranking, which noted that while land in Hong Kong's central business district is at a premium, "the island itself is surrounded by mountains, the ocean and other islands that make good locations for recreational activities."

The report also noted the abundance of fresh food choices available in Hong Kong, and the tendency for people to socialise, which forges community bonds. Many of the high number of registered doctors, it added, also practice Traditional Chinese Medicine, "which not just focuses on the ailment but takes on a holistic approach" to encompass illness prevention. "Aside from advocating traditional medicine," it noted, "many of these doctors also push the benefits of tai chi, and one can see young and old practising the graceful, fluid moves of this ancient exercise in public squares in the city."
Community-wide Approach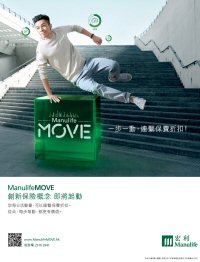 Hongkongers' proactive approach to physical exercise receives wide government and industry support, with various initiatives such as Family Holistic Health, an innovative exercise concept encouraging citizens to increase physical exercise by simple movements that can be done any time, in any place. Launched in May 2015, it features various large-scale, community-based projects to be held across Hong Kong in the coming two years. It aims to encourage Hong Kong families to exercise more to promote mental health, and to establish healthy eating habits that cut down on sugar and salt.

Now industry is weighing in too, with incentives for healthier living. Manulife Asia has chosen Hong Kong for the global launch of ManulifeMOVE, a new insurance concept to encourage consumers to be more active and to stay healthy. The programme, kicking off in Hong Kong first, integrates an innovative activity-tracking programme with insurance solutions, and rewards customers who maintain active lifestyles with discounted premiums.

Some health and life insurers in various countries already offer discounts for customers who satisfy certain health and lifestyle criterion, such as Accordia Life's Wellness for Life program in the United States, and Asteron Life's Healthy Plus Option in Australia. But with ManulifeMOVE, technology enters the fray.

The company provides members with fitness trackers that are linked online through mobile apps, allowing individuals to monitor their activity progress against set goals. Targets reached will result in discounts on their insurance premiums, the company says.
Revolutionary Concept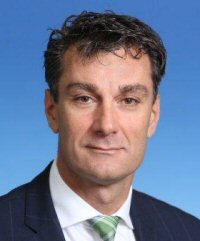 "We're excited to be revolutionising how insurance works through a holistic approach to health and wellness," said Roy Gori, President and CEO of Manulife Asia. "With ManulifeMOVE, we aim to become our customers' trusted partner, deliver value to them, and help them establish healthier habits for their future – first in Hong Kong, and eventually, in several more markets in the region in which we operate."

The beauty of the programme is its simplicity, added Jason Dehni, Chief Marketing Officer of Manulife Asia. "Every time our customers move – whether they're walking, running, skipping, or even just taking the stairs instead of an escalator – they have the opportunity to save on their annual premiums."

The concept of ManulifeMOVE and rewarding members through their fitness trackers was drawn directly from the company's customer research into how younger, tech-savvy consumers want insurance to work for them. Based on this research and customer insight in Asia, ManulifeMOVE was created as a proprietary programme designed by Manulife Hong Kong.
A Healthier Future
"Hong Kong is a bustling international city, yet most people want to be more physically active," said Michael Huddart, Manulife's Executive Vice President and General Manager for Greater China. "In launching ManulifeMOVE, we want to play a proactive role in being part of the solution, and encourage people to move more and rewarding them for doing so."
Related Link
Health Fitness Revolution
Manulife Asia
Follow HKTDC on Facebook, Google+, LinkedIn, Twitter @hktdc