7 Sept 2015
Time to Dazzle
A longtime magnet for the international jewellery trade, Hong Kong is also launching brands firmly aimed at the global market. Among them is jewellery retailer Plukka.

"Being in Hong Kong is a critical part of our business strategy," says Joanne Ooi, who founded Plukka in 2014. "We have an unbeatable advantage being at the heart of the jewellery manufacturing and trade industry. We can deliver quickly, we can get better pricing, we get better selections and information. We use every advantage of being here."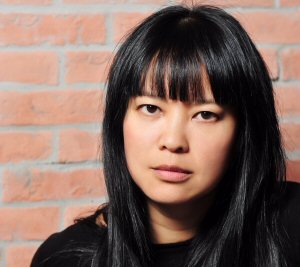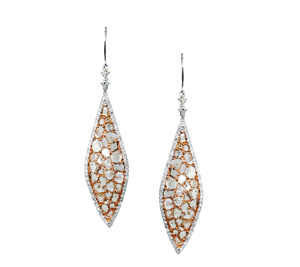 Plukka features unique pieces created by local designers. "We don't go for famous names, that's not us. Our interest is what's most exciting and creative," says Ms Ooi. The young company has already made major inroads, with its website's media page listing celebrities – from Taylor Swift to Miley Cyrus to Lady Gaga – that have been photographed wearing Plukka pieces on the covers of big-name magazines.

With an online shop and a sleek boutique space at exclusive shopping mall Landmark, by 2017, Plukka expects to open in five more prestigious locations overseas. Four are planned in the United States, including in New York, and another London, raising funds for the expansion by listing on the Australian stock market.

"There's no substitute for a bricks-and-mortar presence," says Ms Ooi. "It does help bring customers over the finish line to purchase. There's just not as much prestige and credibility without it."
Sparking Attention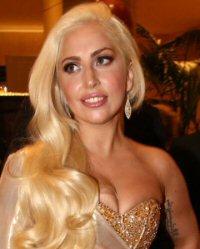 Plukka is not the only Hong Kong brand attracting famous names. First lady Michelle Obama has been pictured wearing a ring designed by Yewn. Crafted under the creative vision of Hong Kong's Dickson Yewn, the brand's luxurious pieces are inspired by China's ancient art and cultural traditions, with reference to traditional architecture, paper cutting and Imperial swords. The striking pieces of fine jewellery are sold in six locations outside Hong Kong, including Japan, Russia and the US.

Chinese heritage, as seen by Yewn, is a rich source of inspiration and resonates among consumers looking for unconventional designs. Other homegrown brands, Qeelin and Bao Bao Wan, both weave oriental design into pieces, and sell well overseas. Plenty more are eager to follow in their illustrious footsteps.
Stepping Stones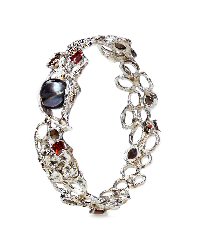 Hong Kong's growing appreciation for jewellery is also diversifying, providing opportunities for up-and-coming designers to establish their brands locally.

Carina Wong's Heting launched just one month when it attracted the attention of Hong Kong's upscale department store Lane Crawford, which has since started stocking her pieces.

Heting's name comes from a Song Dynasty poem depicting courtyard tranquillity. Its debut collection, which is rich in intricate branch and leaf designs inspired by folklore, is made entirely by Hong Kong artisans.

The rise of local jewellery designers and brands are starting to challenge the dominance of big Western names, says Ms Wong, with Hong Kong consumers more receptive toward modern East-meets-West styles. While her focus is on less conventional stones – carved black Tahitian pearls and white jade are among her unusual selections – retail buyers, she says, still look for high-quality stones and craftsmanship with a strong brand concept.
Carving a Niche
The boom in local jewellery designs has inspired British goldsmith Nathalie Melville to help nurture this sector. The Central St. Martin's-trained jeweller has set up a new educational base in Hong Kong aimed at hobbyists and aspiring professionals.

After relocating from the United Kingdom, Ms Melville searched for a Hong Kong workspace similar to the famous Hatton Garden in London's jewellery quarter to produce her designs. Finding none, she launched her own space – Hatton Studios – in 2011. It has since relocated to a 1,500-square-foot space in Sheung Wan on Hong Kong Island, providing a workshop for 25 artisan jewellers alongside a gallery.

The Hong Kong Design Institute, the GIA in Hong Kong and the Hong Kong Baptist University all offer formal gemmology courses, but Hatton Studios aims to support artisans throughout their careers. It already provides classes in design and craftsmanship and is becoming a platform to mentor, exhibit and connect jewellery makers, as well as becoming an authority on sustainability licenses. Another plan will see apprenticeships for vocational students. Ms Melville sees demand in China and Southeast Asia and, using Hong Kong as a base, is seeking to launch in those locations.
Diamond in the Rough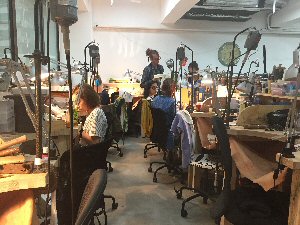 Demand is strong in Hong Kong alone. The 25 creative workbenches at Hatton Studios are full. Classes sell out regularly and the studios are home to 10 designers. Between 70 per cent and 75 per cent of those taking classes are Chinese.
The studio's success marks an interesting period and reflects the change in attitude among local consumers. Long valued as an asset class, jewellery is now appreciated for its workmanship. "In the last year, there has been a complete 180," says Ms Melville. Jaded consumers, she says, are bored with mass-manufactured goods and look for more authenticity. "Now they seek out and understand what goes on behind the scene and show support for craftsmen. It's been a revolution."

Many of those craftspeople can be found at Hatton, where on any given day, one would find a silversmith with a hammer at hand, a gem-setter squinting as she positions a stone, or a coppersmith corralling with the rosy metal. Some are dreaming retail, others are already creating for a private client list. Some are taking over a family jewellery business and want to learn hands-on skills.

The change, says Ms Melville, has been astounding. "If you go back five years, designer-makers almost didn't exist."
Related Links
Hatton Studio
Heting
Plukka
Follow HKTDC on Facebook, Google+, LinkedIn, Twitter @hktdc