14 Sept 2015
IAC Award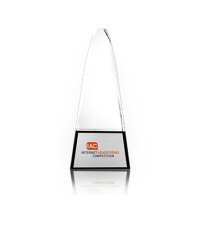 WHAT: The Hong Kong Trade Development Council's (HKTDC) corporate website – "About HKTDC" – has been awarded the "Best Association Website" in the Internet Advertising Competition Award 2015.

The annual award promotes excellence in online advertising and is dedicated to recognising the best in Internet marketing among 96 industries. The HKTDC joins global brands and multinational corporations, including Cathay Pacific, Audi, Google and Sony, as fellow IAC Awards recipients.

WHEN: 2015

WHO: The Internet Advertising Competition is organised by the US-based Web Marketing Association, to help set standards for Internet marketing and corporate web development in the World Wide Web. This year's judges included advertising representatives from CNN News Group, Google, IBM Interactive and McCAnn Worldgroup.

WHY: A statutory body established in 1966, the HKTDC is the international marketing arm for Hong Kong-based traders, manufacturers and services providers. With more than 40 offices globally, including 13 on the Chinese mainland, the HKTDC promotes Hong Kong as a platform for doing business with China and throughout Asia.

The HKTDC also organises international exhibitions, conferences and business missions to provide companies, particularly SMEs, with business opportunities on the mainland and in overseas markets, while providing information via trade publications, research reports and digital channels.
WHERE: To find out more about HKTDC and its services, please click here.
Follow HKTDC on Facebook, Google+, LinkedIn, Twitter @hktdc