13 Nov 2015
Chic Boutique
They may be small in size, but boutique hotels are big business in Hong Kong, with homegrown boutique brands like Ovolo and Butterfly expanding rapidly in the city in recent years.

Characterised by distinctive design, bespoke experiences and affordable prices, the global trend towards boutique properties has quickly caught on in Hong Kong with several such hotels launching this year.
Tribute to Hong Kong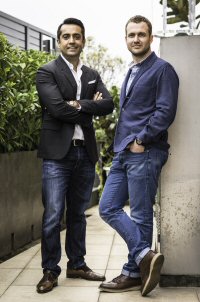 Set to open this month, Hotel Tribute will be one of the most distinctive boutique offerings in the city. Situated in Kowloon's up-and-coming Yau Ma Tei district, the project is the brainchild of real estate developer District 15. Owners Alex Bent and Dinesh Nihalchand collaborated with local architects, cafes, artists and photographers to deliver a homegrown ambience to the 24-room hotel. Breakfast is served to go on dim sum carts, and the bar is stocked with real ales from local brewery Young Master Ales.

"Dinesh and I set up Tribute as we liked the aesthetic of a hotel like the Upper House, but couldn't afford to spend HK$6,000 a night on a room," says Mr Bent. "It [the idea] was born out of that desire, to give travellers that bespoke experience. Many travellers now want to really experience the city they are staying in. They don't want to wake up in Hong Kong and feel like they're in New York."

Mr Bent expects the hotel to attract young executives and design-conscious leisure visitors. "Mainland Chinese travellers are also becoming a lot more discerning; there is so much good design and architecture in China now. We want to tap that growing market," he says.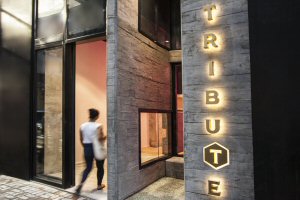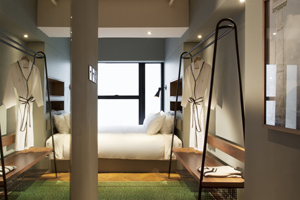 By partnering with homegrown collaborators, including cafés Common Ground and Teakha, Mr Bent hopes to deliver local flavour. "We've created a platform to show off Hong Kong's burgeoning creative industry. There's a new generation of Hong Kong artists, such as our photographer South Ho, trying to make a name for themselves. Hotels are great platforms for them."

In addition to teaming up with local talent, Tribute will offer insider advice to hotel guests via its panel of Hong Kong tastemakers. "Our goal is not to work with local celebs per se, but people who have an understanding of Hong Kong, be they magazine publishers, environmentalists or chefs."
A Serviced Residence Approach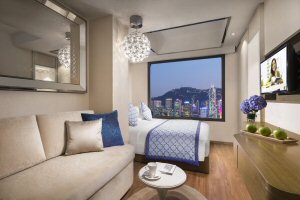 Managed by Ascott Ltd, the world's largest international serviced residence owner-operator, the 92-room Hotel Pravo is located steps away from the Tsim Sha Tsui MTR station in Kowloon. Half of the rooms are suites spacious enough to accommodate families and those looking for more space during their stay in Hong Kong. With five quirky décor themes, including Tokyo Light and Manhattan Black, the property attracts a mix of business and leisure tourists, with the majority coming from the Chinese mainland and elsewhere in Asia. "The core element that defines our guest profile is that they are value-conscious. We are trying to deliver the concept of affordable luxury for this group of guests," says Chew Hang Song, City Manager, Hong Kong and Macau, Ascott China.

In Hong Kong's highly competitive hotel industry, the company felt that visitors to the city were looking for a more tailored approach to accommodation. "Travellers no longer look for hotels with a generic appeal or cookie-cutter travel experiences; they want something authentic and unique," says Mr Chew.

Apart from great hospitality, many guests look for the comforts of home in their hotel. Responding to this demand, Hotel Pravo offers a free mini-bar and free rental of a smartphone equipped with wifi and unlimited 3G data for each room. "This is one area we have succeeded in serving our millennial customers who place a high emphasis on being connected on the go. We are also in discussion with selected brand partners to offer various lifestyle experiences for our guests, such as yoga lessons on our communal open-air rooftop," he says.
A Sweet Theme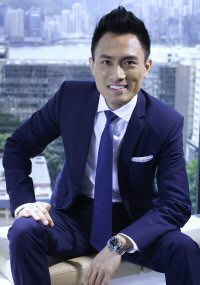 Set up by local entrepreneur David Lau, Hotel Popway, also in Tsim Sha Tsui, is another new hotel, with popcorn as its theme. A popcorn trolley in the lobby serves a welcome snack upon check-in, while the free mini-bar is stocked with popcorn instead of peanuts and sweets. Popcorn is also incorporated into its bistro menu, with such dishes as pan-seared tiger prawns dipped in garlic salad dressing coated with ground popcorn and parsley.

"Popcorn represents fun, surprise, happiness, sweetness and sharing. Going to the cinema or theme park with your friends and family and sharing popcorn are enjoyable and pleasant experiences, and we try to create a [similarly] unique and sweet hotel experience for our guests," says Mr Lau, who also owns a hostel in Mong Kok.

Located on the top floor with 270-degree views of the harbour, the Popway Suite is one of the most popular room types, as are the Balcony Rooms overlooking the museums and park in Tsim Sha Tsui East, says Mr Lau.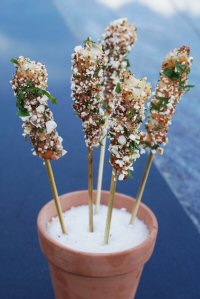 One way that Hotel Popway seeks to differentiate itself from hotel chains is by offering welcome receptions in its bistro twice a week, where guests can get food, shopping and entertainment recommendations from hotel ambassadors, practice basic Cantonese for price bargaining, and sample local snacks and drinks.

According to Mr Lau, the growing popularity of boutique hotels is fueled not just by travellers searching for bespoke stays, but by limited land supply for hotel use in urban areas. Like many similar properties in the city, Popway was converted from an old commercial building. "Major developers may need to spend years searching for sites for upscale hotel projects while many new players in this market convert existing office buildings or residential buildings to hotels in the city centre to shorten the development process. Developing a boutique hotel with 100 rooms or less usually takes around three years. Moreover, the profit margin and rate of return is usually higher for boutique hotels than upscale hotels due to lower labour and maintenance costs," he says.
"The profit margin and rate of return is usually higher for boutique hotels than upscale hotels due to lower labour and maintenance costs."
Truly Minimalist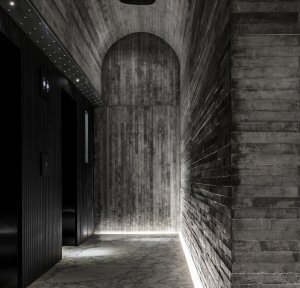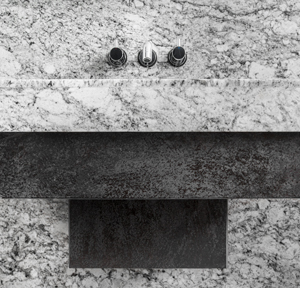 Taking a stripped-down approach to design with its concrete walls and flooring is Tuve, a 66-room property in trendy Tin Hau on the fringes of Causeway Bay. The hotel has minimalist furniture to maximise space, and there are no tables in rooms. The use of natural materials such as steel, brass and wood throughout the hotel delivers an organic feel.

Cultivating a mysterious ambience, the website is deliberately low-key as the hotel wants to encourage guests to explore and form their own opinions about Tuve, says Managing Director Pauline Tsang.

One of the advantages of being based in Tin Hau is its sense of history, says Ms Tsang, and the hotel offers a neighbourhood walking tour that takes in cultural landmarks in and around the area. "Tin Hau also has some great local eateries and is very close to Victoria Park and Causeway Bay. It's a hidden gem," she says.

Since opening in July, Tuve has proved particularly popular with design and architectural firms visiting Hong Kong for trade shows, in addition to Taiwanese travellers, who "quite like our minimalist approach; that's what the travel agents we work with have told us," she says.

Ms Tsang believes millennials are driving the development of the hospitality industry, with hotels reaching out to the younger generation via splashy social media campaigns and providing services such as rapid check in/out, in addition to offering more individualised stays.
Related Links
Citadines
Hotel Tribute
Popway
Tuve