20 Nov 2015
Preserving the Past for the Future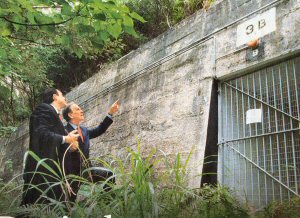 Their initiatives are diverse and varied: a wine cellar housed in a wartime military bunker; a boutique hotel in an old colonial building; an elite business school fashioning its state-of-the-art Hong Kong campus from a former prison. By restoring heritage buildings for modern commercial use, these visionaries are creating a sustainable future for icons of the city's architectural past. Together with passionate individuals who lead walking tours around historical sites and neighbourhoods, they are also helping spread a wider appreciation of the rich social tapestry that is uniquely Hong Kong's.

The World War II bunker in Shouson Hill was spotted in 2001 by Crown Worldwide Group Chairman Jim Thompson and company Principal Gregory de'Eb, a former career diplomat, who were looking for a facility to create the first professional wine cellar facility and private clubhouse in Asia. They approached the Hong Kong Government with a partnership concept to restore the site to historical accuracy, while transforming it into an interactive location that could be enjoyed by a broad section of the community. Thus, Crown Wine Cellars was conceived.
City Walks

Historian Jason Wordies's guided walking tours include Battlefields Historical Walk, a full-day exploration of Hong Kong's extensive wartime legacy, and one of the city's lesser-explored heritage aspects. Participants visit several World War II battlefield sites, including the tunnels of the Inner Line (the so-called "Gin Drinker's Line") at Shing Mun in the hills above Kwai Chung; the gun battery and redoubt at Sai Wan Hill; pillboxes and bunkers along the water catchment at Wong Nai Chung Gap; St Stephen's College and the Military Cemetery at Stanley; and the Sai Wan Bay Commonwealth War Graves Cemetery near Chai Wan.

The New Territories Walled Villages and Clan Halls full-day walk incorporates some of the best preserved walled villages, ancestral halls and temples along the Lung Yeuk Tau Heritage Trail, a beautifully-maintained Ching-dynasty era rural mansion, and the locally-famous shu uk, or "tree house," of Kam Tin.

The Sham Shui Po Wet Market tour visits produce, fish, seafood, poultry, meat and dried foodstuff stalls in one of Hong Kong's oldest traditional markets, to learn how thousands of Hong Kong people, every day of the year, transform fresh and dry ingredients into tasty, economical family meals.

iDiscover City Walks is an app-based series of curated neighbourhood walks that show the heart and soul of the city. The walks are developed in collaboration with local heritage societies, to raise awareness and encourage people to explore and celebrate Asia's rich urban cultural heritage. Each neighbourhood walk contains 20 to 30 sites, bringing local cultural heritage to life by showcasing untold stories and urban legends, supported by detailed photography.
Public-Private Partnership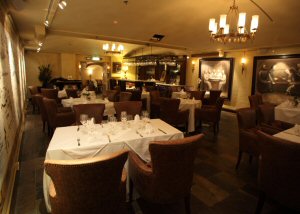 "At the time, Hong Kong did not have a heritage preservation policy or a heritage department," Mr de'Eb said. (The Commissioner for Heritage's Office was set up in April 2008). "The government realised that if we were going to make a meaningful impact on looking after our shared heritage for future generations, then government and the private sector had to cooperate." Moreover, he added, military heritage sites are not popular in Asia and very little had been done to preserve them.

"Both Jim and I were at the stage of our lives that giving back and contributing to society outside of pure profit were important to us," Mr de'Eb continued. "At first, neither we or local historians realised that the very site we were trying to preserve was also Hong Kong's most significant military historical site; being the last position to surrender to the invading Japanese during the Battle of Hong Kong." This was subsequently recognised and rewarded by UNESCO in 2007 when the project, titled Little Hong Kong, after the popular Cantonese term for the depot constructed in 1937, received an Asia-Pacific Award of Merit for cultural heritage preservation.

While Crown Wine Cellars houses prized private wine collections and a prestigious members' club, local citizens, visitors, charitable and educational groups are encouraged to visit and enjoy the location, Mr de'Eb said. "Young people are left with a real, physical connection to the past that shows them that there are many different values in society, not just monetary value."
Colonial Days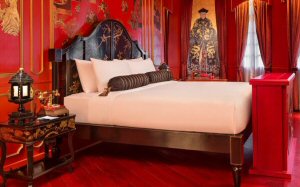 High-profile restaurateur David Yeo similarly "revived" Hullett House in Tsim Sha Tsui, one of the oldest surviving colonial buildings, by transforming it into a luxury boutique hotel with fine-dining restaurants. The white stucco former marine police headquarters, which dates back to 1881, reopened for commercial operation in 2009.

The head of Hong Kong's Aqua Group saw his passion project as "a gift of old Hong Kong, for the people of new Hong Kong." Now owned by GR8 Leisure Concept, Hullett House is a member of the Leading Hotels of the World, and has been named one of the world's best hotels by Condé Nast Traveler magazine and 2015's Gold List by Conde Nast Traveler China. It was awarded Boutique Hotel of the Year 2014 by Travel + Leisure China magazine.

In another public-private sector restoration project, the government has allocated a former detention centre site in the prestigious Mount Davis district for the permanent campus of Chicago Booth Business School. The esteemed institution moved its Asia Executive MBA programme to Hong Kong from Singapore in 2013.

A cluster of early 20th century buildings in Wan Chai, known as the Green House, has been revitalised as part of a HK$200 million preservation project undertaken between 2010 and 2013, and is being used by Comix Home Base, a platform for exchange and interaction for the local and international comic industry. PMQ in Central, the former Queen's College and Police Married Quarters, has been revitalised as a hub for design and creative industries.
Keeping Culture Alive
Committed individuals are also preserving the stories of Hong Kong's past. Author and historian Jason Wordie has been leading walking tours of historical sites for nearly 20 years, after he was asked by his history lecturer at the University of Hong Kong to take a group of women around Western District. "And it went on from there," he said.

Mr Wordie's various tours take in the World War II battlefield sites scattered across Hong Kong, including the Kowloon Walled City, Happy Valley cemeteries and Cheung Chau Island. He noted a growing interest in and awareness of local history and heritage in recent years. "It was already there when I was at the University of Hong Kong more than two decades ago, and has just greatly expanded into the public sphere."

While Mr Wordie's walks are tailored for local residents, self-guided city walks offered by Urban Discovery via smartphone app are targeted at visitors. The iDiscover City Walks offer five walks in Hong Kong: through Sai Kung, Sheung Wan, Wan Chai, Sham Shui Po and Kowloon City, with a sixth, in Aberdeen, under development.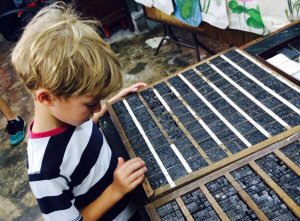 Occasionally, fun and educational events are also held, such as the recent #MadeinHK Family Treasure Hunt in Sheung Wan, and an upcoming family event in Kowloon City in December.

Ester van Steekelenburg, founder and Director of Urban Discovery and iDiscover City Walks, said the walks respond to a growing interest from visitors to see and experience the "real" city and feel like a local, rather than a tourist, at their own pace.

Downloads for the bilingual apps come from places including Hong Kong, Singapore, the United States, Australia, Malaysia and Indonesia.
Soul of the City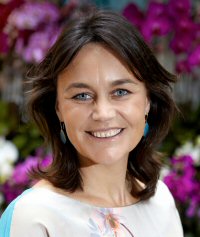 Dutch-born Ms van Steekelenburg, whose passion for urban regeneration and heritage revitalisation began after working as an urban planner in Asia, said Hong Kong is a city that offers the best of both worlds. "It is a vibrant, buzzy city well known as a centre of finance and business, but at the same time, between the skyscrapers, it's not difficult to find authentic neighbourhoods and come across artisans plying their trade at street level, often in the shadow of towering new office buildings."

The old industrial area of Sham Shui Po, for example, now attracts a younger crowd, helped by the revitalised SCAD (the Savannah College of Art and Design) and Mei Ho House Youth Hostel.

"People are inspired by the surroundings and setting up new creative spaces such as leather-making shops and cafes," Ms van Steekelenburg said. "It's heartening to see some of the younger entrepreneurs taking pride in the cultural heritage of Hong Kong and inspiration from older generations, and becoming interested in preserving traditional trades, albeit with a contemporary twist."
Related Links
Crown Wine Cellars
Hullett House
iDiscover City Walks
Jason Wordie
PMQ