4 Dec 2015
Play it Again, Hong Kong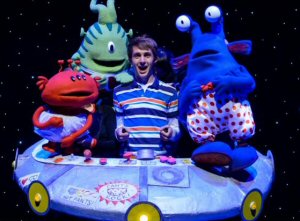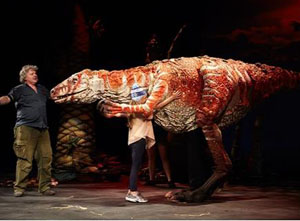 When it comes to cultural appreciation, children in Hong Kong have a wide range of theatrical entertainment to choose from, with the programme reaching a crescendo over Christmas and the New Year.
First staged in 2012, KidsFest has been expanding, with nine productions scheduled this year over five weeks. As founder Matthew Gregory, Executive Producer of ABA Productions Ltd explains, "KidsFest has become a key event on Hong Kong's calendar of cultural events when families can look forward to a series of world-class productions."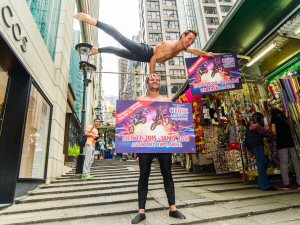 The 2016 programme includes the rollicking tale Aliens Love Underpants; the internationally loved show Erth's Dinosaur Zoo; must-see musical I Believe in Unicorns; and perennial favourites Little Red Riding Hood and the Three Little Pigs. All will be staged from 13 January to 14 February 2016 at either the Hong Kong Academy for Performing Arts, or Central Harbourfront event space.

Meanwhile, Lunchbox Theatrical Productions turns up the heat by presenting Cirque Adrenaline, straight from its sell-out season at the Sydney Opera House, at AsiaWorld-Expo for two weeks from 22 December to 3 January 2016. A new genre of circus, this live show blends traditional acts with the new; a combination of clowns and trapeze artists with daredevil motorcyclists and complex aerial stunts.
Favourite Tales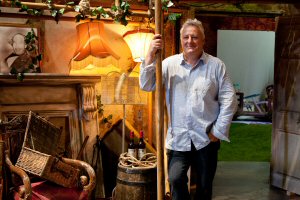 Since its establishment in Hong Kong in 1992, Lunchbox Theatrical Productions has staged a range of shows specifically aimed at children – among them, Thomas the Tank Engine, Barney the Dinosaur and Louis Pearl the Amazing Bubble Man – along with shows that appeal to the whole family. In April 2016, it will bring the West End and Broadway blockbuster musical Jersey Boys to the Hong Kong Cultural Centre.

The company was founded by James Cundall, an English-born, theatre-loving finance executive and actor, who teamed up with like-minded businesspeople to bring the West End production of Barnum to Hong Kong in 1993. "The company was named after the lunchboxes that we would eat from as we met during our lunch hours to plan shows," he recalled.

Now headquartered in the United Kingdom, the parent company has separate entities operating in Hong Kong, Singapore, Australia, New Zealand and the Philippines. "Lunchbox pioneered the market for Western shows/live theatrical entertainment in Hong Kong, Singapore, Malaysia, and most recently, Manila, and continues to produce more shows in these markets than any other producer in the world," he added.

Mr Cundall said that cultural experiences for children have increased over the years in Hong Kong. "Producers have realised that the family market for live entertainment is very important as parents want to give their children new experiences away from TV and gaming," he said. "Locally, wonderful companies are providing both the opportunity for children to act in productions, as well as importing the very latest and best children's shows from around the world."
Just for Kids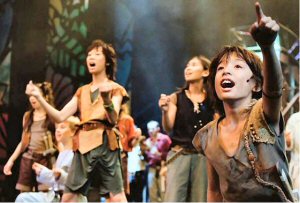 KidsFest founder Matthew Gregory has also diversified his business, expanding regionally to present shows in Singapore and Manila. A British-trained drama teacher, Mr Gregory is also the creator of Faust International, a children's theatre company established in Hong Kong in 1999.

He arrived in Hong Kong a year earlier – "loved the city; hated the job," – so decided to stay and set up his own company. From 55 students at start-up, Faust now has 1,100 kids taking part each week at its studios in Sheung Wan and venues all over Hong Kong.

In 2006, he started ABA Productions to bring international professional shows to Asia. "KidsFest grew from that," Mr Gregory explained. At its first outing in Hong Kong in 2012, the event had three productions. In 2016, there will be nine productions in Hong Kong, six in Singapore, three in Manila and, for the first time, is expanding to Shanghai. "We plan to do a lot more in the Chinese mainland over time," Mr Gregory said.

Hong Kong, he said, has been a great place to launch the businesses for regional expansion, and remains the best place in terms of the number of people coming to events.
Multicultural Audience
Speaking in between final rehearsals for ABA's production of The Witches in November, Mr Gregory recalled that when KidsFest started, the audiences mainly comprised expatriates.

"We've retained the expatriate audience, and gained local Chinese crowds as well," he said.

The multicultural kids of Hong Kong are excited by the opportunity to experience live theatre, and enjoy it from a young age.

"That's why we always start KidsFest with The Gruffalo, (adapted from the book by Julia Donaldson and Axel Scheffler), because it appeals to kids as young as three or four, so draws a whole new generation into the world of world-class theatre."

At KidsFest 2017, he's aiming to present The Gruffalo in Putonghua for the first time – another innovation by one of Hong Kong's entertainment entrepreneurs.
Related Links
Faust International
KidsFest
Lunchbox Theatrical Productions