2 Feb 2016
The Future is Female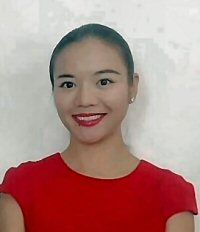 Founded in July 2015 by Hong Kong-based businesswomen Anna Wong and Ines Gafsi, Female Entrepreneurs Worldwide (FEW) helps women grow their businesses locally and globally through regular networking and mentoring events, and by offering practical advice on topics ranging from legal issues to marketing.

Having worked with some of the world's top advertising agencies, Ms Wong is a director of the job-networking platform am.azed, and serves as a brand and public relations advisor. Digital marketing specialist Ms Gafsi is Marketing and PR Director at the restaurant group French Creations.

FEW plans to expand exchanges and cross-border activities with its sister organisations in the United States, Europe and on the Chinese mainland, as well as host the first Female Entrepreneur's Day globally later this year. Ms Wong discusses some of the support services offered by FEW.

Why did you set up FEW?
Most women tend to be afraid of failure and are less likely to take risks [than men]. We founded FEW to provide more support, connections and resources to women who want to start a business.

Tell us about some of the practical support FEW offers.
We've designed different programmes based around areas, including investment, legal and marketing issues. Our members usually have questions on how to get money from investors or do the best business pitch, and legal queries concerning signing contracts, agreements with third parties and risk management. On the marketing side, they want to know how to conduct social media campaigns and build their customer base.

We collect questions from our entrepreneurs then invite advisors to answer their queries or get other female entrepreneurs to share their stories and experience. Ines and I usually give marketing advice to the entrepreneurs as our background is marketing and PR.

Where do your members come from?
Most of our members come from education, fashion and beauty, PR, healthcare, beauty and creative-related businesses. Many are professionals who don't have many business contacts. For example, a previous banker who started a healthcare online platform is very good with banking and investment, but when it comes to marketing, branding and healthcare contacts, she always comes to us for support. We gave her marketing tips and connected her with important stakeholders and local influencers.

We plan to revamp our website so each entrepreneur can create their own profile and connect with others to seek out business opportunities via key words or hashtag search.

We have also invited some female leaders to speak on our video blog to promote female entrepreneurship and leadership. Another plan is to set up a micro fund for female entrepreneurs to support women who want to start a business.

How big is the female business community in Hong Kong?
About 45 per cent of entrepreneurs in Hong Kong are women, which is higher than anywhere else globally except India. Most women in Hong Kong are independent and goal-oriented. They know what they want and are willing to work hard to achieve it. The business environment and community in Hong Kong also allows women to grow and shine. In some cities and countries, we still find that women are the minority in a business meeting.

What has been your experience and some of your advice on doing business in Asia?
I'm involved in a couple of businesses that focus on regional markets and have teammates from different countries. In the beginning, one of the biggest challenges is building trust with local business partners, especially if you are newcomers to the city. Sometimes you become frustrated if you can't understand the factors affecting decision-making, so I met many local influencers, such as community leaders and government officers, to gain insights and avoid making mistakes.

It's also worth paying attention to the economy, government policies and future development of the countries that you target. For example, under [China's] One Belt, One Road policy, there are more business opportunities among the countries along the initiative, including Russia, Germany, Malaysia and Sri Lanka. There are also now more cross-border business activities between China and the United Kingdom since Xi Jinping's UK visit last October.

So, how do members benefit from joining your organisation?
We want to let people know that we are not simply a networking event. Instead, we are dedicated to bringing real value to our female entrepreneurs, so we have created online channels and offline activities that can help women to grow their business and enhance their personal development.

We regularly meet those who reach out to us by email and organise small focus groups every month to connect selected women. We are also preparing a significant project, Female Entrepreneurs Day, a summit hosting female guest speakers from different countries. It will kick off on the last weekend of April or first weekend of May. We plan to host this event in Singapore in 2017 and London in 2018.
Related Link
Female Entrepreneurs Worldwide (FEW)