17 Feb 2016
Venture Investment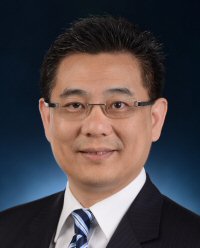 In his Policy Address in January, Chief Executive CY Leung announced that the Hong Kong Government will earmark HK$4.5 billion to foster innovation and entrepreneurship. Tasked with helping to implement the blueprint is Chief Information Officer Allen Yeung, who is responsible for leading citywide innovations in information and communications technology (ICT). Prior to joining the government, Mr Yeung worked in Silicon Valley in 1987 before moving back to Hong Kong in 1995, developing new markets for a US software manufacturer, and later as Chief Corporate Development Officer at the Hong Kong Science and Technology Parks. Mr Yeung has served in senior management roles for several multinational companies to help them establish a foothold in Greater China and Asia Pacific. The chief advocate for innovation in hardware and information technologies discusses the city's latest measures to fund start-ups that spur innovation.


Tell us about the initiatives introduced in the Policy Address to boost innovation in Hong Kong.
Let me focus on the innovation technology part of the Policy Address. One particular area is to look at the ecosystem for innovation and identify some of the areas that can be strengthened or bridge the gap in areas where Hong Kong can improve.

That's partly why the government has set up a research and development fund for commercialisation. This HK$2 billion fund is to attract researchers and professors from universities to turn research into downstream commercialisation.

The second part is to put forward a venture capital investment fund, another HK$2 billion, to encourage entrepreneurs who are looking for growth funding to have a way to attract venture capital investment. It's not just money, but the expertise and network that those professional venture capitalists (VCs) can bring into their network and the assistance for these growing companies, young start-ups, to go to the next step.

We have seen that the seed stage – the angel stage of investment – is not a problem. But in the Series A round, there is a gap. And once you pass Series A and go to B, C, D and an initial public offering (IPO), Hong Kong does not have much funding available at these stages. So this investment fund is to attract those VCs to Hong Kong and to use their expertise and network to foster entrepreneurship.
What specific types of venture capital do you want to attract to Hong Kong?
We're looking for fund managers who are already investing in the tech space and who have very good track records of helping entrepreneurs from early stage to IPO – smart money. It's what fund managers have done in the past to help entrepreneurs that is important.

How can Hong Kong Cyberport play a greater role in helping to develop the start-up ecosystem?
Cyberport will set aside HK$200 million to invest in the [start-up] community that it's focused on; ICT. The move would help Cyberport raise its profile and help its own incubatees and graduates.

Cyberport will play a bigger part in the start-up ecosystem. They will increase the incubation capacity by 100 per cent. So I'm sure they will also focus more on e-commerce and Big Data, so they can nurture a higher-impact company.

There are also innovations related to Wi-Fi. Currently there are 17,000 hotspots in Hong Kong, and in the next three years, we intend to double it to 34,000 hotspots. That means we would increase the coverage and density for the more populated areas and tourist attractions. We will also increase the speed where the government premises used to be by 100 per cent; from 1 to 2 megabits per second to 4 megabits per second on average.

We will also increase and improve Wi-Fi safety measures by introducing a brand called wi-fi.hk, which will be a more secure; free Wi-Fi for the city, to make Hong Kong a very Wi-Fi friendly city.
"We want Hong Kong to develop global technology companies, not just Hong Kong tech companies."
With your Silicon Valley background, and the emphasis on smart money and track records, are you looking to recruit VCs from places like Silicon Valley?
That's one possibly. There are also some good VCs in the Chinese mainland, where they have made several high flyers. We actually may not be just focusing on where they are from, but how and what they have done.

Once we attract the right professionals, they will build a network between Hong Kong and elsewhere, be it the mainland, the United States, Europe or any other place. This network is important because we want Hong Kong to develop global technology companies, not just Hong Kong tech companies. They are based in Hong Kong, but their vision, their business and their market are global.
Related Links
Cyberport
The Office of the Hong Kong government Chief Information Officer