23 Feb 2016
Calling Hong Kong Home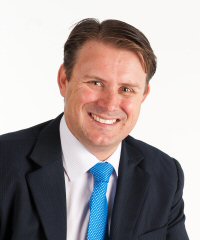 Expat Explorer is the largest and one of the longest-running global surveys on expatriates. The eighth edition, published in 2015 by HSBC, surveyed 21,950 expats on wide-ranging topics, including careers and financial well-being, cultural experience and family life abroad.

As an expatriate who has lived in several countries, Justin Bull, Head of Premier Wealth, HSBC Expat, Hong Kong, explains why Hong Kong – where he relocated with his family from Australia in 2014 – consistently rates highly in the annual survey.

What stood out for you in the 2015 edition?
Hong Kong is a strong economic destination and particularly attractive to expats working in financial services: 39 per cent of expats surveyed in Hong Kong work in this sector. They rated Hong Kong as having the best career progression opportunities of any destination, with 68 per cent of respondents stating the city is a good place for this, and 86 per cent saying that the chance to acquire new skills is better than or just as good as home. As well as employees, entrepreneurs can benefit, as 54 per cent say Hong Kong is a good place to start a business.

Many expats in Hong Kong focus on their personal or career development. Nearly half (47 per cent) say they moved there for a new challenge; 38 per cent to improve their job prospects; and 29 per cent because their employer sent them.

How does their earning potential rate?
Living in Hong Kong has financial benefits, as 61 per cent report an increase in their earnings after moving here, compared with the global average of 39 per cent. The average expat earns around US$70,000 per annum more than the global average. The majority (61 per cent) end up saving more of their income as a result of the move to Hong Kong. Employers in Hong Kong also offer more contractual benefits than in other destinations. These include health and medical allowances: 66 per cent in Hong Kong receive this benefit compared with the global average of 52 per cent. Likewise, over a third (38 per cent) of expats receive an accommodation allowance.

In Hong Kong, expats have high optimism about their economic prospects, with 60 per cent confident about the local economy. This compares with the global average of 48 per cent. The results support the view from the World Bank, which places Hong Kong third globally in its ease of doing business rankings.
The low tax environment in Hong Kong also allows expats to accumulate wealth far more quickly than in their home countries.
"Hong Kong is a strong economic destination that provides expats with positive personal and career development opportunities. It is also one of the best places in the world to start a business."

How easily do new arrivals settle in?
Many expats say it took less than six months to feel at home in Hong Kong, for a range of reasons. Hong Kong has the world's second-best broadband speed. It has one of the world's most recognised airport hubs and a regulatory environment that supports entrepreneurs to start a small business, enabling expat entrepreneurs to set up and succeed.

According to the survey, most people end up staying far longer than they originally planned as it is a place that they often fall in love with. One respondent said that, "once you move to Hong Kong, you would never want to leave. Many of my expat colleagues came here on two to three-year secondments, and all of them decided to stay at the end of their secondments, even if it meant quitting their job and finding a new company."
What about the lifestyle?
Expats in Hong Kong know how to enjoy themselves outside of work. The culture of Hong Kong is attractive and 58 per cent say they enjoy immersing themselves in it. Around two thirds (65 per cent) say they enjoy eating and cooking Hong Kong's mix of Asian and Western cuisine. Expats enjoy the wide variety of food available in Hong Kong and the bars in the city.

Expats feel they are healthier living in Hong Kong, as 50 per cent say they are more physically active than at home. Residents have easy access to lots of outdoor activities, such as hiking and trekking in some beautiful outlying islands and mountains. There are also beaches and parks in the city and major sports events like Hong Kong Rugby Sevens, which expats enjoy.

There are benefits for families, too. Eighty per cent of expat parents state that the quality of education is better in Hong Kong than at home. Expats may also enjoy healthcare provision, international schooling and a sizeable housing allowance from their company's expat package. Seventy per cent of expat children are also learning the local language.
In addition, the low-cost airlines available in the region allow expats to enjoy fantastic weekends away with just a two to three-hour flight.

Overall, why do you think Hong Kong consistently scores highly in your expat surveys?
Hong Kong is a strong economic destination that provides expats with positive personal and career development opportunities. The earning prospects of expats are also better in Hong Kong than at their home countries. It is also one of the best places in the world to start a business, due to its strong economy, culture and business environment, which attract the world's expat entrepreneurs.

Expats also enjoy the local lifestyle and culture. Local cuisine, outdoor activities and the expat-friendly society makes it easy to adapt to the local environment and even consider staying much longer than they originally planned.

Related link
Expat Explorer