31 March 2016
Beyond Reality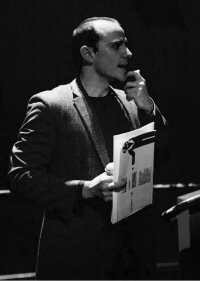 Twentieth Century Fox Home Entertainment's latest endeavour is to bring the immersive movie-going experience to people's homes through virtual reality (VR). The technology creates an interactive, sensory experience that can take cinema lovers beyond their reality and into the worlds of their favourite characters. Robert Powers, Associate Director of Global Business & Technology Strategy at Twentieth Century Fox Home Entertainment, has been working closely with the Fox Innovation Lab for the past year and a half to develop a VR content strategy to tap the "rapidly growing interest" in the VR industry. With three new VR platforms slated for release this year, VR content production is a new market opportunity that Fox is eager to capture. Mr Powers offered his views on the future of the technology at the Digital Entertainment Summit, held during last month's Hong Kong Film and TV Market (FILMART).
Tell us about Virtual Reality.
It is a whole new entertainment medium. We are constantly looking for new ways to integrate technology and entertainment, and over the past three years, VR has begun to emerge again as a possible entertainment platform. It first had its go in the '90s, but it is now coming to the fore again. It is such a new concept and there will be various ways for it to develop. People may go to a theatre to see it or they may go to a theme park to experience it. However, at Fox we have located our VR strategy team within the home entertainment division. We really see VR as a home entertainment platform.
What has changed since the initial emergence of Virtual Reality?
There have been a couple of key events that have spurred this most recent interest in VR. Probably the most notable one was when Facebook bought a small start-up called Oculus VR, which was developing VR technology. When Facebook bought this company, it put VR on the market as a new technology that people were going to be interested in and that Facebook was interested in investing in. Some of the other changes since the 90s are simply that the technology has gotten better. The processing rates, bit rates and the resolution of the screens have developed in a way that now when you do VR, you can get a much more natural and realistic experience. Whereas, in the '90s not only did it look somewhat fake, but the VR could actually make you sick.
What are your company's plans for Virtual Reality?
Fox has a different approach to Virtual Reality. VR is the next medium not just for entertainment but for commercial purposes. Today's audiences are not interested in just going to a movie, then leaving the story world. They want more. We are about to release our first major VR piece for the commercial market. It is a VR experience based on the movie The Martian. You get to play the story as Matt Damon's character and must survive on Mars. You can interact with objects in the world until you are rescued. We are very excited to see people begin to interact with it and get their opinion on it and how they like it.
Which markets are you targeting for Virtual Reality?
It is such a new medium so we are focused on all markets. Certainly the domestic US market is our primary focus, but expanding the content globally is something that we are thinking about exploring. Fox International Productions is very active here [in Asia]. They recently announced a deal with Fox Networks Group to produce Chinese-language films and television. So the Asian market for Fox is definitely one of the major focuses.

How will China's Belt and Road Initiative affect your market strategy?
We are always interested in the way that the Asian market, and specifically the Chinese market, begins to influence other markets and obviously they are making more of a push to make it international. I think that is one of the things Fox is interested in because we are a content company and the international markets have become more important for successful intellectual property (IP) and content production. I think it is something we are definitely interested in and definitely interested in taking advantage of.

Related Links
FILMART
Twentieth Century Fox Home Entertainment