26 April 2016
Isle of Sustainability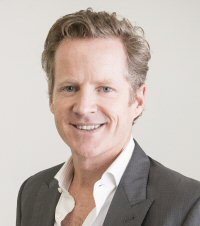 Australian Rory Hunter is founder and CEO of the multi award-winning luxury boutique hotel Song Saa Private Island in Cambodia. In 2014, he relocated with his wife to Hong Kong to expand the business, which is soon to break ground on its second mega-project.

After switching careers to become a pioneer of sustainable resort development, the advertising executive-turned-property entrepreneur developed Song Saa Resorts off the southwest Cambodian coast, and its philanthropic offshoot the Song Saa Foundation. Chosen as one of the World Economic Forum's Young Global Leaders of 2015, Mr Hunter explains how a social mission naturally grew from his brand of eco-tourism.

How did you come to be in Cambodia?
I was working for Saatchi & Saatchi, based in New Zealand, and was offered [by rival firm WPP] the choice of a posting in either Phnom Penh or New York. Mel, my then girlfriend, now wife, thought Cambodia sounded more fun. We would do it for 12 months.

We'd always dreamed of doing something together in property, and Cambodia didn't have the cost barriers of mature markets. We started buying old French colonial buildings, which we would renovate and sell. At the end of 2005, I resigned from WPP and set up Song Saa Resorts.

We'd heard about the islands early on, and rented a fishing boat to start exploring. Each day, we'd stop at a beach more beautiful than the previous one, and on the last day, found a village where the locals told us how hard it was becoming to make a living from fishing – and would we like to buy the whole island for US$15,000? In one of those crazy, serendipitous moments we thought, why not develop an island?
How did you go about the project?
We began by rehabilitating the island – clearing the beaches of rubbish – and started to understand the challenges the community faced from declining fish yields, and lack of access to healthcare and education. We started to weave a social mission into the business from day one.

We'd secured early-stage investor support and had spoken to brands like the Four Seasons, and were ready to go in 2008, when the financial crisis hit, and my wife became ill. After her successful treatment, we started again from scratch. Mel, a designer, sketched it out, and we again found venture partners. Song Saa Private Island comprises 27 villas, all with private pools, some set over the water Maldives-style, and others on the beachfront or hillside.

What role does the Foundation play?
From day one, the foundation has been part of our business success. It had to involve science-led conservation and needs-led community work. Leveraging the hotel infrastructure, it has taken on a life of its own.

Marine conservation is a key area. We established our first marine reserve eight years ago, and have expanded numerous times so that it now encompasses 400 square-kilometres across the archipelago, which we manage on behalf of the government. Prince Albert of Monaco is one of our biggest patrons. We also have volunteers and interns frequently coming in.

We've renovated schools, put in solar power, and installed Wi-Fi. Tourism has an important role to play in providing employment in emerging markets, and we also teach employment skills.

Every month, our Boat of Hope visits outlying islands with a doctor on board, providing basic healthcare and nutritional support. And every year, we partner with International Medical Relief, which sends up to 40 doctors from the United States to treat everyone who lives out there.
"In order to grow and scale up, we needed to be in an ecosystem that gave us the best chance of success. Hong Kong was the standout choice."
Why did you decide to relocate to Hong Kong?
We wanted to do more, both from a business and humanitarian viewpoint, and realised that in order to grow and scale up, we needed to be in an ecosystem that gave us the best chance of success. Hong Kong was the standout choice.

As the global head office of Song Saa Resorts – which now employs 200 people – Hong Kong will be the centre for all sales, marketing, public relations and fundraising efforts going forward. The city is close to Southeast Asia where our current and future developments and projects will be based, and is therefore the perfect hub from which to build our brand and foundation regionally and globally.

What has been the outcome of the Hong Kong move so far?
It has solved our lack of access to finance, talent and IT infrastructure – all the ingredients you need to be successful. We've secured backers for our second project in Song Saa, a 200-hectare responsible tourism development , which has gone from concept stage to close-to market in the 18 months since we moved to Hong Kong, and we hope to break ground on it by the end of this year.

Also, many of our foundation's donor partners are based in Hong Kong. One, who is incredibly generous, donated his US$500,000 sailing yacht, which will be refitted as a permanent medical clinic and marine conservation vessel. There are people with a lot of money in Hong Kong with a desire to give back – they see the impact their contribution can make.

On a personal level, Mel and I are enjoying a wonderful quality of life here. Overall, the move to Hong Kong has been very positive for us.

Why is it important for business to be socially responsible?
Businesses have a huge responsibility to be part of the solution to major global challenges. On a simplistic level, if a business looks at maximising stakeholder value, as opposed to shareholder value, that gives you a different lens to look at your sphere of influence through.

Not everyone has a hotel to leverage off. Creating shared value, and looking at the work your company does, and how that can benefit other stakeholders, might just mean amending your business strategies.

At the same time, more and more consumers expect the businesses they patronise and the brands they support to have ethics that match their own. More businesses are starting to wake up to not just the commercial opportunities, but also the ethical responsibility we have. Humanity has some dramatic issues ahead of us and we all have to make some contribution. Business may be just one part of the solution, but it's in a unique position to play a very important and powerful role.
Related Link
Song Saa Private Island