10 May 2016
Coding Unlocks Power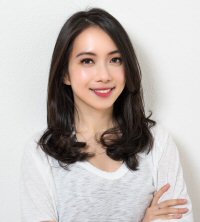 After moving to California's Silicon Valley to learn software development, former Goldman Sachs investment advisor Michelle Sun returned to Hong Kong to set up her education start-up First Code Academy. Ms Sun co-founded the business in 2013 to educate children in computer coding. For her efforts to empower children through technology, Ms Sun was named the 2015 AmCham (American Chamber of Commerce) Young Achiever of the Year.

What led you down the digital road?
I started my career in the financial services industry at Goldman Sachs' investment research division, covering Chinese Internet stocks. In my first three years, I met many Chinese tech businesses, including Alibaba and Tencent, and became really inspired by the tech leaders who are changing the way the entire country is developing. That influenced me to make a leap into building my own technology start-up.

On my first attempt, in 2009, I failed miserably. But because of that, I learned how to code, and moved to San Francisco to learn how to be a full-time software developer.
How did First Code Academy come about?
It started as my Saturday hobby. Based out of the Bay Area, I was involved in a volunteer programme to teach kids how to code on the weekend. There I learned so much and enjoyed it a lot. As someone who had picked up coding way after university, versus a 12-year-old of today, I thought about my education growing up in Hong Kong. I was always good at maths and sciences – and thought, what if someone had told me earlier that this was such a fun topic? When I moved back to Hong Kong in 2013, I felt the urge to bring what I'd learned back to my home town.

First Code Academy was launched in July 2013 with the idea to teach only girls. Parents asked for their sons to be taught as well, so we opened the classes to boys. In March 2015, we expanded to Singapore. In the first workshop, we had 32 girls, aged 10 to 12. Since then, we have taught more than 2,500 students in Hong Kong and Singapore, aged from six years, in coding courses and summer camps. We have a growing pool of instructors: 20 in Hong Kong, and 10 in Singapore.

What do kids learn at First Code Academy?
Kids today are born into a digital matrix of Google, iPhones and tablets. All their lives, they've experienced technology as a consumer. At First Code Academy, they experience technology as a creator. They learn how to make their own apps, programme their own website, and create animation. The younger group can use those skills to build fun things that are very common in their age group. The older ones, from 12 years, also use technology to solve problems around them. We make it fun – our classroom is very activity-based – so it's interactive and collaborative.

Why is it important for kids to learn such skills at a young age?
We've taken a step back to think about the goal of education for young children – and how that has changed since the introduction of technology. Even a decade ago, the teacher was the only person who gave information to a class. Now, in a classroom, every kid has their own laptop. Teachers, however well they present it, can never beat Google in the amount of information they provide. Information is everywhere, and the leaders of tomorrow are not the people who gather the most info, because that playing field is levelled already. What will set them apart is the ability to use technology and solve problems with the information they have at their fingertips. Coding is the tool to unlock that power.

How will this help students later in life?
Coding is not just a technical skill to launch someone to a career in Google, Facebook or LinkedIn. It's a communication skill – you use it regardless of what career you end up choosing. For example, one of our students dreams of becoming a fashion designer – she wants to use coding to customise her fashion runway in the future, and build fabric that is responsive to body types. That is the future, where everything will be touched upon with computing devices – coding is a skill everyone would use to pursue their career and aspirations.
"Coding is not just a technical skill to launch someone to a career in Google, Facebook or LinkedIn. It's a communication skill."
Why was Hong Kong a good place to start the business?
In Hong Kong, we have this edge that most students are very technically savvy. The city is always in the top-three PISA (Programme for International Student Assessment) ranking for maths and science subjects. So we have a strong foundation upon which to build innovation.

LinkedIn founder Reid Hoffman once said that Silicon Valley is a mindset, not a place. I really felt that when I lived there: the start-up community helps each other, in that whenever someone has an idea, everyone in the community helps them to make it happen.

Our classroom motto is, done is better than perfect. We want our students to know it's okay to make mistakes, as long as they try and take something out there to the world.

In Hong Kong, you get a lot of guidance and support along the way. That's the essence of Silicon Valley, and the essence of this metropolitan city as well. I am thankful to have found the "Silicon Valley" in the city that I love – Hong Kong.
Related Link
First Code Academy