28 July 2016
Surround Technology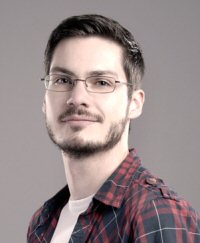 From medical simulations to concerts and corporate events, the market potential of 360-degree video production is rapidly growing in Hong Kong and the Chinese mainland, according to Mats Leubner, Virtual Reality (VR) Director of Bosepark Productions. Founded by media veterans Sebastian Simmert, Su Holder and Chris Guse in Berlin in 2014, the VR agency launched in Hong Kong, its first overseas operation, last November. Mr Leubner says there has been strong response to the company's services since opening in the city.
What are 360-degree videos?
360-degree videos are produced by stitching multiple video sources into one spherical video. Videos are no longer one-directional and viewers can choose any viewing angle by dragging the video, or by tilting their portable device. YouTube started supporting 360-degree videos in March last year and I think the adoption of 360-degree films will proliferate.

Who are your typical clients?
We have attracted interest from a wide array of industries and individuals; from corporations and banks, to private functions such as weddings. For instance, we were involved in shooting a bobsleigh race, organised by [German carmaker] BMW. Specialised 360-degree cameras were securely fixed onto the participants' helmets to capture the excitement of travelling 150 kilometres per hour on a winding ice track.

The services we offer are particularly useful for product demonstration and promotions, such as when airlines launch new plane models or revamp their upper-class service.

Interestingly, we have also received requests in this part of the world to cover private events such as weddings. It is not one of our specialties because the quality and equipment required differ from that of corporate events, but this has led us to consider opening a department for private events.

Are 360-degree videos more difficult to produce?
There is a huge difference equipment-wise. Traditional video is one-directional. For 360-degree videos, all angles and perspectives of an event are taped and captured simultaneously. This makes set-up preparation easier because you don't have to worry about lighting and angle adjustments. Of course the biggest part is post-production, which uses a lot of computer software to stitch the scenes together.
What challenges do producers face using 360-degree technology?
The old way of cutting film, which emphasises smooth transitions between shots on a one-directional view, is no longer possible. We also have to be more aware of the way our cameras move. In the VR world, bumpy and sudden movement may cause motion sickness or vertigo in viewers. But even with these concerns, it is very exciting to be at the forefront and be part of the creation of this development.

How big is the market potential in China?
China is jumping onto this because they favour a fast and effective way of living. [Mainland online shopping platform] Taobao is opening a virtual shop where shoppers can fully immerse themselves in the simulated environment to buy products. It is probably not easy for foreign companies to enter the Chinese market due to difficulties in obtaining selling rights and licenses.

We chose Hong Kong because the Asian market is more open to and enthusiastic about new technologies than Europe. The Hong Kong operation allows people from the whole Asia-Pacific region to approach us. We have been in discussions with some training institutes that want to incorporate our technologies and have talked to people interested in us covering sports events for them.

How do you see the future of the technology?
The advent of 360-degree technology will change many aspects of life. It will allow audiences to fully immerse themselves in captured events for entertainment purposes, whether it is concerts, sporting events or even a flight into space.

As for the gaming industry, computer games already have a base in virtual worlds and it will be impressive to convert them into a 360 degree format. Another important area will be social virtual reality. A whole new form of communication beyond 2D screens or text messages would be made possible.
Related Link
Bosepark Productions