29 Aug 2016
Collaborators in Quality Design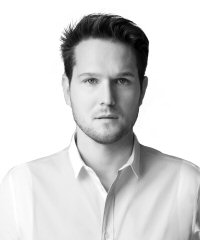 Hailed as the "wunderkind" of German industrial design, Sebastian Herkner has created objects and furniture for manufacturers such as ClassiCon, Dedon, Fontana Arte, La Chance, Moroso, Pulpo, Rosenthal and Very Wood, combining new technologies with traditional craftsmanship, and merging various cultural contexts.

Mr Herkner was in Hong Kong recently to launch his new collection for Dedon, a leading German manufacturer of luxury outdoor furniture. Hong Kong is the Asia-Pacific headquarters for Dedon, established in the city since 2007 to manage sales, marketing, sourcing and customer service for the region. Mr Herkner explains what draws him to Asia.

How do you feel about being described as a wunderkind"?
Titles are given by other people, but of course it's nice to read this because [it means] you've being doing something right. I'm proud of my career, but I couldn't achieve this without the right business partners. Unlike an artist, a designer cannot work on his own. You need good partners to take a product from the first sketch to successful project – it's always a collaboration. Dedon is a strong partner. We worked on the Dedon collection, called MBRACE, for three years, with amazing craftsmen and engineers, and a great team. That's very important.
"Unlike an artist, a designer cannot work on his own. You need good partners to take a product from the first sketch to successful project – it's always a collaboration."
How did your connection with Asia come about?
I think Asians really like my design approach: I've been invited to give lectures and workshops in the region. As a designer, I like to work with craftsmen, and you can still find a lot of special crafts in Asia. In Europe, craftsmanship is becoming more and more lost.

My first overseas trip [after establishing Sebastian Herkner Studio in Offenbach, Germany] took me to Shanghai eight years ago, and now I'm in the region several times a year. This is my second visit to Hong Kong, and it's clear why Dedon is here.

Why is that?
The company's production base is in Cebu in the Philippines, where there is huge expertise in weaving. The famous Dedon fibre itself is produced at its headquarters in Lüneburg, Germany, and shipped to the Philippines. So it is really an intercultural collaboration of technology and traditional crafts.

Hong Kong is in the centre of Asia-Pacific, close to production in Cebu and a creative hub in its own right. Amazing hotels and galleries are located here, attracting international people to live in and visit the city, connecting Asian and Western cultures, and making Hong Kong very inspiring and vibrant.

What drew you to partner with Dedon?
Design involves different aspects. It's about function but also about beauty and the senses. Good design needs a certain quality of craftsmanship. If you think about premium products, they all have details done by hand by manufacturers and craftsmen. The Dedon fibre has the highest standards for outdoor furniture; it remains stable and the colours stay bright for many years. The people of Cebu add personality to the products by transferring the idea of the designer into a stunning piece of furniture.

Tell us about the new collection, MBRACE.
Currently, there are four pieces in the collection – a wingback chair, lounger, rocking chair and footstool – in three colours. We presented it at Salone del Mobile Milan in April and it was a huge success. After the fair, all our weavers had to do the MBRACE collection because the feedback was stunning. We are now working on nine new pieces, and additional colours, which will be shown at the Dedon exhibition in Lüneburg later this year, and launch in Milan next April.

What do you do during your free time in Hong Kong?
Go shopping! I like to pick up interesting objects on my travels, and tomorrow on my day off I will explore the city's vintage furniture shops.
Related Links
Dedon
Sebastian Herkner