20 Dec 2016
Forecast for Steady Trade in the New Year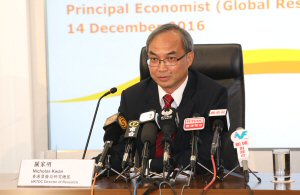 Despite challenges facing the global economy, Hong Kong's exports are expected to stabilise in 2017, with improvements in export value and volume compared to this year. The Hong Kong Trade Development Council (HKTDC) Research forecasts export volume to increase 0.5 per cent in the fourth quarter of 2016 (4Q16), and export value to remain flat in 2017. That's compared to estimates of zero per cent and minus two per cent respectively for 2016.

"The 4Q16 Export Index shows a deterioration in the overall confidence of Hong Kong exporters in the near term, although they maintain a neutral outlook towards 2017 as a whole," said Nicholas Kwan, HKTDC Director of Research. "Barring rising trade tensions triggered by US President-elect Donald Trump's protectionist policies, any deflationary shocks in the European Union and Japan, untamed volatility of capital markets, a marked slowdown of the Chinese economy or escalated geopolitical tensions, our forecast is for Hong Kong exports to become stable in the year ahead."
Neutral Sentiment
The Export Index gauges exporter confidence, with a reading below 50 indicating a pessimistic sentiment during the quarter and signaling a contraction in Hong Kong exports over the short term. The overall HKTDC Export Index for 4Q16 was 33.7, down 5.1 compared to the previous quarter. "Although many remain pessimistic with regard to their likely export performance over the short-term, exporters maintain a neutral outlook towards next year. Indeed, 59 per cent of respondents expect their sales to increase or remain unchanged in 2017," said Mr Kwan.
Despite continued challenges, the world economy is expected to see some improvement in 2017, but any growth is likely to remain sluggish and patchy. "While the US economy looks set to gain traction in 2017, the EU and Japan will remain in a slower lane. Growth prospects for the emerging economies will also be mixed," said Daniel Poon, HKTDC Principal Economist (Global Research). "As the economies reliant on natural resources should bottom out in sync with steadier oil and commodity prices, China will see slower growth amid continued restructuring, although developing Asia should continue to be a stand-out performer."
Bright Spots


With some improvement in prospects for overall exports, HKTDC Research identified certain bright spots in various industries:

• Electronics: Augmented Reality (AR) and virtual reality (VR) applications expected to fuel growth; market optimistic about wearable electronics, notably for health and sports-related wearables, as well as smart home products, including smart lighting.

• Garment: World clothing consumption should strengthen slightly in line with the bumpy revival of the global economy. Yet most consumers are expected to stick to down-to-earth items that offer comfort, function and value-for-money.

• Toys: Toy sales should steadily pick up on the back of improving economic conditions, led by licensed toys, STEAM (science, technology, engineering, arts and maths) toys and those that incorporate VR and AR applications.

• Timepieces: Hong Kong exporters are cautiously optimistic about the overall sales outlook for 2017; smart watches, classic designs and less expensive watches to lead sales.

• Jewellery: Recovery of the global economy should be a positive development for jewellery exports; good design, quality and craftsmanship are key factors.
Bangladesh as Alternative Production Base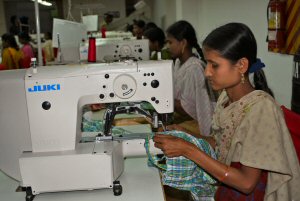 Amid continuing rises in land, labour and other production costs on the Chinese mainland, HKTDC Research conducted a study in Bangladesh to help companies identify new alternative manufacturing bases in the region.

"Bangladesh is relatively less exploited as a production base by Hong Kong manufacturers compared with Southeast Asian countries such as Vietnam and Cambodia, despite the country's comparatively lower labour costs," said Dickson Ho, HKTDC Principal Economist (Asian and Emerging Markets). Mr Ho noted that Hong Kong manufacturers with operations in either Dhaka or Chittagong all agreed that the labour cost advantage and abundant labour supply will likely be sustainable over a much longer period of time than in Southeast Asia. Mr Ho said companies considering a move to South Asia should consider Bangladesh a long-term commitment, as costs related to staff training and management, as well as infrastructure challenges, would likely affect returns in the short-term.
Belt and Road Services Demand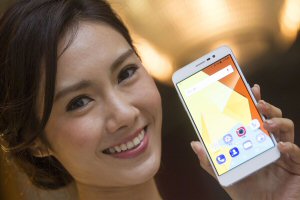 Amid growing awareness of the opportunities arising from the Belt and Road Initiative, HKTDC Research surveyed companies in the South China region to gauge the enthusiasm of mainland enterprises for investing in economies along the Belt and Road and to assess their need for professional services.

The survey results indicate that many of the mainland enterprises interviewed (50%) regard Hong Kong as the preferred location for seeking professional services outside of the mainland to capitalise on Belt and Road opportunities. Their required services are largely related to sales and marketing strategies (as indicated by 55% of the respondents), marketing activities tailored for Belt and Road markets (38%), product development and design (32%) and brand design (28%). "These represent good opportunities for Hong Kong's services providers," said Wing Chu, HKTDC Senior Economist (Greater China Research Team).

Among enterprises that would consider tapping Belt and Road opportunities, a great majority (83%) would focus on Southeast Asian countries, including those in ASEAN, followed by South Asia (27%) and Central and Eastern Europe (24%). Most of the companies surveyed said they intend to sell more consumer and industrial products to these markets (88%). Some also expressed interest in entering Belt and Road economies to set up manufacturing facilities (36%) or to source various types of consumer goods / foodstuff or raw materials (35%).