5 Jan 2017
Dollars and Sense at Elderly Expo
According to China's National Bureau of Statistics, the country was home to more than 222 million people aged 60 or older as of the end of 2015, representing 16.1 per cent of the total population. The number of elderly aged over-65 totaled 143 million, which is about 10.5 per cent of the population. The sales of goods and services to this growing demographic are expected to be worth Rmb106 trillion by 2050, up from just Rmb4 trillion in 2014. As a proportion of GDP, this will rise from eight per cent to 33 per cent over the same period, making the Chinese mainland's silver hair market the world's largest.
Retirement Pre-planning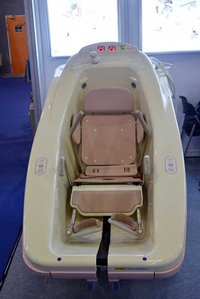 The number of financial services products targeting the elderly has grown dramatically, reflecting both the demographic shift and the higher overall level of disposable income across the mainland. With heightened awareness of the extended portfolio of insurance and investment products now available, there has also been a greater willingness among younger people to begin making appropriate provisions for their later years far earlier.

At the November Silver Industry Exhibition, held in Guangzhou, one company looking to capitalise on the trend was Taikang Management, which debuted its Taikang Community Guangzhou project, an upmarket nursing facility in the Luogang New City district of Guangzhou. According to Xu Zhitong, the company's Marketing Manager, the project targets Taikang Insurance policyholders, giving them the option to extend their coverage to cover nursing care.

The opening of the Taikang Community Guangzhou in December 2015 made it the third nursing-care establishment for the company, which has existing facilities in Beijing and Shanghai. The company plans 15 to 20 additional projects, with sites already earmarked in Suzhou, Chengdu, Wuhan, Hangzhou, Sanya and Qingdao.

"An increasing number of young people are now buying our insurance products," said Mr Xu. "In the past, people did not consider buying insurance products until they were approaching retirement. Now, a significant number of 30-to-40-year-olds are already starting to make plans for their old age."
Nursing Care Communities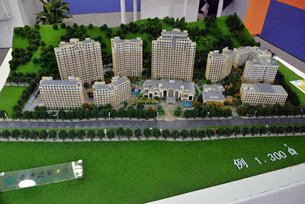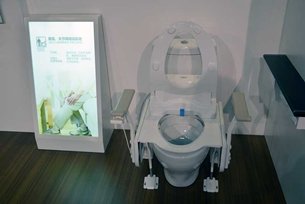 Under Taikang's business model, policyholders receive investment returns through their insurance, which may then be used to pay for the provision of nursing care. Policyholders may also pass on these benefits to family members without adversely affecting future claims, if they have no immediate need for such services themselves. The company also offers nursing care services to non-life insurance policyholders based on a security deposit currently ranging from Rmb1 million to Rmb2 million (US$145,000-290,000).

All Taikang Community facilities are said to comply with Continuing Care Retirement Community (CCRC) requirements, while providing four options: independent living, assisted living, professional nursing care and memory care. In the case of the Guangzhou facility, this comprises 10 buildings capable of accommodating up to 1,300 residents. The site includes a convalescent hospital, nursing care building, six residential blocks, a club house and a recreational area.

According to Mr Xu, among the key selling points of the Taikang Community is its nationwide network, which allows residents to temporarily relocate from Beijing to Sanya during the colder months.

Another company active in the nursing care sector is Poly-Anping Pension Care Investment Management. It plans to build 80 to 100 senior care projects across the mainland. Guangzhou-based Goodfield, a healthcare investment firm, meanwhile, unveiled its large-scale senior care complex, said to combine senior care with organic farming and ecological tourism.
Elderly Care Big Data
Apart from nursing facilities, smart elderly care was another recurring theme with the trend towards combining elderly care regimes with smart devices that acquire, analyse and share healthcare data.

Looking to take the lead was Shenzhen Colorful Internet Technology, which featured its smart living service platform for middle-aged and elderly people, Caihong Zaixian (Colourfuline), as well as its range of senior-oriented games. According to Tong Yi, the company's Marketing Director, its voice-controlled all-in-one computer, ultra-thin tablet and smartwatch provide a range of elderly services, including entertainment, healthcare, social networking and travel opportunities.

Overall, the defining feature of the company's product range is said to be the voice-control function. "Many elderly people struggle to operate electronic products, but our range allows users to complete complicated tasks by verbal orders," said Mr Yi. "The Caihong Zaixian app, for example, can be used to make medical appointments and to retrieve information on healthcare and wellness issues."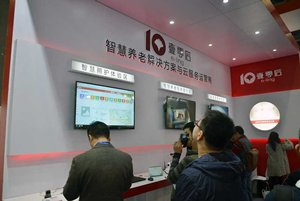 Apart from developing proprietary hardware and software products, Colorful also plans to launch the Colorful Health Cloud, a dedicated senior care information management system. It manages important big data related to the elderly sector, including relevant age, height, bodyweight, family background and medical history details. The system also allows senior care institutions to deliver any required healthcare information to the elderly every day, with staff members alerted to make house calls where there is no response.

Several other smart products on show were designed to enrich the lives of the elderly, while improving their health. Shenzhen Glamour Bedding Supplies, for instance, featured a palm-sized sleeping aid, complete with an alpha brainwave chip, which is said to safely adjust the user's thought patterns, reducing the time taken to fall asleep while also extending the period of deep sleep.
The device can also continuously monitor the user's heart rate, respiratory rate, duration of deep and shallow sleep, and body movement. The families of elderly users can instantaneously and accurately access this data via a smartphone app.
For more China market opportunities, please visit: http://research.hktdc.com.