27 Jan 2017
Gateway to Free Trade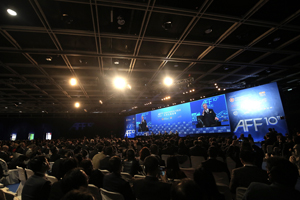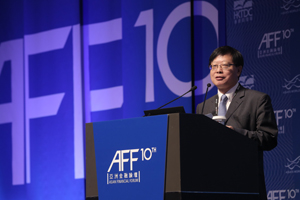 The future of global trade dominated proceedings at this year's Asian Financial Forum (AFF), held 16-17 January, in Hong Kong. Under the theme "Asia: Driving Change, Innovation and Connectivity," the event's 10th edition featured some 100 high-level speakers offering insights into global economic trends as well as investment opportunities in Asia for the coming year. The two-day forum, co-organised by the Hong Kong Government and the Hong Kong Trade Development Council (HKTDC), welcomed more than 2,800 participants.

The potential rise of trade protectionism loomed large at this year's AFF with the start of a new US administration under President Donald Trump. "The outcome of the future US global trade policy is the one thing that has got everyone's attention," said Raymond Conner, Vice-Chairman, The Boeing Company, who was among a high-powered panel discussing the global economic outlook. Mr Conner noted that 40 million jobs in the US are tied to global trade, which is now at a moment of great uncertainty.

With Sino-US trade ties likely to suffer the biggest fallout, speakers warned against any moves towards protectionism. "As the world's number one and two largest economies, it is important to work together to achieve a smooth working relationship," said Ding Xuedong, Chairman and CEO of China Investment Corporation. "There is no need for a trade war. Instead, I believe China and the US should collaborate to develop new business models."
Unique Opportunity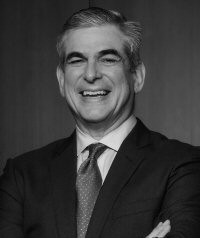 Amid the spectre of growing protectionism, Asia stands as a beacon to expanding free trade. ASEAN, in particular, which formed the ASEAN Economic Community two years ago, has also become China's major trading partner, with bilateral trade worth US$472.16 billion in 2015. And despite Washington officially withdrawing from the Trans-Pacific Partnership Agreement, ASEAN remains on track to draw up a separate free trade agreement with China, Japan, Korea, Australia, New Zealand and India, under the Regional Comprehensive Economic Partnership (RCEP).

"I think the natural winner will be RCEP," said Jaime Augusto Zobel De Ayala, Chairman and CEO of the Philippines' Ayala Corporation. "There's a renewed opportunity here, as the United States and Europe potentially close, for China to go on fifth gear and use RCEP as a way of encouraging a continuing open trading environment within our region. That's a unique opportunity."
Belt and Road Initiative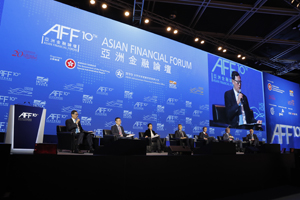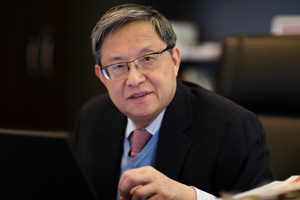 China's Belt and Road Initiative, in particular, promises to help further the region's economic development through trade and infrastructure investment. The development strategy to promote economic cooperation among countries along the proposed Belt and Road routes figured prominently at the workshop "Infrastructure Financing in Asia: Prospects and Challenges." Speaking at the panel, Zhou Wenzhong, Secretary-General, Boao Forum for Asia, said that 40 Belt and Road projects were underway at the beginning of the year. With connectivity at the heart of the Initiative, more than 100 countries and organisations to date have expressed interest in taking part, with US$100 billion worth of port and rail projects signed, according to Liu Jian, Director General of the Chinese Finance Ministry's Department of International Economic Relations.

With infrastructure a priority, Mr Liu called for a coordinated effort among stakeholders. "We need a multi-tier financing platform and more cooperation," said Mr Liu, who noted that some US$800 billion is expected to be spent on infrastructure projects alone. "There are many differences, many technical problems to overcome and different laws and regulations among countries. Implementing the projects won't be easy. We must work together.

"Hong Kong has a significant role as a financial centre," he said. "We need more long-term investors, such as pension and insurance funds. We can take reference from Europe regarding long-term investment."
Future of Finance
Discussions on connectivity were not solely confined to infrastructure. Improving connectivity through technological innovation was also discussed at AFF. In particular, financial technology or Fintech was widely seen as the future of financial services. Having already revolutionised many aspects of the industry, Fintech, speakers at a workshop said, is entering its third phase of development revolving around artificial intelligence and big data.

The Chinese mainland is among countries driving Fintech development, amid growth of Internet payments in the country. "Internet payment in China is already a very major, the most mature part of Fintech," said Professor Ba Shusong, Chief China Economist at the Hong Kong Exchanges and Clearing, Ltd. Mainland companies such as the Alibaba Group have used their big data and media capabilities to move to the next part of the supply chain," said Professor Ba.
Global Risks
Several polls were taken during the two-day event to gauge sentiment among AFF participants on various economic issues. The survey found that nearly half of the attendees (49%) are neutral on the outlook for the global economy this year; among the remaining participants, more (31%) are pessimistic compared to those who are optimistic (20%) towards the economy. However, the percentage of participants voting pessimistic is lower than at last year's AFF, indicating business expectations have slightly improved.

Forty-five per cent of attendees think the biggest global economic risk is the policy direction of the new US administration, while 19 per cent of attendees identified heightened geopolitical tension as another potential risk.
Rosy Prospects
On-site polling results also showed that the highest number of attendees (38%) think China will offer the best investment returns in 2017, an increase of 7.7 percentage points compared to the same poll last year. Twenty-six per cent of attendees said the US is likely to offer the best return on investment.

Meanwhile, 15 per cent and 10 per cent expect good returns from Southeast Asia and India respectively. However, more than half of the attendees (52%) expect that China's GDP growth will slow to between six and 6.5 per cent; 36 per cent of attendees think annual growth will exceed 6.5 per cent. Twenty-three per cent of attendees said the main growth engine is domestic demand (23%), followed by economic liberalisation and structural reform (18%) and proactive fiscal policies (17%) and the Belt and Road Initiative (17%). Seventy-seven per cent of attendees expect the Belt and Road Initiative to yield substantial economic benefits to most, if not all, ASEAN countries.
Related Links