28 Feb 2017
From Brick to Click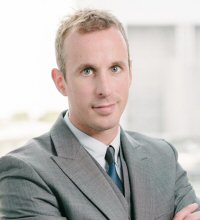 As brands scramble to transform their business in a changing retail environment, Paul Shelton, Director of recruitment agency Randstad HK, explains where opportunities lie, and why innovation is the way ahead.

Who are the winners in the current retail environment?
Recent statistics indicate how the retail landscape has changed – for everyone. In Hong Kong, sales have declined in many sectors, and we know that tourism numbers from the Chinese mainland are also down from their previous highs.

Amid this climate of uncertainty, a new opportunity has presented itself to overseas fast-fashion and mid-priced brands. With shop rents down as landlords meet the market, these new fashion houses are leveraging the low cost to enter or expand their operations in Hong Kong, a tactic that may previously have been cost-prohibitive.

How do smaller players fare?
As the retail landscape continues to adapt to the "new normal" of our times, big-name brands no longer dominate the market; the current slump has allowed smaller players to emerge and innovate. Some do this through pop-up stores. Historically not quite so popular, pop-ups are gaining recognition by smaller brands as a good way to drive awareness, as well as test the viability of a longer term arrangements.

With this opportunity for smaller organisations to stretch their legs and compete with the larger brands on a more level playing field, it will be interesting to see how the retail landscape will change in the longer term.
"Brands should have a well thought-out digital strategy that captures the essence of the brand and provides a seamless brick-to-click experience."
Why is innovation the way forward for retail companies?
E-commerce-focused organisations continue to take market share from traditional retailers that have failed to implement their own digital strategies. Successful retailers have clearly understood the need to move onto digital platforms. Key players are making moves and scrambling to implement new e-commerce platforms to complement their business strategies.

Most global retailers will now have CRM (customer relationship management) systems, and Hong Kong retailers are well-placed to use these on a global level. Hong Kong is often a hub, therefore travellers from London, for example, should be notified of what brands have on offer before they land in Hong Kong.

We now see previously solely online retailers setting up physical stores – a trend that is happening in Hong Kong, too. Traditional brick retailers need to do vice versa. The use of social media is crucial: Instagram, for example, is now used not only as a social media platform, but will make the cross-over to an e-retailer. Brands should have a well thought-out digital strategy that captures the essence of the brand and provides a seamless brick-to-click experience.

How else can retailers adapt?
The use of robots in retail is gaining momentum, mainly providing online customer service as well as recommending additional purchases to the customer. Supply chains are in a period of change due to technology. Rarely does a traditional retailer get it right when they go into online. But they have no choice, many companies have already been left behind. Hiring high-level e-commerce professionals will save money in the long run. Having the correct expertise is key.

What does this mean for jobs in the sector?
To meet the fast pace of change in retail and variances in consumer tastes, buyers as well as senior-level merchandisers have emerged as sought-after candidates. Retail organisations have a growing need for experienced buyers who are able to select the right products and adapt product line-ups to suit the fast-changing consumer demands.

Digital skills have also become highly sought-after and the rush for candidates with digital and analytical experience has led to a large talent gap.

Traditional retailers that have recognised the gap have started seeking candidates with experience to support and manage the implementation of e-commerce platforms. With the sharpened focus on e-commerce from new and traditional retail players, digital marketing skills are also increasingly in demand.

How are retailers in Hong Kong placed to navigate through these uncharted waters?
Hong Kong has been fairly slow on the uptake of e-commerce, generally because consumers can buy products at numerous locations all within a short MTR ride. To help make the transition, Hong Kong is fortunate to have some leading e-commerce professionals, as well as developers capable of building the right platforms. The online strategy for Asia will be slightly different from the rest of the world due to the usage of different apps and reliance on bloggers who have celebrity status.

There's also the option to move to a more economical location, freeing up cash for a better online offering. Retailers also have the opportunity to rediscover the art of "clienteling"— really knowing their customer base, using their CRM system well, and taking care of their VIP clients. The days of waiting for "unknown" customers from the PRC to walk into their stores are well and truly over for now.
Related Link
Randstad HK