6 March 2017
Indie Fashion Scene
High-end international brands have long held court alongside local Hong Kong designers, who are enjoying greater visibility in Hong Kong's vibrant fashion retail market.

The city's deep-rooted love of luxury has seen names like Gucci and Hermes open multiple stores in the city – stores that have co-existed with a stable of local apparel brands, such as Giordano, Baleno, Bossini and Esprit.

By 2014, consumers' tastes had diversified and fast-fashion overseas brands began descending on Hong Kong. The arrival of names like Topshop, American Eagle, H&M, Zara and Mango added yet more to the mix in Asia's favourite shopping destination. Now that shop rents are finally becoming more affordable, independent fashion retailers are increasingly making their presence felt.
Structural Change
In a report by commercial real estate firm CBRE, Joe Lin, Executive Director, Retail Services at CBRE Hong Kong, said that the city is undergoing a period of structural change.

"Over the previous decade, high-street shop landlords have reaped the benefits of strong demand from luxury retailers and massive rental growth." Mr Lin noted that in the past 12 months, luxury retailers have adjusted their leasing strategies to save costs. "Landlords have become more realistic on rental negotiations, enabling more mid-range brands to tap into prime locations at relatively affordable rental levels."

The trend has opened the door for mid-market brands to expand, and for the rise of independent labels.

"More independent stores are coming back to the market, streets, malls, and even some up-and-coming revitalised buildings in the traditional industrial districts, such as Lai Chi Kok and Kwun Tong," said Mr Lin. "They modernise the decoration and with the decent F&B outlets that draw good foot-traffic to these areas, independent retailers also benefit from this new trend."
Refined Taste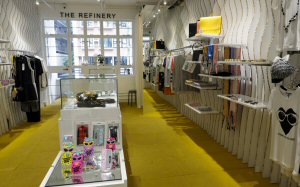 British fashion designer Elizabeth Lau established The Refinery in 2014 after moving to Hong Kong with her husband. Ms Lau said she saw an opportunity to "curate for individuals" in Hong Kong by introducing unique fashion, accessories and lifestyle brands from around the world.

Her first store, at the creative and design hub PMQ in Central, found a steady following, and in January 2016, The Refinery opened a second retail outlet in Tai Koo.
Fashion Edit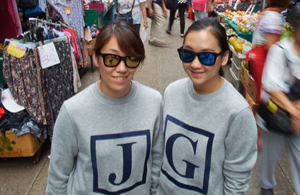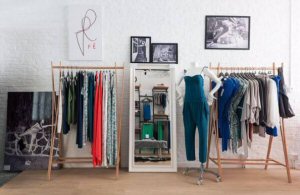 Partners in fashion Genevieve Chew and Jacqueline Chak, an accountant and architect respectively, launched EDIT in Central in 2012 as a concept store stocking emerging brands. They later created their own in-house label, which is described as "one part eclectic femininity and the other relaxed ease." Their collections are worn by fashion personalities such as Yasmin Sewell, Margaret Zhang and Amanda Strang. The partners have also designed uniforms for Hong Kong's new boutique Tribute Hotel in Kowloon.

Fé Valvekens is another career-change entrepreneur who found her fashion foothold in Hong Kong. German-born Ms Valvekens is a qualified engineer who founded fashion label A Day with Fé, blending daywear with yoga wear. Her PMQ store in Central also holds yoga and fashion styling workshops.
Quality Indie Labels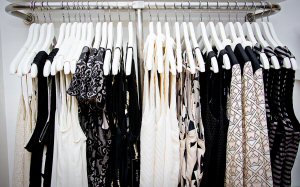 Building on her established career in fashion, US expat Jamie Dredge co-founded Polkadot Boutique on Hollywood Road, Central, in 2011. After moving to Hong Kong two years earlier, Ms Dredge spotted a gap between high-end luxury designers and mass-market clothing in Hong Kong.

Her idea was to offer quality, well-designed womenswear and accessories from indie labels in the US, as well as supporting upcoming local designers.

"We still have our local-based designers, but are also working with hot new labels out of Los Angeles and New York," she said. Examples include Yumi Kim and Blank NYC Denim from New York, Veronica M from Los Angeles, and Hong Kong's What the Frock?!.

Being an independent retailer in Hong Kong has its challenges, said Ms Dredge. She pointed out that rents remain high, especially for smaller operators who don't have the negotiating leverage of a famous brand. The demise of free print lifestyle magazine HK Magazine, which folded last year after 25 years, closed one door for independents to build a profile – and paid advertising is expensive. "We now have to work harder on our social media channels – and be more creative in our promotions," Ms Dredge said.

On the other hand, word-of-mouth networking is an advantage in a city as close knit as Hong Kong.
Pop-ups and Collaborations
One of Polkadot's strategies is to host events where customers can meet the designers for a social night out, which might involve hair and make-up as well as fashion. One of the "biggest perks of Hong Kong" is the willingness of businesses to collaborate with each other, Ms Dredge said.

"Hong Kong is great for doing pop-up events and collaborations, which get the customers involved," she said.
"Hong Kong is great for doing pop-up events and collaborations, which get the customers involved."
It also illustrates how a physical boutique can still be successful, despite the challenges of online shopping.
"People still like to feel the clothes, to try them on, to talk to the designer," she said.

"A lot of our garments are unique, and many of them exclusive," said Ms Dredge. "Our customers aren't walking around seeing other people dressed the same, and that's why they come to us."
Related Links
A Day with Fé blends
EDIT
Polkadot Boutique
The Refinery