14 March 2017
Light in the Export Tunnel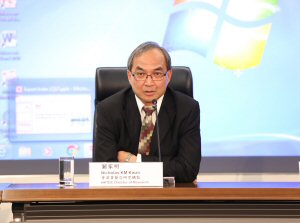 In its latest findings, the Hong Kong Trade Development Council's (HKTDC) Export Index for the first quarter of 2017 (1Q17), rose to 47.1, an increase of 13.4 from the fourth quarter of 2016, marking the biggest jump in recent years, although it remains below the watershed mark of 50.

"Despite the still challenging global trade environment, export confidence is on the mend," said Nicholas Kwan, HKTDC Director of Research, who forecasts export volume to increase 0.5 per cent and export value to remain flat for the year. "Overall, exporters have been much less pessimistic with regard to their likely export performance over the short-term, yet the reading below 50 might still indicate sluggish export performance."

The Export Index gauges exporter confidence, with a reading below 50 indicating a pessimistic sentiment during the quarter and signaling a contraction in Hong Kong exports over the short-term.
The figures reflected positive changes in export sentiment for major industries, with indices for machinery, electronics, toys, jewellery and timepieces recording a moderate increase. The best-performing industry, the machinery sector, reported the highest reading of 50, a rise of 15.1 from the previous quarter. All other industries reported stronger readings, but remained in negative territory, with significant gains seen for toys (48.3), electronics (48.2), jewellery (45.1) and timepieces (41.7). "The clothing sector index rebounded to 38 for 1Q17, but remained the most pessimistic among the major industries," said Mr Kwan.
Global Economy Gathers Steam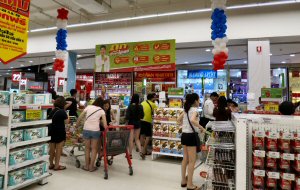 Despite a guarded global economic growth outlook last year, the world economy gathered steam in the first quarter of this year. "Export confidence was up with regard to all major markets. Of these, the United States saw the highest level of confidence in the first quarter of 2017 (50.3), followed closely by Japan (49.8) and the Chinese mainland (49.5). Coming in with 48.7, the European Union was the worst performer," said Daniel Poon, HKTDC Principal Economist (Global Research).

Meanwhile, the events of Brexit and the threat of United States protectionism under the Trump administration failed to have much impact on export performance. "Eighty-six per cent of respondents (83% for 3Q16) reported no impact so far from Brexit, while 13 per cent (17% for 3Q16) said it had caused a negative impact. Among those affected, most said they would respond by developing new markets, downsizing the company and hedging against counterpart default risk," said Mr Poon. "As for the likely impact from protectionism, 71 per cent of respondents said they expected no impact on their export performance, while 27 per cent said it would have a negative impact. Those affected said they would respond by boosting the development of markets outside the US, and by increasing the added value of the products to enhance competitiveness."
India Investment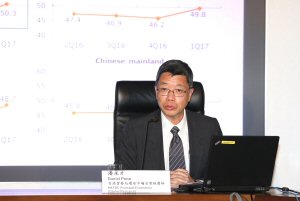 With higher production costs on the Chinese mainland, one way some companies are seeking to raise their competitiveness is by exploring alternative manufacturing bases elsewhere in Asia. HKTDC Research organised a visit to India recently to assess the country's market potential and suitability as a potential production base.

According to Dickson Ho, HKTDC Principal Economist (Asian and Emerging Markets), India remains the world's fastest-growing major economy with robust economic growth of 7.6 per cent projected in 2017, attracting many foreign companies to tap the Indian market. The Indian government has also implemented a number of business-friendly policies to encourage foreign direct investment (FDI) in a wider range of industries.

Together with rising labour productivity, more foreign investors have been setting up production units or assembly plants, in particular the electronics/mobile products sector. In February, Apple announced plans to produce iPhones in Bangalore.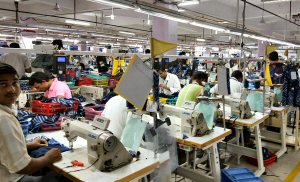 "HKTDC Research team visited more than 10 major states in India. Gujarat and Maharashtra in West India, as well as Telangana and Andhra Pradesh in South India are identified as states with better potential for industrial relocation and business opportunities," said Mr Ho. He advised Hong Kong companies to consider first relocating factories to the industrial parks of these regions.

Mr Ho cited Andhra Pradesh, Telangana, Gujarat and Maharashtra as holding leading positions in the Ease of Doing Business (EODB) Reform Rankings. "Andhra Pradesh and Telangana, in particular, are high on the EODB list by providing a single-window system to businesses, enabling the issuance of construction permits and streamlining environmental registration," he said.

In contrast, he said despite abundant cheap labour and lower land and utility costs in the eastern Indian states of west Bengal and Odisha, economic development in these two states is relatively slow and there is a lower awareness about increasing manufacturing and attracting foreign direct investment when compared with West and South India. He also noted that while first-mover advantage in these east Indian states may present potential, the business environment there is very challenging. "Very few industrial parks have been set up and utilities as well as logistics infrastructure need modernising to support future economic development."