24 March 2017
Meals on Wheels
Online food delivery platforms in Hong Kong are spicing up the F&B scene. Three major players – foodpanda, Deliveroo and the latest, UberEATS – have launched in Hong Kong in recent years, and are enjoying steady growth. The city's density provides favourable logistics for a time-sensitive business like cooked-food delivery, and for busy people, having ready-made restaurant meals delivered to their home or workplace is a convenient and efficient option.

Early-mover foodpanda, a Berlin-headquartered company backed by investors including Rocket Internet and Goldman Sachs, landed in Hong Kong in June 2014. Acquired last December by Delivery Hero, the world's biggest online food ordering and delivery marketplace, foodpanda processes about two million monthly orders across 22 countries in Eastern Europe, the MENA region and Asia.
Convenience Counts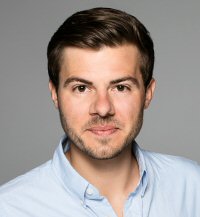 Hong Kong people's passion for food means there is always demand for new dishes and special cuisines, said Alexander Roth, CEO and Managing Director Hong Kong. "With long working hours and intense working schedules, residents depend more on services and technology, such as food delivery couriers, for convenience.

"Coupled with this and the fact that Hong Kong is highly digitalised, the market is a natural choice for foodpanda," he continued. "Residents have embraced new technology and are always ready to explore innovative services." In 2016, the total downloads of foodpanda app exceeded 450,000 in Hong Kong, and about 70 per cent of transactions were completed via the app.

The number of orders received varies each day and depends on several factors including weather conditions, Mr Roth said. "Weekends and public holidays are typically also busier for foodpanda. We recorded an average year-on-year order growth rate of 450 per cent in 2016."

Hong Kong has a dynamic demographic, with different expectations when it comes to food, he continued. "It's a city that is traditional yet adventurous at the same time. What foodpanda does is deliver a diversity of cuisines to customers, from restaurant-chain favourites to small local hidden gems."
Competition Benefits All
The competition now in the market "is essential for constant innovation," Mr Roth said. "Having more players in the market will help to increase public awareness of online food delivery services, which was a challenge in the beginning when we first entered the market."

The company said that B2B partnerships work well in Hong Kong. "foodpanda has collaborated with a number of partners, including OpenRice, Hong Kong's largest online source for restaurant information; and Asia Miles [the airline loyalty programme]," Mr Roth said.
Lean Business Model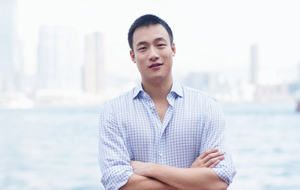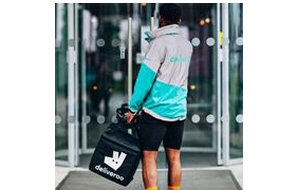 UK-headquartered Deliveroo opened in Hong Kong in November 2015, simultaneously launching in Singapore, Australia and the United Arab Emirates. Company co-founders Will Shu and Greg Orlowski set up the business in London two years earlier.

The business model "is great for everyone," said Brian Lo, General Manager, Deliveroo Hong Kong. "Customers get high-quality food delivered to them quickly; restaurants that don't typically offer takeaway can increase revenues by 30 per cent or more; and deliverers [self-employed cyclists and motorcyclists] enjoy flexible, well-paid work," Now in more than 130 cities across the world, fuelled by US$475 million worth of investment from the likes of Accel and Index Ventures, Deliveroo "is growing at phenomenal speed," Mr Lo said.
Double-digit Growth
"In Hong Kong, we have seen a double-digit percentage of growth in orders month-on-month since launch, with growth accelerating in 2017. We predict that we will have over 3,500 restaurants on the platform by year's end," said Mr Lo, who noted that this year the company will focus on expanding across the New Territories.
Uber Zooms In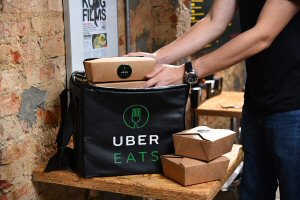 Late October, UberEATS arrived on the Hong Kong scene. Debuting in Toronto, Canada in December 2015 by piggybacking on the app of its ride-share American parent firm, UberEATS soon spun off to a dedicated app due to high demand. It is now present in 60 cities around the world, with Hong Kong its third market in Asia, after Singapore and Tokyo. "We have now launched in Taipei and Beijing, and plan to enter India soon," said Horace Lam, General Manager of UberEATS Hong Kong.

Mr Lam described Hong Kong as a unique yet nascent market for the food-delivery business, as the city's high density, and its sheer volume of F&B businesses, makes for food-delivery operational efficiencies. Compared to cities around the world, he said, Hong Kong has the shortest dispatch radius between restaurant and customer.

"In some western cities, in Australia and the US, we can deliver up to four, five, six kilometres. In Hong Kong, our average delivery distance is between one and 1.3 kilometres," he said. "With this much shorter delivery distance, our courier partners can do more trips within an hour, therefore creating a higher efficiency output. That's one of the reasons why we think Hong Kong is a super-interesting market for us."

Double-digit growth was recorded month-on-month following start-up, including a "surprising" spike in demand over the Christmas/New Year/Lunar New Year holiday period. The dollar volume per order during this period also went up by at least 30 per cent. "This shows there is big demand for food delivery during holidays," he said.

As the newest market entrant, Mr Lam doesn't view the competition as a threat. "Compared to mature markets like Singapore, London and New York, the penetration rate for food delivery in Hong Kong is still quite low. There is a lot of education to be done in the market, not only to consumers, but also to restaurant and courier partners. We feel that with more options in the city, it is good for consumers and end users, as all three platforms together offer a wide range of restaurant coverage.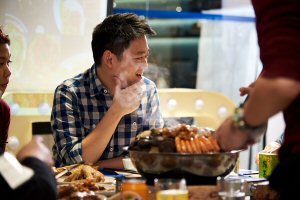 "Restaurant operators welcome a new player to the market because for them it's a new revenue channel. They also appreciate our coverage of the user data base in Hong Kong as well as some of the branding and marketing campaigns Uber is known for."

Competition is even a win-win for the three main operators in the food- delivery space to date, he added.

"Imagine a place where the market penetration is low and you are the only player trying to break this barrier and educate the market. It could be quite challenging.

"We don't really think of our competitors in terms of how much order we are winning this week. Uber is very focused on building our own product, continuously improving our service, and most important, making sure we send the right message to the market, to educate the mass consumer in Hong Kong about the benefits of using our food-delivery service."
Related Links
Deliveroo
foodpanda Hong Kong
UberEATS