31 March 2017
Tourism Fillip Spurs More Mega-events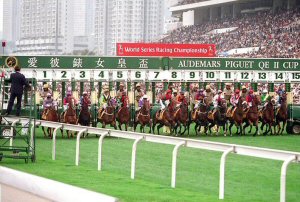 Responding to the changing travel habits of Chinese mainland tourists, the Hong Kong Government is set to introduce a raft of initiatives to be implemented by the Hong Kong Tourism Board (HKTB).

The additional HK$243 million package of initiatives announced in the 2017-18 Budget will boost business prospects across a range of related sectors, including retail, hotel and catering services. The funding, to be allocated over the next 12 months, will also enable the staging of new attractions and mega-events designed to appeal to international visitors.

Tourism is one of Hong Kong's pillar industries, accounting for five per cent of GDP, and employing about 270,000 people, according to government figures.
Unfamiliar Headwinds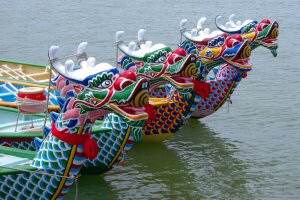 Dr Peter Lam, HKTB Chairman, said the funding announcement comes at an opportune time for an industry facing unfamiliar headwinds. External factors such as the weakening global economy, Hong Kong's strong US dollar-pegged local currency, and increasingly fierce competition in the industry had placed considerable challenges on Hong Kong tourism, and would continue to do so this year, Dr Lam said.

"We believe the additional funding from the Government will help strengthen the work of the HKTB and the travel trade in enhancing the city's competitive edge as a world-class destination," he said. "The HKTB will work out the details of the initiatives with the Government and the travel trade promptly, and announce our plans in due course."

Under the funding announcement, concessions for businesses engaged in tourism service include waiving, for a period of 12 months, licence fees for travel agents, hotels and guesthouses, as well as restaurant and hawker fees.

In addition, Hong Kong Financial Secretary Paul Chan earmarked HK$243 million towards new areas of work, including light shows and home-grown mega events. Preference would be given to tourism projects with local characteristics and green tourism elements; transit, overnight and cruise tourism passengers; enhanced publicity in the Chinese mainland and overseas; and training through the Travel Industry Council of Hong Kong to enhance service quality.
New Concepts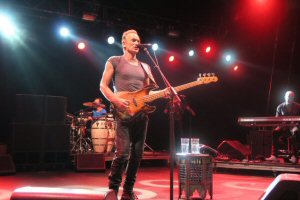 Mooted events include concepts appealing to a new demographic – such as eSports, a competitive computer-game tournament, which has a massive following worldwide. HKTB Executive Director Anthony Lau said the board had begun a tender process open to international operators, with a view to producing a world-class event. "We hope Hong Kong can host the biggest eSports event in Asia," he said.

Also appealing to a younger generation of travellers are suggested events based around reality TV and K-pop (Korean pop music). Another idea is to further leverage Hong Kong's reputation as a culinary capital by staging a new summer carnival in Central, featuring food and music.

Apart from a broadening demographic, HKTB promotional activities will also be expanded in promising short-haul markets, which showed marked growth last year despite an overall downturn in arrivals. In 2016, 8.6 million regional tourists – a record high, up 4.3 per cent year-on-year – visited Hong Kong from South Korea, the Philippines and Thailand.

While details of new events are expected to be released in June, organisers are moving ahead with this year's action-packed programme of confirmed events.
Crowd-Pleasers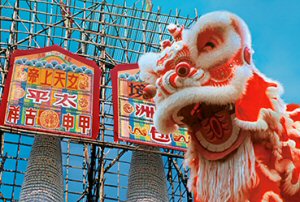 The Hong Kong Dragon Boat Carnival is shaping up as a highlight. The city's take on an ancient Chinese festival has become one of the year's greatest parties, drawing hundreds of thousands of revellers and spectators to stunning Victoria Harbour. As the world's top dragon-boat athletes battle it out for sporting glory, crowds are treated to a three-day feast of entertainment and the San Miguel Beer Fest (2-4 June).
The Audemars Piguet QEII Cup has been held every year since 1975, when Queen Elizabeth II visited Hong Kong and attended Happy Valley Racecourse to present it. The highest-rated race in Hong Kong, it's ranked ninth in the International Federation of Horseracing Authorities' world top G1 series, and will be held this year at the Sha Tin Racecourse on 30 April.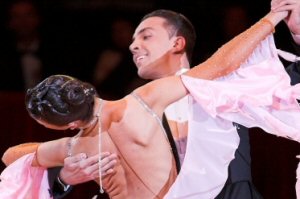 British singer/songwriter sensation Sting returns to Hong Kong on 3 June, performing at the Hong Kong Convention and Exhibition Centre as part of his 57th & 9th tour. The International Dance Sport Festival (8-9 July) will see top-ranking dancers from 30 countries and regions come to Hong Kong to compete in waltz, tango, Viennese waltz, slow foxtrot and quickstep.

And of the various Chinese cultural festivals celebrated throughout the year, the Cheung Chau Bun Festival remains a favourite. Every year in late spring, the people of Cheung Chau construct papier-mâché effigies of deities, prepare costumes, bake buns and build a bamboo tower for the event. Preparations are underway for the thousands of people who will soon descend on the tiny island to watch the race to the top of the bun tower, in what Time.com deemed one of the world's "Top 10 Quirky Local Festivals." This year's event will be held from 30 April to 4 May.
Related Link
Hong Kong Tourism Board (HKTB)