10 April 2017
So Eco-Chic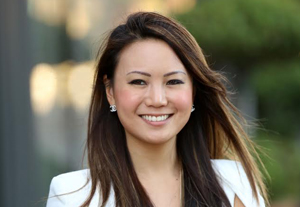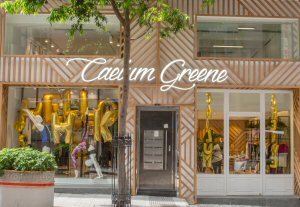 On returning to Hong Kong from the United States, eco-fashion entrepreneur Charlotte Tsuei found that there were "great alternatives to eating better and healthier, options for pampering and healthful travels, but not many in retail."

Having worked in fashion retail, the Taiwan-born ecopreneur decided to create a business that brings together two of her greatest passions – fashion and wellness. Caelum Greene, her eco-friendly athleisure, fashion and lifestyle store in Sheung Wan, was established in June 2016.

Ms Tsuei joins a growing group of Hong Kong-based professional women who are leaving their corporate careers behind to launch eco-fashion start-ups.

Pals Tania Reinert and Samantha Wong established their eco-fashion e-commerce business, A Boy Named Sue, in 2012. Ms Reinert was working in finance and running a fashion blog on the side, while Ms Wong, a graduate of New York's Parsons School of Design, worked for an online Korean retailer and wrote a lifestyle blog.
Cool Clothes with a Conscience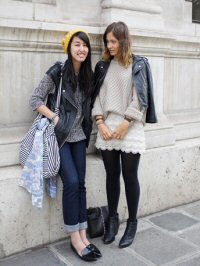 United by a desire to find truly sustainable fashion that did good and looked good, they embarked on a "let's see what's out there' designer search mission," Ms Reinert recalled. "Amazed and inspired by what we found, we decided to bring them all under one platform and so A Boy Named Sue was born."

Opening the online store using their own savings, the budding entrepreneurs aimed to bring what was then a fragmented eco-chic fashion sector into the shopping mainstream.

"In 2012, awareness about sustainability was much lower," said Russian-born Ms Reinert. "Now in Hong Kong, we have numerous raw food and gluten-free cafes, and a yoga studio on every corner. Sustainable fashion is growing, but it's going to take longer."

The partners' concept has been well-received, with annual growth rate of 20 to 30 per cent, and 100 per cent sell-through rates over the past few seasons.

The business has since streamlined the number of brands it sells to about five core designers. The set-up works well since A Boy Named Sue buys collections outright, instead of selling on a consignment basis. In addition, about 60 per cent of customers are repeat buyers.

To date, most of their purchasers are from overseas – as are the "green" designers represented on the platform. The partners are now reviewing their business model to lower their enterprise's carbon footprint. "Basically, we want to make it more sustainable," Ms Reinert said.
They are also educating the Hong Kong buying public, via a series of strategic pop-up shops and a small physical showroom. "Our goal is simply to show that ethics and aesthetics are not mutually exclusive. We call it 'cool clothes with a conscience'," she said.
Certified Organic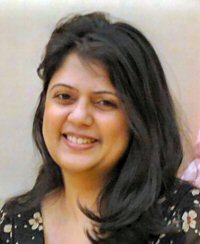 Motherhood spurred a change of career for investment banker Mayura Kant, who started her own organic cotton online store in August 2016. Her business, Charmssoul, stocks a range of babies' and children's wear designed and made in Hong Kong. Her fabrics are certified by the Global Organic Textile Standard (GOTS), the world's leading processing standard for textiles made from organic fibres.

Indian-born Ms Kant was posted to Hong Kong with Lehman Brothers in 2008, and continued to work in investment banking after the bank's collapse. Following the birth of her second child, she wanted to do something meaningful for society and enjoy more family time than a banking executive's 12-hour working days allowed.

"I realised that quality was [the] most important [criteria]," she said. "I always wanted that for my children, and began looking into how their clothing was made."

She found a material supplier in Hong Kong that uses GOTS-certified cotton and eco-friendly dyes, and began working on her original designs. While it was a new line of business for the career investment banker, Ms Kant's past experience served her well in setting up the company.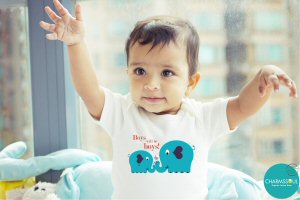 Apart from free shipping, another point of product difference, she said, is its affordable price points.

"When I set up the business, I was conscious that my products would be affordable," she says. "I'm not earning much on individual products, but am trying to convey a message that I am producing for the masses, not the classes."

Her initial focus is Southeast Asia and Australia, where consumers have higher awareness of and demand for organic products. And while the early lines cater to babies and children, Ms Kant is planning a family-themed range of garments for men, women and children. As part of plans to expand Charmssoul into a global brand, she is also inviting wholesale partners to pick up her collections.
Fair Trade Fashion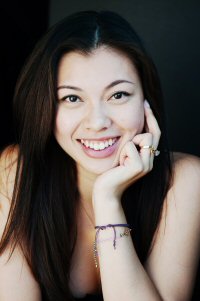 Hong Kong's Kayla Wong started her ethical and eco-friendly fashion brand Basics for Basics at the end of 2014. Ms Wong is the daughter of Hong Kong actor Michael Wong and model Janet Ma, and after graduating from the Fashion Institute of Design & Merchandising in Los Angeles, she wanted to do something that had a social impact.

Research led her to the concept of fair trade and organic clothing, and the establishment of her online business at the age of 23. "Basics for Basics is a lifestyle brand that promotes the production of fair trade, organic and all-natural products," Ms Wong explained. Its current focus is on women's loungewear and basics, but the plan is to expand more into unisex lines soon.

"Our garments are made in a fair-trade facility in India that is certified by FLO (Fair Trade Labelling Organisations International) GOTS," she said. The business also sells handmade, mostly vegan beauty products.

Charlotte Tsuei, meanwhile, has hit the mark with her business by working with brands that "share our passion for style and wellness, and are also aligned with our message and mission."

Brands the company represents – some 50 in total – hail from the US, Europe, Australia and several Hong Kong local brands, among them athleisure labels MICHI, Olympia, Body Language, fashion brands Lanston and The Kooples Sport, as well as skincare line EIR NYC.

Ms Tsuei is heartened by the growing movement towards health and well-being, even though "sustainable fashion" is not sustainable as a business model just yet. "We're heading in the right direction, but it will take time for consumer preference and brand offerings to catch up."
Related Links
A Boy Named Sue
Basics for Basics
Caelum Greene
Charmssoul