11 April 2017
Connected Cities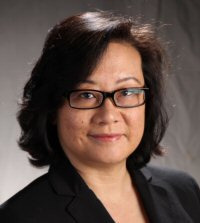 Responsible for developing and implementing a coordinated city-wide strategy on technology and innovation for New York City, Minerva Tantoco was tasked with encouraging collaboration across agencies and with the wider New York City technology ecosystem.

With more than 30 years in the sector, Ms Tantoco set up her first software company in 1985. Her stints as Chief Technology Officer for global financial services firms, Bank of America Merrill Lynch and UBS, brought her to Hong Kong from 2012 to 2014. She has since moved on to become Senior Advisor for New York-based venture capital firm, Future Perfect Ventures.

She returned to Hong Kong earlier this year to speak at Web Wednesday Hong Kong, a networking community for entrepreneurs and digital media executives, where she talked about how technology and government can work together.

How does a city transform into a "smart" city?
It's not only about technology, for a start. From my perspective, when we developed the "smart city" strategy for New York City, I figured you can't be a "smart city" without also being an "equitable city" – meaning using technology for the purpose of making life easier for all residents. It comprises three main elements: talent, access and innovation.

Talent means that you can't have a smart city without smart people; so much of the work force of the future will have to be tech-savvy, know how to code, know about online security. New York City actually implemented a tech-talent strategy to develop the work force of the future, with training programmes and job opportunities.

Access is very expensive in New York compared to Hong Kong, and 22 per cent of people don't have broadband [Internet] access to their homes. These days, broadband access is like water or electricity was 100 years ago: if there's no affordable or free access, how would students do their homework, how would jobseekers look for jobs online? How would you apply for government services or get information? So we had to bridge that big, digital divide.

Lastly, innovation: many people don't necessarily associate government and innovation in one sentence: that's in part because innovation can be seen as risky, and you don't want your government to take on a lot of risks. So we implemented ways that we could apply technology to make government more efficient, to make it easier to work with government and that, in a sense, is taking all the great technology – then using that to transform government itself.
What is the role of your office?
Our role was to coordinate all the wonderful initiatives around the strategy. I will give you an example: We introduced a traffic signal prioritisation scheme. Traffic lights could detect the GPS [global positioning system] on a bus so that if a bus approached traffic lights, it would be prioritised by the traffic system to keep going. That experiment was done in a small pilot area and we determined that transit times were reduced by 20 per cent in even the most congested areas. Having produced the metrics, we extended that to apply to the rest of the city. So that reduced commute times, it reduced buses idling, reducing emissions, and encouraged more people to take public transport because they could get to work faster.
How do you assess Hong Kong's "smart city" credentials?
Every city is different in what it needs to do and the sharing experience is very important. Hong Kong scores very highly on transportation, and other cities would be interested in how Hong Kong achieved that with the Hong Kong Mass Transit Railway. By the same token, Hong Kong might be interested in using open data and data analytics to drive a lot of decisions.
"A smart city has less to do with the technology: it is all about the people and how technology can help in a critical way."
Hong Kong is three times as dense as New York City and it is incredibly vertical for that reason. The advantages for Hong Kong are many. It is incredibly organised and orderly: I always marvel at the fact that no one brings coffee or other drinks onto the MTR and that's what keeps it so clean.

Hong Kong's proximity to the Chinese mainland and other parts of Asia makes it interesting to cross-pollinate many great technologies. Hong Kong is also a large financial centre that can help to drive efficiencies in the market. I have observed that a start-up community has really grown here over the past few years – an engine of great innovation.

As to smart card technology, I am so impressed by the Octopus card, a contact payment system that stuck with me when I moved back to New York City – how convenient and great is that? I also like the Hong Kong ID card: I was impressed with the technology in the card itself, with a smart chip that is really pioneering.

Urban and green country parks are really the "soul of a city" and when I lived in Hong Kong, I spent many Sundays climbing up to the Peak amid the lovely greenery. Just on the other side of Hong Kong Island there are amazing beaches just a taxi ride away – it is what makes Hong Kong unique: a massively modern commercial city and really not too far from nature. A smart city has less to do with the technology: it is all about the people and how technology can help in a critical way.

The number one concern in every city should be the question of sustainable growth. By 2050, 70 per cent of the world's population will live in an urban environment.

How can Hong Kong be a "smart city" connector to the more than 60 countries along China's Belt and Road Initiative?
I think that is a great opportunity for Hong Kong. There are moves to build the high-speed rail link between Hong Kong and Shenzhen. As people become more mobile, work in multiple cities or work from home, such connections will become even more important. Especially critical is Internet access and the ability to communicate on the Internet and across and along multiple cities. Hong Kong is certainly connected up.
Related Link
Future Perfect Ventures