4 May 2017
The Silver Way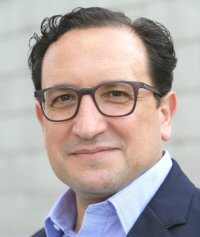 Together with Hong Kong-based publisher Peter Gordon, long-time Hong Kong resident Juan Jose Morales co-authored The Silver Way, which was published by Penguin earlier this year. A lawyer and management consultant from Spain, Mr Morales is former President of the Spanish Chamber of Commerce in Hong Kong and has written extensively about Sino-Spanish relations. In his book, Mr Morales says Hong Kong's talent infrastructure makes it well-placed to play a role in reviving global trade.

What is the book about?
The book is about how globalisation began – its interconnections, exchanges, trade and interdependence. The world was monetised with silver. Spanish-America was by far the world's-largest producer of silver. One-third of the silver came to China and two-thirds went to the Spanish empire in Europe. As the most populous country on earth and with an economy based on export-oriented industries, China was to have enormous implications to the world economy.

Why do you use the term "the Silver Way"?
This is the first time this term is used in a book to refer to the early trans-Pacific trading route. American silver, rather than Chinese silk, was the most important commodity in this trade and was the medium of exchange. We can say the Silver Way is a continuation of the Silk Road, with which it presents so many analogies.

China takes inspiration in the ancient Silk Road, for the new Silk Road under the name "One Belt, One Road" and you can see this is how they are organising their relationships. We thought that they could also invigorate the old trans-pacific relation with Latin America and it turns out they were actually doing it already – they just hadn't given it a name.
"There's an intellectual infrastructure that makes Hong Kong well-placed to play a role in the Silver Way."
How is Hong Kong well-positioned to play a major role in the Silver Way?
There is a lot of emphasis on One Belt, One Road and looking to the old Silk Road to learn about relations. Those trade routes on the ancient Silk Road were catalysts for economic and cultural exchanges in the same way that the Silver Way was a catalyst for economic and cultural exchanges.

Hong Kong should again look to the Pacific. Hong Kong has intangible assets, including intellectual infrastructure: several universities (a few that are top rate), research centres and think-tanks, and the free flow of information and people from all over the world. The people here make us a little bit different and unique – that is our competitive advantage. The level of education in Hong Kong, the overall cultural level and the cosmopolitan nature of the city – there's an intellectual infrastructure that makes Hong Kong well-placed to play a role in the Silver Way.

What role can Hong Kong play that other locations in China cannot?
There is a potential that has never been exploited to the full: the Spanish-speaking world, which comprises both Latin America and Spain, and in areas that have never been explored either.

It is curious that the economic relations between China and Latin America are the fastest-growing for both respective partners against any other; it is reaching unprecedented levels. Why cannot Hong Kong look at it? One main asset needed is to learn Spanish – which in Hong Kong is also growing, from a very low original level into something sizeable, but there is more room for growth, a long way to go. The exposure to outside knowledge, the flexibility and free flow of ideas and people are aspects that other Chinese cities cannot match.

How can Hong Kong take advantage of these new opportunities?
I would like to think beyond the traditional paradigm of Hong Kong as a trading or financial centre. Universities for example, both in Spain and in Latin America – there is a lot of room for collaboration and exchanges, or business schools. For instance, Spain counts at least three business schools among the first in the world, and this is for a reason.

Spain is a major centre for the study of the arts and museum studies, for it counts with a network of world-class museums that few countries can match. Moreover, Spain routinely ranks first among countries with the most cultural heritage sites declared by UNESCO. Thus Spain can be the learning centre of choice for students in the cultural fields as Hong Kong, by necessity, must gear up into becoming a true cultural centre.

In other words, there is more to Spain than food and beverages, not to mention in Latin America. There are opportunities for young talent from Hong Kong to engage and become involved in areas where they have never been exposed to.

What do you want this book to achieve?
This isn't the final word on the topic, but a foundation to explore and learn more. There are many elements in those early relations that could be used as an example today. One is the undeniably close commercial relationship between the two worlds that had tremendous implications not just for the two parties but for the entire world.

The other is the mutual curiosity this relationship aroused. The first bestseller on China to the world was written by a Spaniard, Juan Gonzalez de Mendoza, and first published in 1585 and was translated into most European languages. With that book, for the first time, a learned, modern and comprehensive view of China was available for a European audience. And that view was very positive, seeing China as a high civilisation, mindful of its achievements and keen on education, where urban centres and all industries thrived. Both China and the Spanish world saw each other as equals. On that ground, it is easy to build fruitful relationships.
Related Links
Belt and Road
La Ruta de Plata