18 May 2017
Workplace of the Future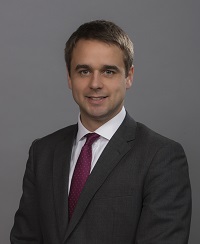 Co-working hubs are springing up across Hong Kong and the broader region. Edward Noble, Director of Hong Kong Markets at global real estate services firm JLL, explains why these flexible work spaces are not just for entrepreneurs and start-ups, but could well be the next frontier in business efficiency.
First, what's the current situation on Hong Kong's shared work spaces?
There are now more than 40 co-working spaces in Hong Kong, representing over 350,000 square feet of floor area. This number is forecast to grow significantly in 2017 given ongoing negotiations between landlords and co-working space companies that have a number of active or specific requirements, some of which being for very large floor areas.
Why are so many co-working spaces opening?
The surge in co-working is being driven by demand. Today, 20 to 29 year-olds comprise the largest workforce-age segment within APAC, and by 2020 the post-millennial generation will make up approximately 50 per cent of the global workforce. This generation of workers does not want to work in their "Dad's office" and have expectations of where and how they want to work. The sector has developed from serving predominantly entrepreneurs and small start-ups, to increasingly corporate and blue chip multi-national corporations that are recognising the potential benefits to their business.
What's in it for bigger companies?
Organisations of every size are grappling with rapid technology advances and attracting and retaining the best talent from the evolving workforce. Multi-national corporations are feeling their way into co-working and this is set to grow. For example, HSBC took on approximately 400 desks in WeWork's flagship Causeway Bay operation.
The benefits of co-working over traditional leased office premises are driving demand from corporate occupiers. These benefits include increased profitability and a healthier balance sheet, through lower entry and set-up costs, lower deposit outlay and scalability of operations. The other major benefit is increased productivity, through co-working's flexible work settings, community assistance and higher worker engagement. Being among entrepreneurs and start-ups also provides corporates with access to new ideas in technology, Fintech, design and communication, and importantly, new potential customers and revenue for their services.
JLL is currently working with several blue-chip and listed companies with active requirements for co-working premises. These occupiers are typically looking for offices to accommodate more than 10 workers.
How does productivity measure up?
Co-working operators offer services above physical space and amenities, which alone offer the productivity benefits of quick shifts in work settings from group presentation, to informal one-on-one areas and individual concentration booths. The other productivity benefit is being part an ecosystem of knowledge-sharing within the co-working community, and dedicated personal assistant services via the convenience of occupiers' smart phones, which can simplify and expedite administration tasks and services.
Much like traditional offices, location is essential to raising productivity. Co-working providers aim to be as close to core CBD locations as possible, providing excellent connectivity to transport nodes, and convenient access to clients, service providers and partners.
There is evidence that workers, given the opportunity to work within shared workspaces outside of the corporate office, appreciate this level of trust afforded to them, and reward their employer with greater productivity. They strive to learn from their co-working community and are more active in selling their products and services.
Why do you think co-working will be the next frontier in business efficiency?
Co-working will increasingly become incorporated within large organisations' corporate real estate models of "core hubs" and "liquid spaces." We foresee companies will consolidate into fewer core locations, or head offices, where they shall invest in creating spaces that reinforce their corporate culture and brand, complemented by a network of flexible, co-working or liquid spaces.
Providing liquid spaces within a corporate portfolio offers several benefits: it promotes collaboration, and those chance interactions between otherwise separated teams or firms, which can ignite a game-changing idea or business opportunity. Co-working offers greater autonomy as employees thrive on mobility, feeling trusted and independent outside of the traditional office. The agility offered affords a scalable model to optimise efficiency of a real estate portfolio quickly and at lower cost to traditional office premises, offering a boost to profitability. This model offers a win-win for employer, employee and their stakeholders.
What co-shared workspace model can most effectively serve this emerging market?
The last few years have been a great learning experience. Some of the key takeaways include the need to localise the offering. A cookie-cutter style of operations has not always met success and what works in New York City may not translate to Hong Kong or Shenzhen. Some providers have learned that location is still a fundamental consideration and finding a balance between proximity to CBD, transport nodes at a sustainable cost is essential.
Aesthetics are also important in marketing to potential occupants, and providers need to find their unique selling point in an increasingly competitive marker. Greater investments are being made in providing occupants tailored services, greater community cohesion and lifestyle benefits, not merely the provision of physical space.
Related Link
JLL