17 May 2017
Bespoke Bedrooms and Designer Dining Rooms
Home furnishing is expected to be big business this year, according to participants of the March 2017 China International Furniture Fair (Guangzhou). In particular, bespoke items and styles are said to be widely in demand, a consequence of the growing trend for individual expression among many Chinese mainland consumers.

According to the National Bureau of Statistics, the total value of the mainland's furniture manufacturing industry was Rmb855.95 billion (US$124 billion) in 2016, an 8.6 per cent year-on-year increase. While the traditional ready-made sector continues to thrive, companies offering comprehensive and bespoke home-furnishing solutions have enjoyed the most robust growth.

One exhibitor specialising in this particular sector, Guangzhou Shangpin Home Collection (SHC), showcased a number of room installations, including full-scale mock-ups of its latest bedroom, living room and study styles and options.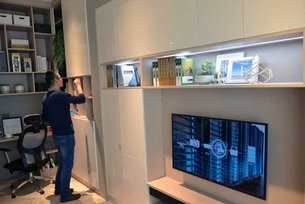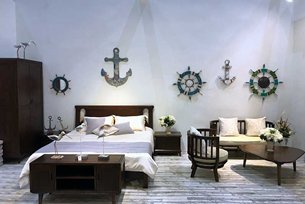 According to company press spokesman Zhang Weijian, mainland residents rarely find ready-made furniture that matches the particular requirements of their home spaces. At the same time, he said, many residents living in first-tier cities have higher expectations on furniture design, functionality and storage capacity. On top of this, rising real-estate prices are leading many buyers to settle for small residential units, which they refurbish throughout with bespoke items.
Bespoke Residences and Designer Dwellings
As a result, a popular option is a one-stop bespoke home furnishing supplier, typically a company that can offer a comprehensive, room-by-room, custom-made fixtures and fittings service.

Another exhibitor specialising in the sector is Shanghai Dandou Arts and Crafts. According to the company's Guangzhou representative Wang Xiao, Dandou can customise home furniture items to meet the specific requirements of clients, allowing them to use every available space in the home – an option often lacking when it comes to ready-made furniture.

This style of home furnishing is especially popular among smaller home dwellers. Several exhibitors showcased novel space-saving products, including a bed that folds away into a closet space at the touch of a button, with its base converting into a bookcase. The lower part of the bed also comes with a bench option, allowing it to be used as a sofa during the day.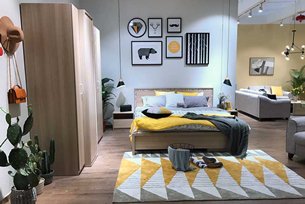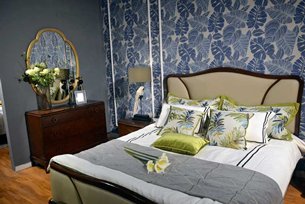 Rising Costs and Technical Innovation
Despite growing demand, many in the industry have had to contend with rising costs. The raw material prices have risen five to eight per cent, while wages having increased between five to nine per cent. To mitigate the impact, many exhibitors highlighted the added-value services they now offer – including improved after-sales service and enhanced technical capabilities.

According to Mr Wang, adaptability is the key to weathering cost increases. His business, Dandou, has looked to improve efficiency and offer a wider range of products and services to offset rising overheads. It has also simplified the procedure for providing quotes and designs, with its creative teams making initial proposals based solely on a floor-plan and a few photographs of client homes.

In the case of SHC, a "lifestyle research centre" was set up to profile preferences and requirements of its target consumers, allowing the company to improve existing products and to develop new ones in line with changing requirements.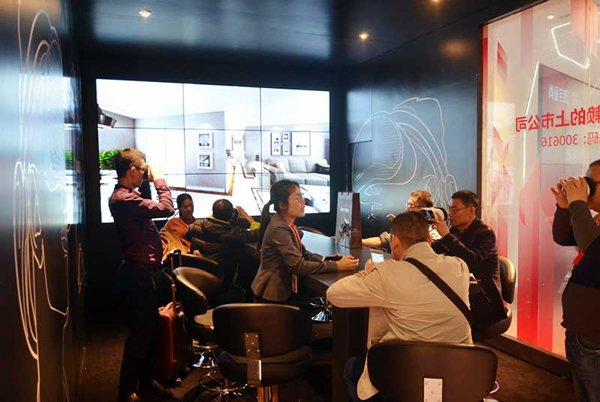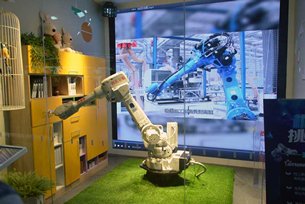 The company is also increasingly automating its production of custom furniture. While at least 30 days were required previously to make and install an entire set of home furnishing items, new technology allows the same work now to be completed in about 20 days.

According to Mr Zhang, this new technology results in lower production costs, with savings passed on to consumers. The company has also adopted an O2O model, allowing customers to check out its product inventory online or visit one of the company's 1,000 outlets to see first-hand the range of items on offer.
High Quality Bespoke Design
Among the companies specialising in particular furnishing sectors is Guangzhou Pyua Biotechnology, which offers children's desks and chairs for home use. Its 9-AU desks are available in a range of colours, and feature anti-scratch and anti-slip finishes.

One of Dandou's specialties, meanwhile, is its range of neo-American solid-wood home furniture, which has proved increasingly popular with mainland purchasers, largely due to its perceived high quality, according to Mr Wang.

On offer from Guangzhou City Oupin Furniture was a convertible, multi-function table, which can serve as coffee table, a tea trolley, a computer desk or a dining table. Its height is fully adjustable, and a porcelain tabletop is advertised as scratch-proof and heat-resistant.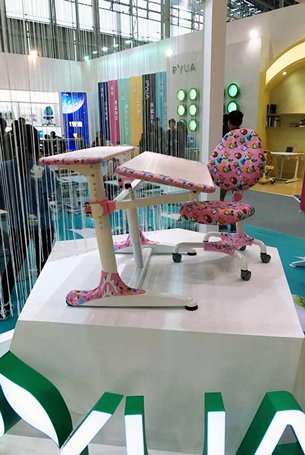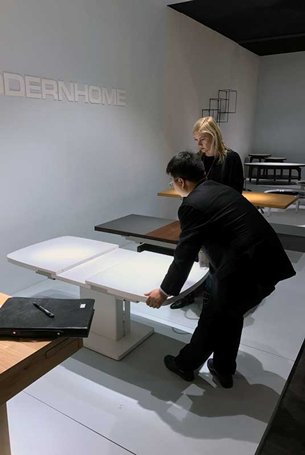 Beijing Family Furniture features a 47-strong range of multi-coloured furniture boards. All of its products are said to come with a noise-reduction system, which helps block sounds from hinges, pulleys and slide rails.

For more China market opportunities, please visit: http://research.hktdc.com